A product from Vancouver company Nomad Micro Homes is new addition to mega-retailer Amazon's lineup.
Nomad's mostly prefabricated tiny home, the Cube, is now available to purchase online for $49,000CDN plus $4,000 shipping.
Made in British Columbia, they're constructed of insulated steel panels and have been compared to Ikea products in that they're relatively inexpensive and need to be assembled.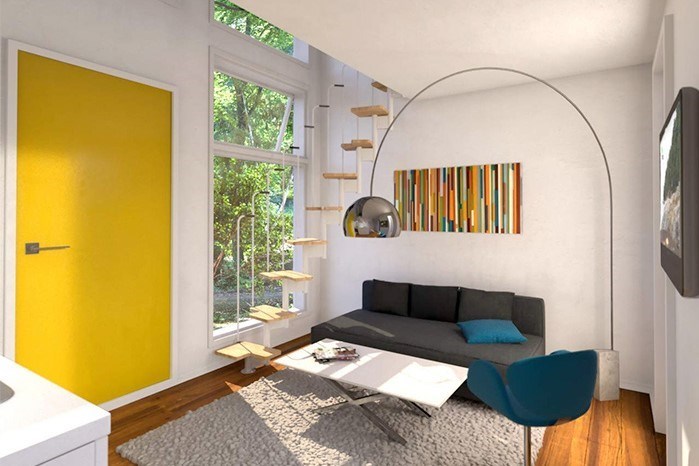 These two-storey, 13.5′ by 13.5′ by 13.5′ homes are flat-packed and assembled by you, or by a handyman.
Of course, $49,000 isn't the "all in" price, as there are a few things they don't come with. There's no fridge, stove, heating system or hot water heater.
And you're going to need to hire a plumber and electrician to connect the services.
If you want to live off-the-grid, there are add-on options such as a water treatment system and solar panels that can be tacked on.
Oh, and of course land. Land is not included.
–This story was originally published on Oct. 26, 2019
Click here for original story.