Wouldn't it be a dream to wake up to a view of mountains and ocean every day? That's the reality for whoever buys this unique modernist UBC house, which was Vancouver's most expensive new listing the week of November 20-26, a look at MLS® data shows.
The "House of Light" is a hexagonal home designed by architect Ian Davidson and built around a courtyard-atrium with floor-to-ceiling windows. It has four bedrooms, four bathrooms and more than 4,000 square feet of internal living space.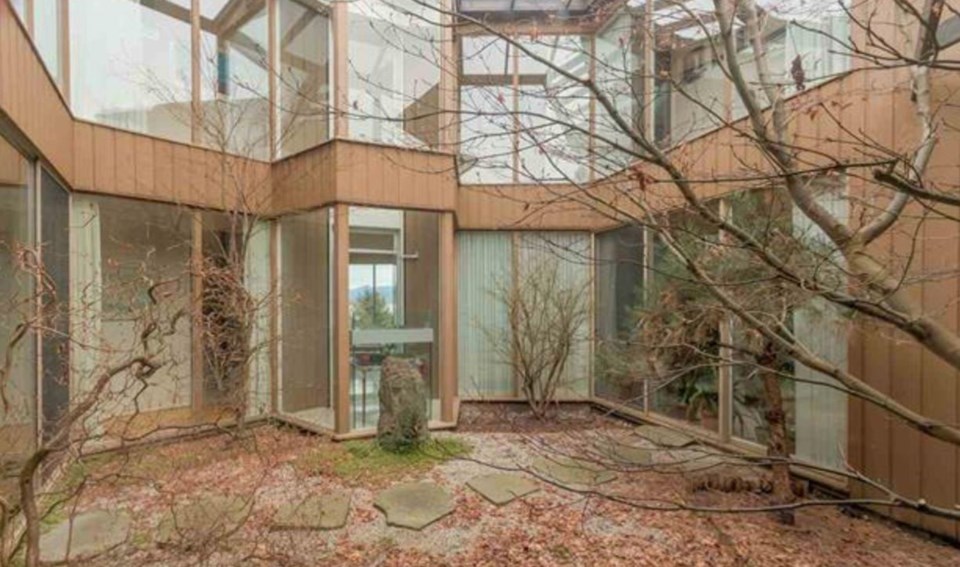 It also sits on a 30,000-square-foot lot with mature gardens and a flowering meadow, on the prestigious UBC street of Newton Wynd, with those incredible vistas of the Howe Sound and Coastal Mountain range. This amazing home was listed on November 22 for $18.8 million.
The city's most expensive attached property listed in the same week was a rare waterfront townhouse in Coal Harbour, part of the super-luxury One Harbour Green complex. This ground-level, north-facing townhouse, one of just a handful attached to the tower and enjoying all its prime amenities, has a gated waterfront patio and private entrance from the seawall. Inside there are 2,543 square feet of living space on two levels, three bedrooms, three bathrooms, $500K in state-of-the-art home system upgrades, plus it has a private three-car garage. It was listed for $6.88 million on November 20.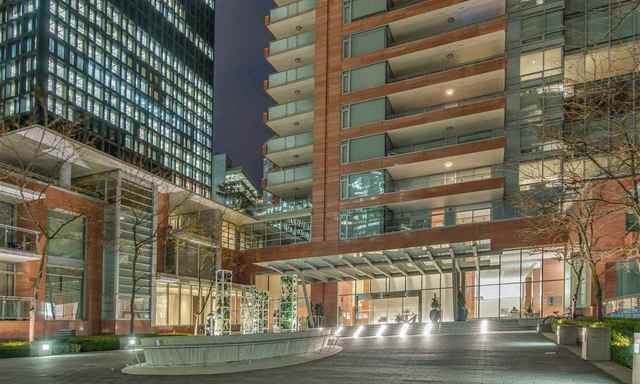 These were two homes of the 199 new listings within Vancouver's city limits the week of November 20-26, 123 of which were attached units and 76 detached houses – surprisingly, a slight rise from the previous week, considering the time of year. Still, the length of time that detached homes in the city spend on the market continued to rise, closing in on the 80-day mark at a median of 79 days.
Sales in the same week slowed for detached homes from the previous week, but saw a late November surge in attached unit sales – especially condos. Mirroring the trend seen across Greater Vancouver in November, an unusually busy month for sales of lower-priced properties may have been influenced by buyers getting into the market ahead of the new mortgage stress test. This comes into force January 1 and will reduce the purchasing power of buyers with uninsured mortgages – those with more than 20% down payment – by as much as 20%.
Likely because of the rush of activity at the lower end of the market, the median sale prices for all three property types that same week were pulled down considerably, even from the week before. This was compounded by very few super-high-end home sales in the week of November 20-26.
Indeed, the most expensive Vancouver home to sell that week – of those registered as sold by December 8 – was the relatively modest $4.6 million deal struck for a renovated, 1925-built character home in Point Grey. This charming six-bedroom house in a prime location went for $255K under asking after 52 days on the market.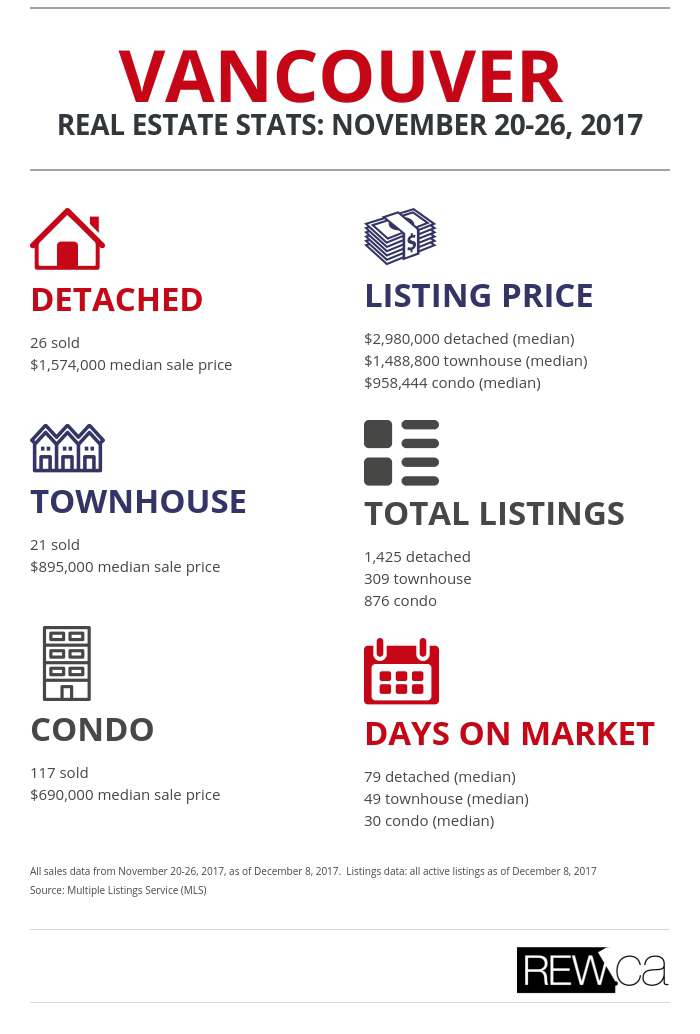 Joannah Connolly is the editor of REW.ca, where you can find more news about real estate in Vancouver.