One of the edgiest new homes that we've seen come on the market recently is this Olde Caulfeild property, listed in June for $16,580,000.
There's nothing "Olde" about this brand-new mansion, which was completed just this year and is as contemporary as it gets.
Buyers looking for cosy and warm should look elsewhere, as this house is all about sharp lines, acute angles, glass walls, Italian marble and icy-cool white everywhere.
The 6,220-square-foot home has five bedrooms, six-and-a-half bathrooms, huge living and entertaining spaces (including the whitest recreation room you'll ever see), a sauna, a movie theatre, a three-storey glass elevator, two glass wine-storage walls, six balconies, an outdoor kitchen and an infinity-edge pool with spa.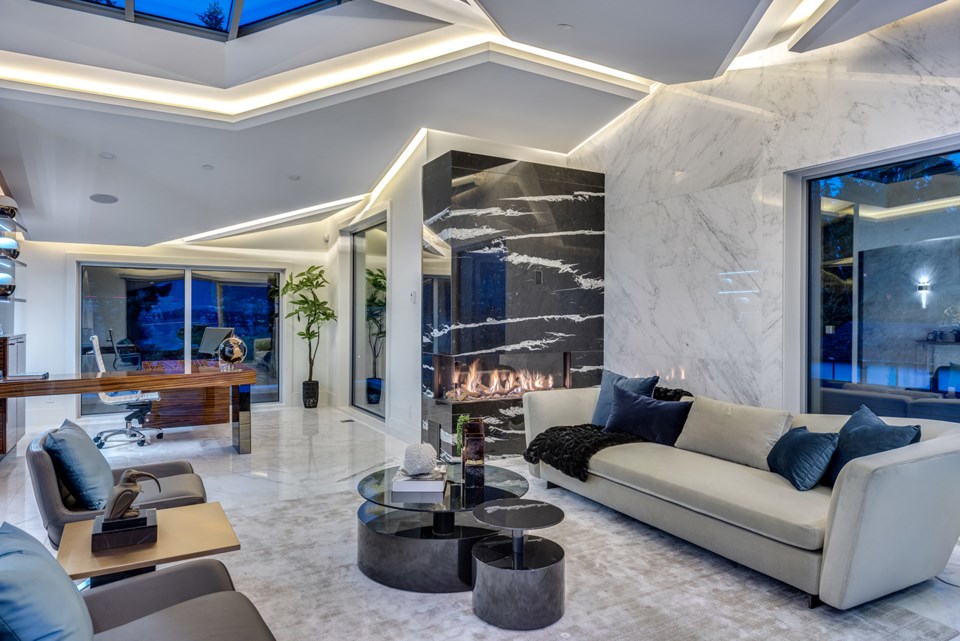 The house at 4580 Marine Drive sits on a 14,381-square foot lot above a narrow strip of the waterfront Caulfeild Park, and its ocean views are fabulous.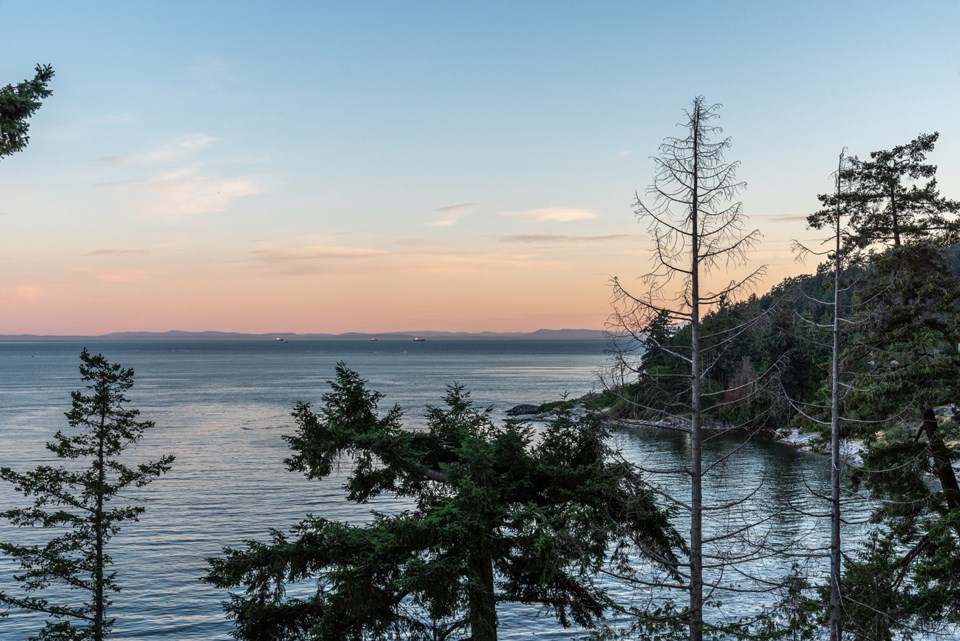 If you're as curious as us about the inside, you're in luck. This ultra-luxe listing has its own website where you can looky-loo to your heart's content with an interactive virtual tour, plus lots more photos and full floorplans.
The property was assessed in July 2017 at $7,182,000, when it was just the lot and a teardown house. Property taxes in 2017 were $16,539.08.
Check out more photos of this luxurious listing, below.