Construction on Lululemon's new 13-storey global headquarters on Foley Street at Great Northern Way could start as early as September after city council approved a rezoning text amendment allowing an increase in building height, as well as retail and restaurant uses at street level.
The vote was unanimous.
Council's decision came at the conclusion of a two-day public hearing, which started Jan. 23 and wrapped up Jan. 30, dealing with Lululemon's site at 1980 Foley St.
While the Foley Street property was rezoned in 1999, Lululemon requested a text amendment for additional height from 120 feet to 215 feet so it could achieve the allowable density. It also wanted permission for additional uses so the building could include retail space and a cafe.
On the first day of the hearing, much of the discussion centred on the fact the company hadn't planned to include an on-site daycare facility, which is permitted by city policy.
Several speakers and many councillors raised concerns about the omission in light of the significant shortage of childcare spaces across the city.
Lululemon senior staff and city staff entered talks about the issue over the past week, which resulted in the company offering a $3.5 million cash contribution towards public childcare.
City staff said that amount should pay for 25 spaces. A portion of the development cost levy can also be used toward childcare.
The intention is for the city to use the $3.5 million to create childcare spaces in the general neighbourhood.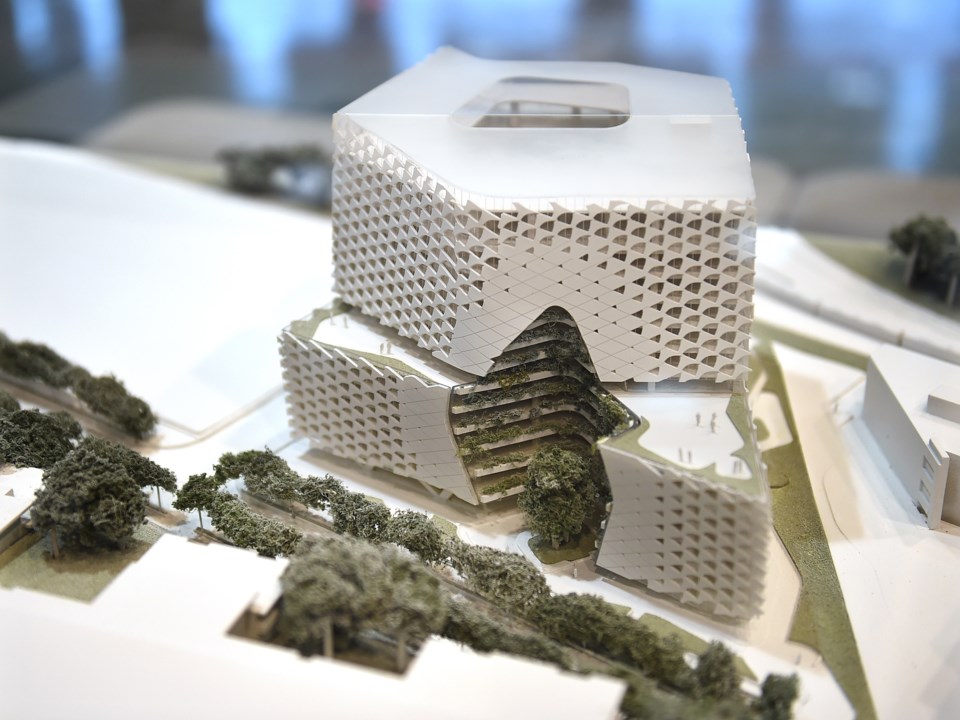 Lululemon says it needs to expand to achieve its growth plan. The company expects to increase office staff from its current level of about 2,000 employees to 4,000 over the next decade.
The new headquarters will replace its existing head office on Cornwall Street in Kitsilano, as well as three of its smaller satellite offices in Vancouver.
NPA Coun. Sarah Kirby-Yung said she's pleased concerns raised during the public hearing resulted in the cash contribution offer but she also noted the need to balance the city's objective to create more childcare spaces with its economic goals.
Kirby-Yung highlighted the fact that the company plans to double its staff and said it's important to keep home-grown companies in the city. That sentiment was echoed by several councillors, including NPA Coun. Lisa Dominato, who said, "Fundamentally, we want to have a strong local economy…."
Green Party Coun. Adriane Carr said the childcare funds were "welcome" and "generous," while calling the new building's design, "quite stunning."
"I think it's going to be one of those landmark buildings where people stop and go, 'Wow,'" she said.
While COPE's Jean Swanson voted in favour of the application, she argued new office developments should include a large enough childcare facility to accommodate their staff's needs.
"I think we should ask for more childcare. I think Lululemon could afford it," she said, while adding, "$3.5 million is better than nothing."
The NPA's Melissa De Genova the childcare contribution is important, but the project is also in line with city goals.
"I don't want to send a message that there's a way to pay and things will go forward," she said.
@naoibh