You'd have to be pretty cool to live in a house like this (way cooler than us, that's for sure) – and you'd have to have a pretty cool $22.88 million home-buying budget, too.
That's the asking price of this Russell Hollingsworth-designed home in an exclusive gated waterfront community in West Vancouver's Caulfeild neighbourhood – making it the highest-priced new listing in the Lower Mainland last week (January 29 to February 4).
The 12,626-square-foot lot is right on the water, with nearly 90 feet of private shoreline fronting a small cove. According to the listing, the estate is "built on a system of ponds and fountains" and, of course, there's an infinity-edge pool looking over the water.
The 6,412-square-foot house is all exposed concrete walls, limestone floors and sharp, contemporary lines. It contains four bedrooms and five bathrooms, a media room, wine cellare and huge living spaces that open up to the pool terrace and ocean beyond.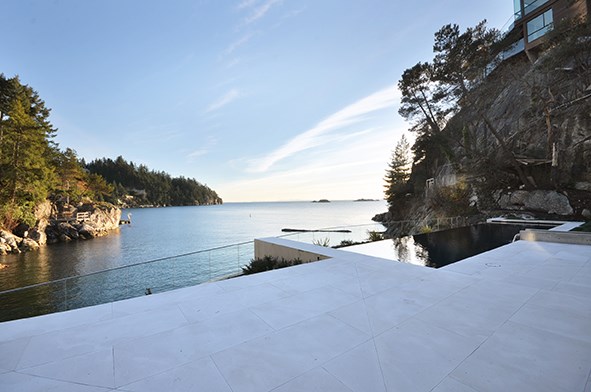 The architect, Russell Hollingsworth – son of renowned architect Fred Hollingsworth and an acclaimed architect in his own right – designed and built the home in 2012, and it is one of several nearby homes he has designed.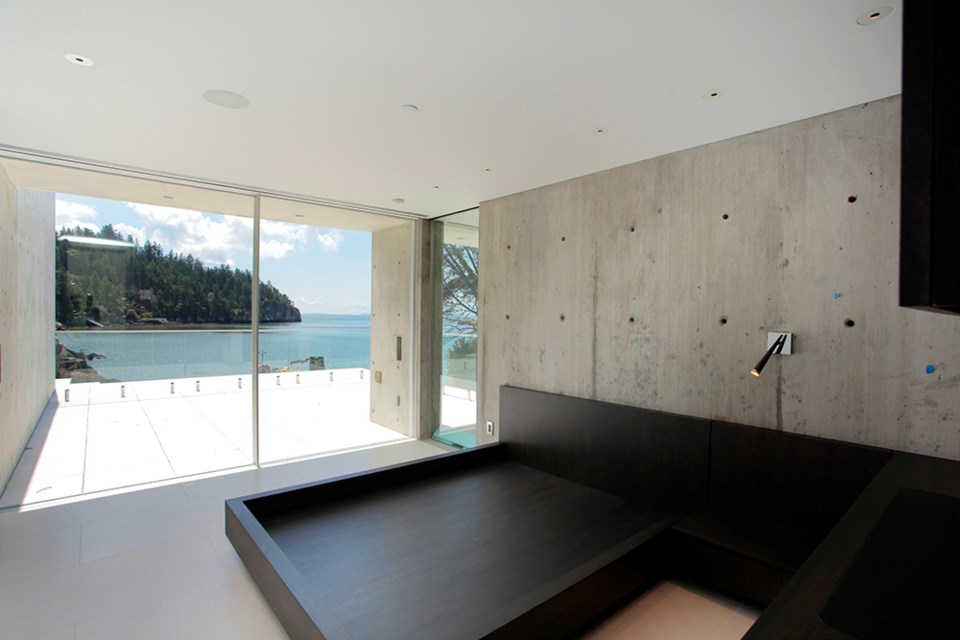 The private community, Seaside Place, is on a small peninsula and contains just 14 ultra-luxury homes. It has a high-tech security system, and a stratified common area for the heated roads, gardens and security.
Listing agent Matt Gul told the Courier, "There's never been a big culture for gated communities here. But as the city is changing, more and more buyers are asking for gated communities for that double security – especially those with high-value possessions and art."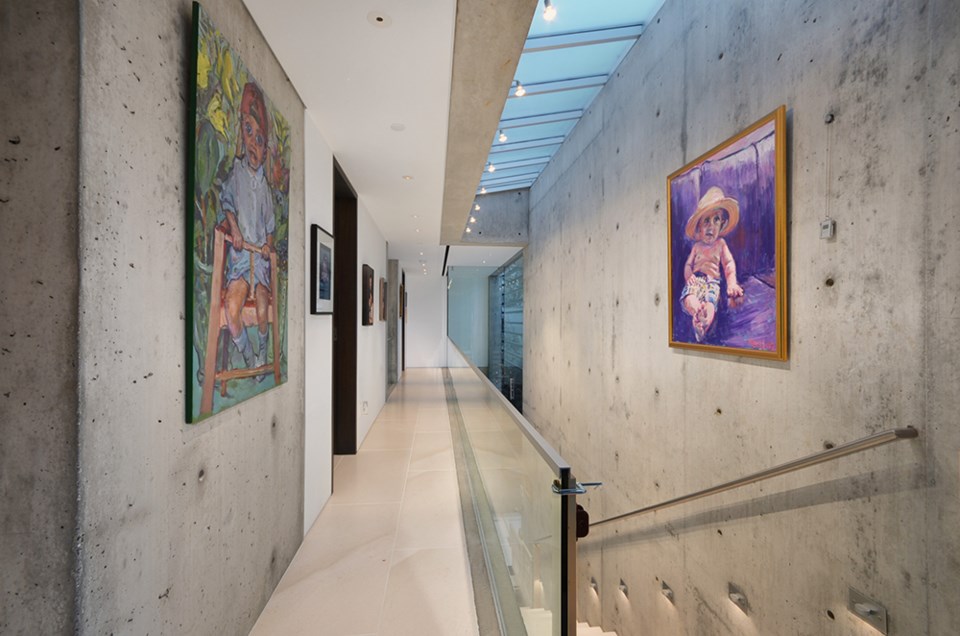 The home was listed for $16.8 million on five separate occasions between 2012 and 2015, but did not sell via the MLS® any of those times. The property was valued in July 2017 by BC Assessments at $12,042,000. In addition to home upkeep and common-area strata fees, property taxes for the home are just over $29,000 a year.