As the City of Richmond ponders its next time regarding the controversial siting of 40 modular homes for the homeless, Abbotsford is plowing ahead with more than double the project size.
The provincial government announced this week that it's working with the City of Abbotsford on two new supportive housing buildings for people struggling with homelessness, including one building focused on helping women experiencing homelessness transition toward more permanent housing.
"The combination of the new housing and the work the Elizabeth Fry Society is doing is an important step in responding to the specific housing needs of women who are homeless in the Fraser Valley," said Selina Robinson, Minister of Municipal Affairs and Housing.
"This building, along with the one operated by Lookout Housing and Health Society, will give people in the community struggling with homelessness the stability and support services they need to make a fresh start."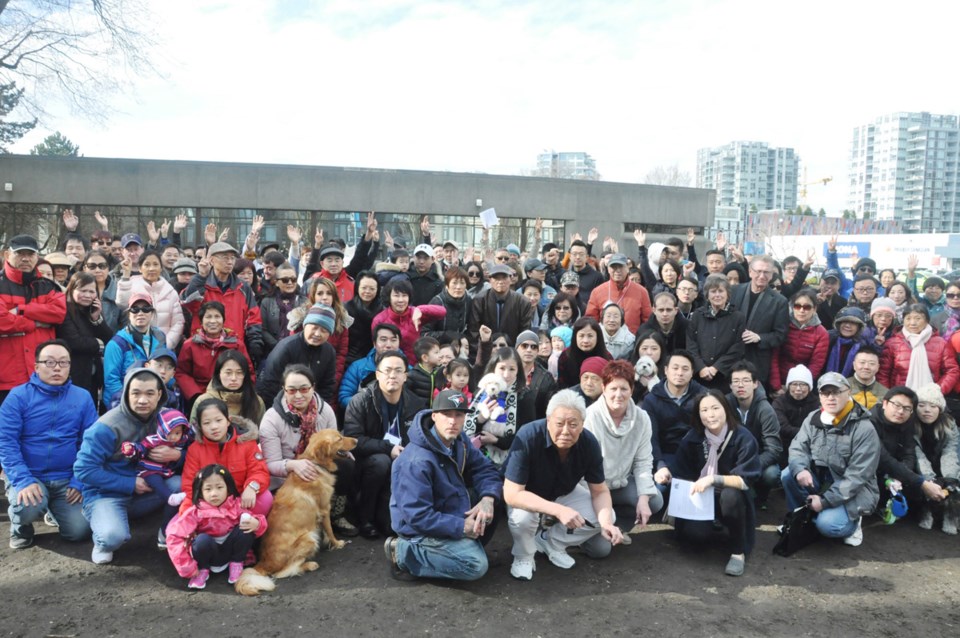 The first site will provide up to 39 modular homes for women. The Elizabeth Fry Society owns the land and will operate the building. The units will feature private bathrooms.
Residents will have access to amenity spaces like a shared kitchen and laundry facilities. Already, there are 27 units on site for women and children, who are at risk of homelessness, which will continue to operate.
The second site will be located on city-owned land at 1640 Riverside Rd. and will provide up to 44 modular homes and will include a 40-space shelter operating at the location.
The creation of housing on site will allow clients of the shelter, who are able to live more independently, to move to the new supportive housing development. Lookout Housing and Health Society will operate both the modular housing and the shelter.
Residents at both sites will have access to 24/7 support services, which includes meal programs, life and employment skills training, and health and wellness support services to help residents overcome challenges to maintaining their housing.
BC Housing will provide opportunities for public feedback as required by the municipal approvals process.
"Abbotsford has committed to a Housing First approach to meet our goal of becoming a city where everyone has a home," said Henry Braun, Abbotsford mayor.
"We are very pleased with this announcement from the Government of B.C. that will provide additional resources for those most at risk in our community. These new facilities will enable us to better respond to the immediate housing and support needs of our community."
Shayne Williams, executive director of the Lookout Society, said the organization is "excited to be operating a 40-unit supportive transitional modular building in Abbotsford," located adjacent to the Riverside shelter.
"Homelessness has increased in communities across B.C., including Abbotsford, where the homeless population counted in 2017 increased by 73 per cent from 2014.
"Recognizing a strong need for wrap-around services, Lookout is looking forward to collaborating with the City of Abbotsford, BC Housing and project partners to provide long-term support to the community's most vulnerable populations."
Earlier in March, hundreds of residents in Richmond's Brighouse neighbourhood voiced their anger over the potential siting of a 40-unit modular housing project, mainly for homeless people, in the area.
After a city-run open house at a local library, the residents hosted their own forum to galvanize the protest, citing concerns over public safety and loss of property values.
In contrast, another group of Richmond residents mobilized to support the modular housing project and organized their own YIMBY (Yes in My Back Yard) forum.
The city has yet to decide where the project will be located.