The stand-alone image of the 1954 Empire and Commonwealth Games is two men breaking the one-minute mile.
A first in world sport at the time, the achievement once believed physiologically unattainable is a moment still stopped in time, not only as statue at Hastings Park, but also in the hand-held Omega stopwatch, frozen at three minutes, 58.8 seconds, evidence of John Landy's record-setting, silver-medal performance on Aug. 7, 1954.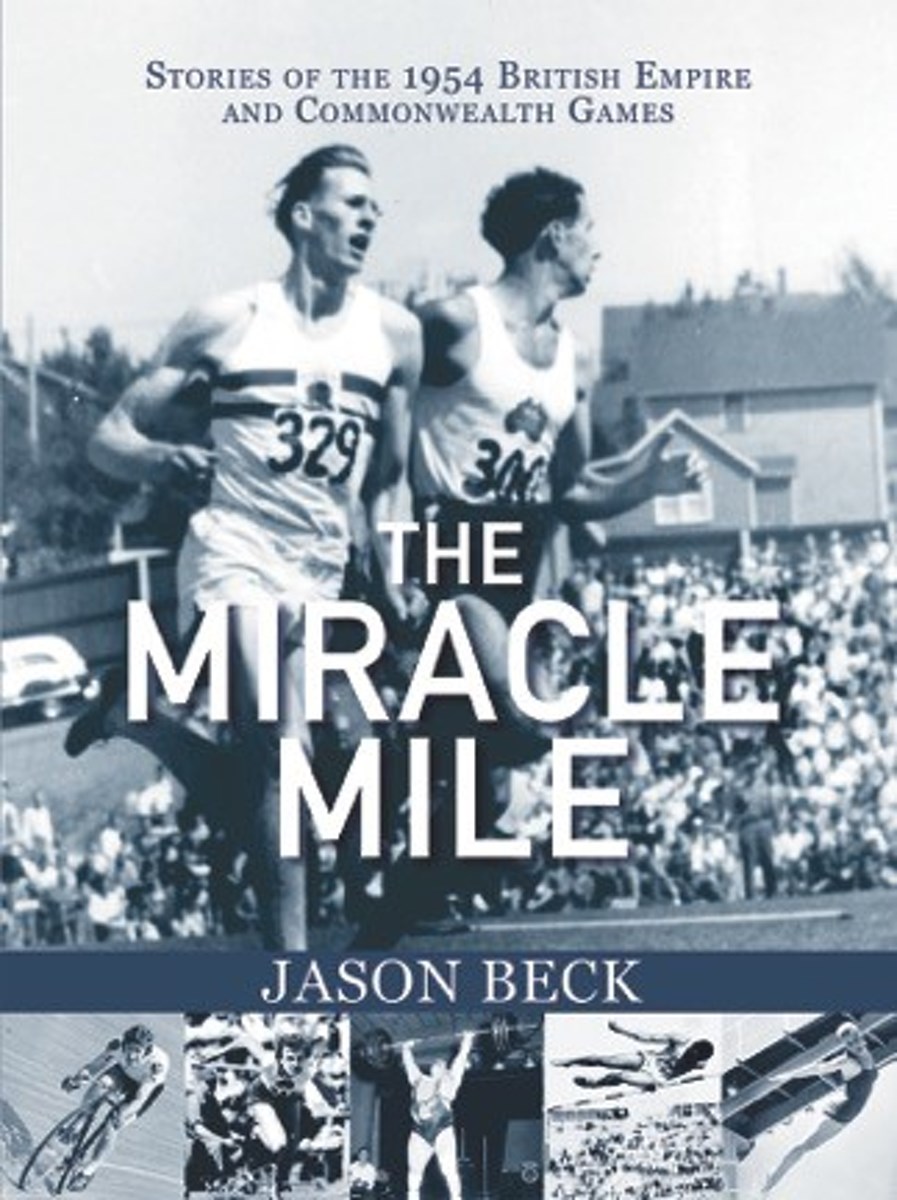 In the introduction to his new book, Miracle Mile: Stories of the 1954 British Empire and Commonwealth Games, historian Jason Beck writes about the inspiration he felt when he first laid eyes on the artefact, as if he was "connected back to a moment stopped in time for decades."
The curator at the BC Sports Hall of Fame, Beck details that miraculous moment and highlights others, such as the fastest woman on the planet, the world's strongest man, and the leaps of a future Nigerian dictator.
He interviewed more than 60 athletes who were there and walked the hilly marathon route ran by men (only men in those days) to understand the suffering of long-distance runners during a summer heat wave.
And it turns out that historical stopwatch may have put the whole thing in motion.
The book launch for Miracle Mile: Stories of the 1954 British Empire and Commonwealth Games begins 4 p.m. tonight (Wednesday, April 16) at the BC Sports Hall of Fame in BC Place.
* *  *
The Miracle Mile is the marquee memory from the 1954 Empire Games. There are statues in honour of that performance, plus books, movies and documentaries. How important was that moment to sport?
Certainly one of the biggest sports moments to come out of the 1950s decade, arguably of the entire 20th century. And that's not just confined to Vancouver, BC, or Canada — that's worldwide, any sport. The chase of the four-minute mile was a decades-long obsession that captured the imagination of millions around the world. And suddenly in 1954, you have the two fastest milers in history — England's Roger Bannister and Australia's John Landy — facing off in Vancouver for a winner-take-all race with both men at the height of their powers. Then somehow, despite unprecedented media attention and promotional hype, the race turned out better than anyone could have hoped?! A team of Hollywood's best scriptwriters couldn't come up with this! This was a massive moment for world sport, and for Vancouver it may never be matched, even by anything that came out of the 2010 Olympics. How often does a sports story emanating from Vancouver appear in front page headlines of newspapers around the world? The Times of London, the New York Times, the Sydney Morning Herald, the Globe and Mail, you name it, hundreds. Hundreds of millions of people watching in the infant days of television and listening on radio. That's a huge viewing audience today, let alone for 1954. The Miracle Mile was perhaps the biggest news story in the world for that particular day — Saturday, August 7, 1954. I would argue that that's never happened before or since for Vancouver.
What is lost when that singular moment becomes the one memory of those Games?
So many other moments and athletes and stories were overshadowed by the Mile, and many have been almost totally forgotten until now. As I stumbled upon these stories in different ways I became convinced there was a larger story of the 1954 Games that no one had looked at in-depth before.
Was there an archival item, artefact or anecdote that you, a historian, were especially surprised or delighted to come across?
Yes, there most definitely was.  We have in the BC Sports Hall of Fame collection one of the 25 Omega stopwatches that was used to time the Miracle Mile and unbelievably it's still stopped at Roger Bannister's winning time of 3min 58.8sec. When I first noticed it, it kind of gave me this strange moment of inspiration.  I wrote about it in The Miracle Mile's introduction.  It was like almost being indirectly connected back to a moment from 1954 that had been stopped in time for decades.  I love the moment of realization whenever I point this watch out to visitors on tours.  It reminds me of my own moment when I held that watch in my hands for the first time. 
Why did you choose to write a book about these two weeks in July and August, 1954?
I felt like it was a glaring omission in the library of B.C. sports history, as well as Vancouver and B.C. history in general. I think many would argue there are three massive international events that took place in B.C. that changed this province — and Vancouver in particular — by leaps and bounds: Expo 86, the 2010 Winter Olympics, and the 1954 British Empire and Commonwealth Games. The time was definitely now to look at the 1954 Games in depth. Many of the athletes who competed were still around but wouldn't be forever. So there was that. Plus as curator at the BC Sports Hall of Fame, I felt like I was uniquely positioned to dig up and share these stories like few others. Beyond the contacts with many 1954 athletes, there was perhaps the largest 1954 Games artifact, written document, and photo collection anywhere in the world in the room next door to my office. But I also believe that holding that job title comes with an obligation. You must add your brick to the wall of B.C. sport history. You must give something back. This was my chance to add my brick, and a real foundation stone at that. It was an obligation I didn't take lightly and I hope that comes through in The Miracle Mile.
What is one moment you wish you could have witnessed for yourself?
Do I have to limit it to just one?! I think the Miracle Mile for sure and the collapse of English world record holder Jim Peters in the marathon a very close second. The fact these two moments occurred just half an hour apart still boggles my mind. Experts still consider them the two greatest moments in the 85-plus year history of the Commonwealth Games. The rollercoaster of emotions experienced by those who witnessed them in the stands at Empire Stadium that afternoon was life-changing for so many, a signpost "I was there" moment in their lives.
If you were a sportswriter at those Games, what one event would you have wanted to cover?
I think most would answer the Mile or the Marathon, but I feel like Vancouver weightlifter Doug Hepburn was perhaps the most fascinating and frustratingly complex personality in the entire Games, almost a Paul Bunyan-esque figure. He was the reigning strongest man in the world, having won the heavyweight title at the world weightlifting championships in Sweden the year before, and he just didn't receive the recognition he deserved by his own hometown. And Doug resented that his entire life thereafter, even though he continued to live here and love certain parts of his hometown. He certainly was honoured, but in other countries where they take weightlifting more seriously, he would have been a god, a legendary figure. But not in Vancouver and certainly not in Canada. It was sad. He's almost a tragic figure. Maybe I could have brought a little more attention his way and some of the bitterness that coloured his later years would have disappeared.
How many '54 Empire Games athletes did you interview for this book?
I conducted over 80 separate interviews and over 60 of those were with Games athletes from a dozen different nations. Every time I thought I'd reached the end, another athlete would give me the phone number or email of a teammate or competitor they'd stayed in touch with. Things definitely snowballed.
How did you want readers to feel as they read about English marathoner Jim Peters and his struggle?
Firstly, I wanted readers to appreciate Jim Peters as the great runner that he was. He's still considered one of greatest marathoners in history to this day, and most people outside the running community have forgotten that. Secondly, I wanted to show how psychologically and mentally strong but also how vulnerable Jim was, to try to explain partially why he ultimately collapsed. Finally, I wanted to take readers inside what he and the other marathoners experienced — suffered — that day, the hottest day of 1954 at a reported 38-degrees Celsius on the baking pavement, while toiling up and down a series of truly brutal hills. (I know this personally, I walked the entire route.) Each of the marathoners was courageous in his own way and although Jim failed to reach the finish line, I wanted readers to feel disappointed and sorry for him that he didn't make it, but also so proud of his courageous spirit for trying so, so hard and coming up just short.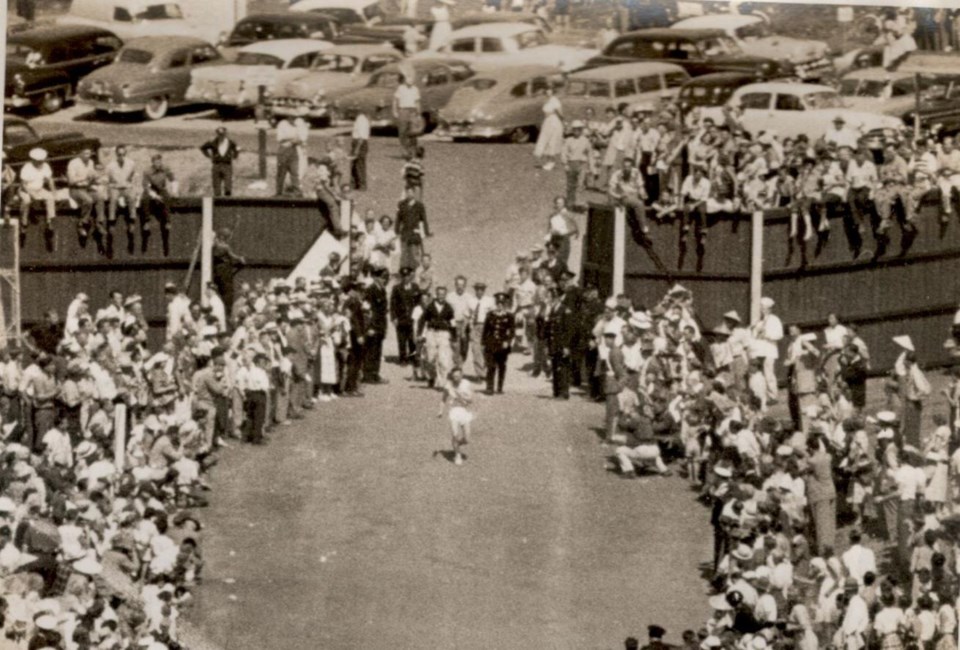 Is Marjorie Jackson-Nelson still considered the fastest woman of all time? Her accomplishments are "unprecedented before and since," you write. What did she do and why isn't she a household name?
Marjorie was considered the fastest woman who ever lived in 1954 and she'd still have to be considered among the top-10 greatest sprinters of all time today. She broke every major sprint world record (some several times), she won seven British Empire and Commonwealth Games gold medals over the 1950 and 1954 Games, and she took home two gold medals at the 1952 Olympics. In those three international Games, as well as Australian regional and national meets (as far as I can tell, the complete records for these are hard to come by in some cases), she was never defeated in any individual sprint race, not a final, not a single heat. It's unheard of. Even Usain Bolt has rare off days and is pipped at the line occasionally. But not Marjorie. She was something special and she did all of this before retiring at age 22! Her career was very brief, but what an impact she made in that time. She's a household name in Australia, one of their greatest athletes, but less known elsewhere. I think the very short length of her career has something to do with her relative anonymity today.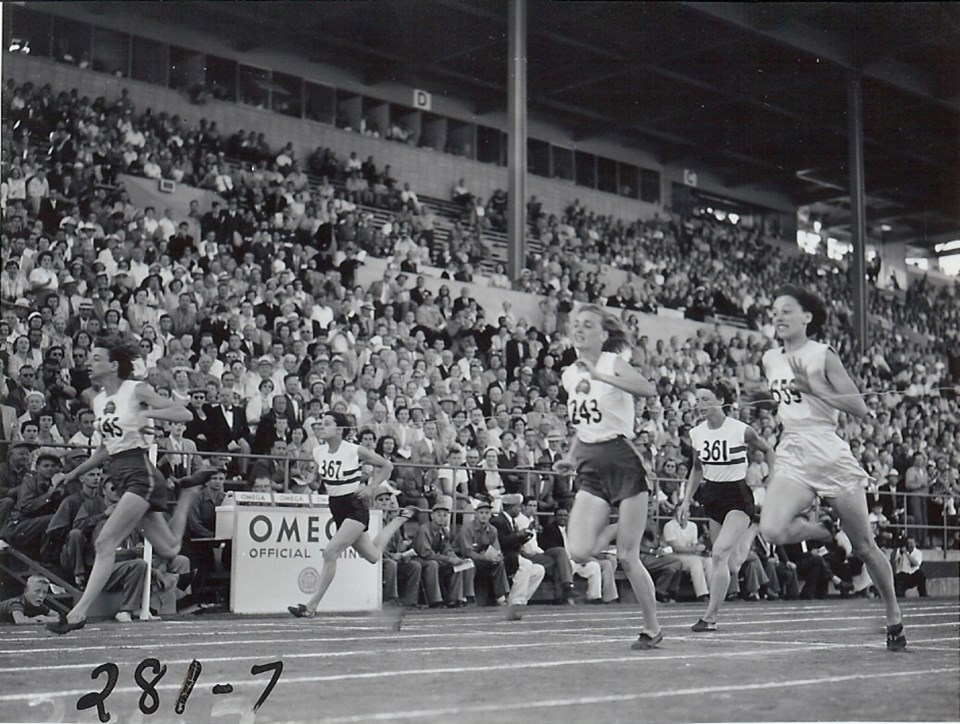 Who was Emmanuel Ifeajuna and what does his life story say, generally, about athletes also serving as role models.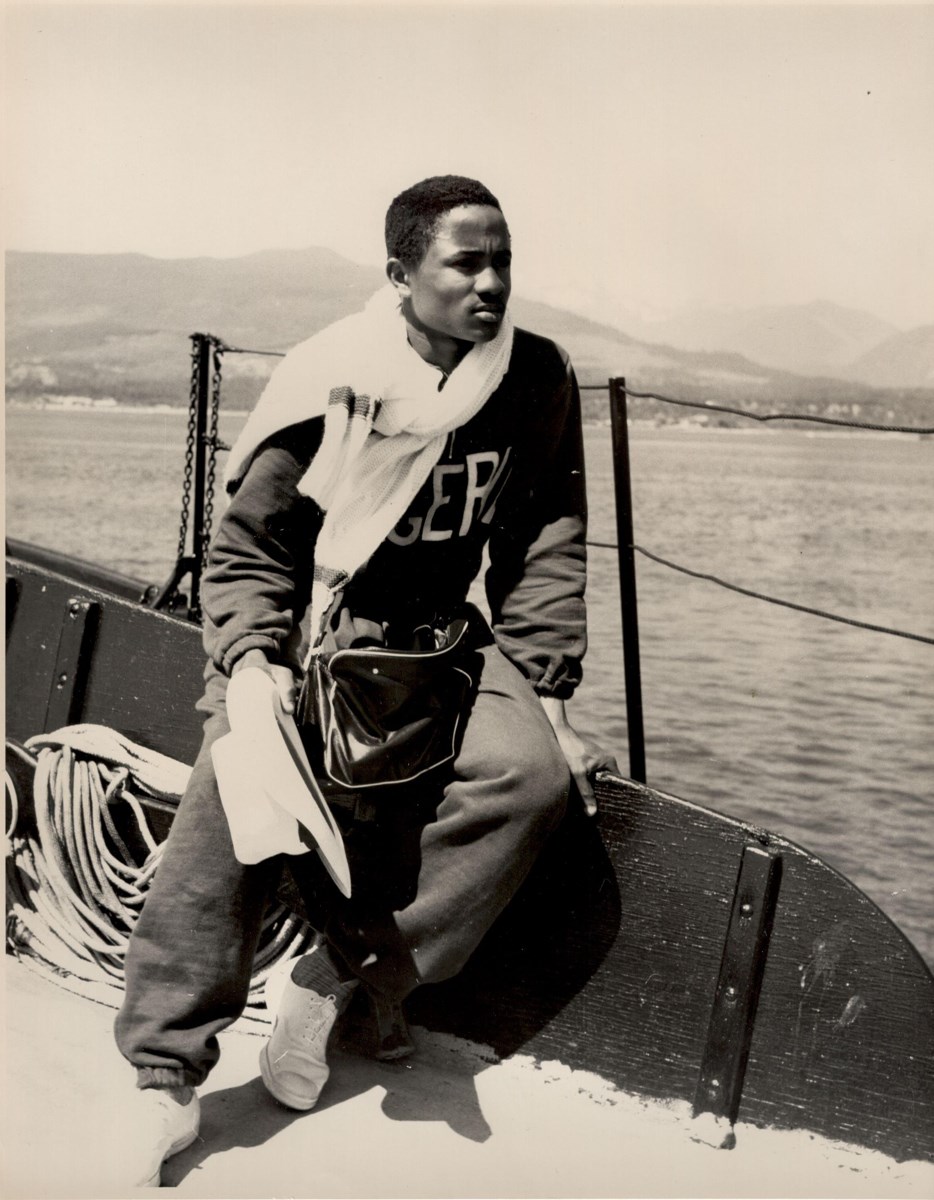 Emmanuel Ifeajuna may have been the biggest surprise of the 1954 Games. He was a complete unknown from Nigeria, who'd only taken up high jump months earlier and had had very little coaching. He was essentially jumping off pure natural ability. He came to Vancouver, produced one of the highest jumps in the world for 1954, and won the men's high jump gold medal in a BECG record height of 6ft 8in (2.03m), just under the height of the average household door. With that he became the first-ever international black gold medalist in any major Games for both Nigeria and the entire African continent. He was celebrated as a national hero. But later on Emmanuel became very politically motivated and masterminded a coup attempt that ultimately led to the 1967-70 Nigerian Civil War, which literally tore the country in two and led to millions of deaths. Like you see today with athletes who get caught up in various controversies big and small, the one thing we have to remember is just because someone can run fast, jump high, shoot a puck into a net, or hit a ball a mile doesn't make them a perfect human being in every way. They may be perfect or near perfect in their one preferred skill or sport, but not in every way. They are fallible human beings like the rest of us with flaws and contradictions and we have to be careful about who is raised up on pedestals.
What event or person from the 1954 Empire Games would you dedicate an entire book to?

I've thought about this a lot lately now that this book is finished. A lot of good material was cut from The Miracle Mile in editing it down and there are several individuals with stories that haven't yet been told in the detail and length they probably deserve. But I keep coming back to Frank Read and the UBC-Vancouver Rowing Club crew. Beginning in 1954, they started a rowing dynasty for Canada that stretched into the early 1960s. They went from inexperienced, green kids to Olympic medalists—Olympic champions in 1956, in fact—at a time when Canada was winning very few medals in any sport internationally. This was Canada's 'Boys in The Boat' story.
And, what is your next book project?

I've been rolling over several ideas in my head for a couple of months now. Some are quite ambitious and others consist of a single athlete or team or a single story. After working ten years on a complex, multi-sport, multi-event, multi-story topic, I'm leaning towards the latter. But I'm still not sure yet what the next move will be. I've learned that I write my best when ideas and stories have time to brew and when the time comes to really dig in, I'll know. That's what happened with The Miracle Mile. There were just too many good stories to ignore any longer. In the meantime, I'm enjoying the opportunity to share The Miracle Mile and its' stories with everyone.