Talk about productive.
The Churchill Bulldogs claimed the girls hockey city championship on the force of a two-goal shift and eventual hat trick from centre Hazel Barthel in a 5-3 win over Point Grey at Hillcrest Arena on March 7.
Barthel's three goals came in the third period, the first one an end-to-end rally that tied the game 2-2.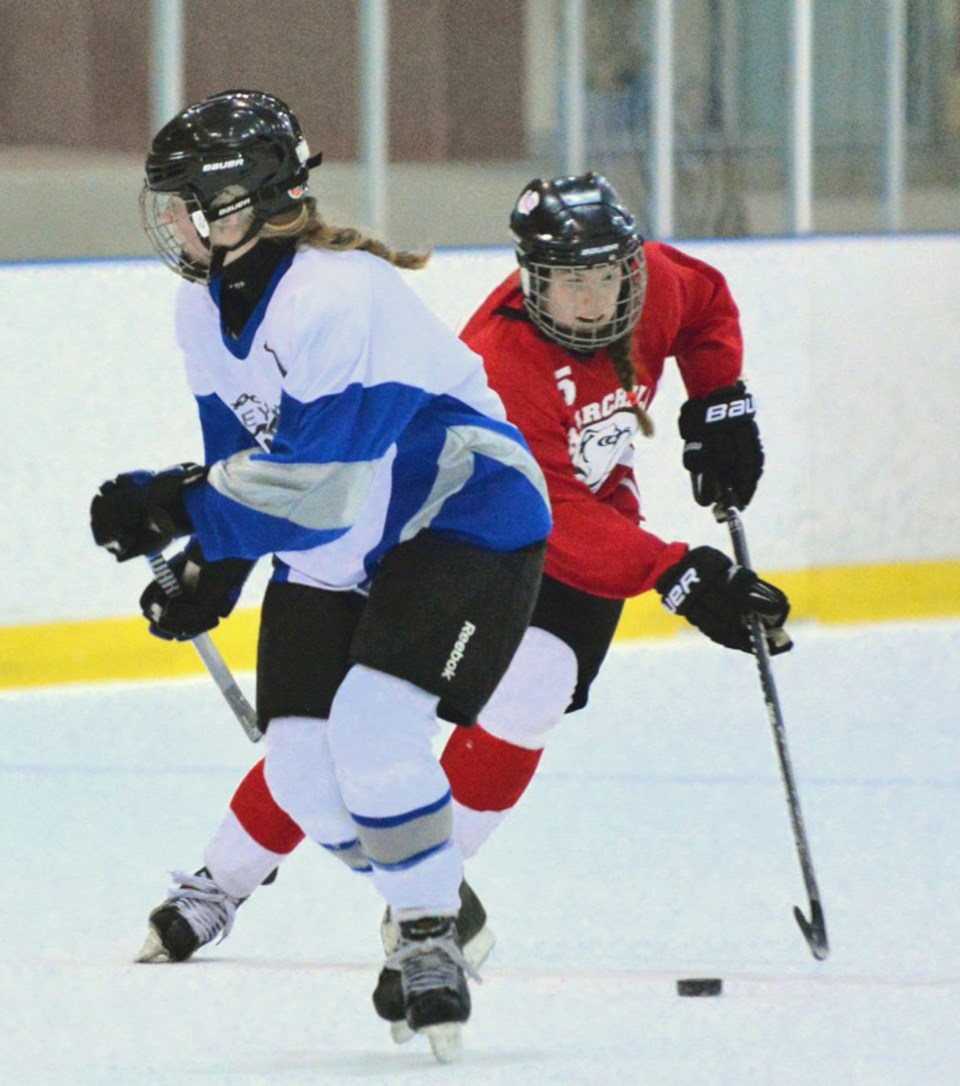 "I got the puck from in my end and then I skated it all the way and shot it bottom left corner," said the Grade 10 student who plays with the city's all-girls hockey association, the Vancouver Angels. 
Coming back from a goal down shifted momentum, said Barthel. "After that, people were like — OK, we can still win this. We still have a good chance."
Still on the ice with the two Emmas — Ng and Hay — and taking the puck drop at centre ice, Barthel wasn't done yet.
"I don't think I've scored two goals in the same shift before," said the 15-year-old who five years ago showed up for an Angels learn-to-skate program with the only equipment she had at the time: figure skates.
Barthel fired in her second goal from the top of the circle after skating into the zone. And the third goal came under pressure from the Grey Hound defence protecting an empty net in a 4-3 game. Barthel deked and skated behind the net for a wrap-around goal with only seconds on the clock.
Churchill coach Matthew Jefferson said the memorable win was all the more sweet because the roster will be significantly different next season.
"This was a very special city final to win because we have six girls graduating this year," he said. "For most of the game we rolled the lines and everyone on the team played a significant role in the victory."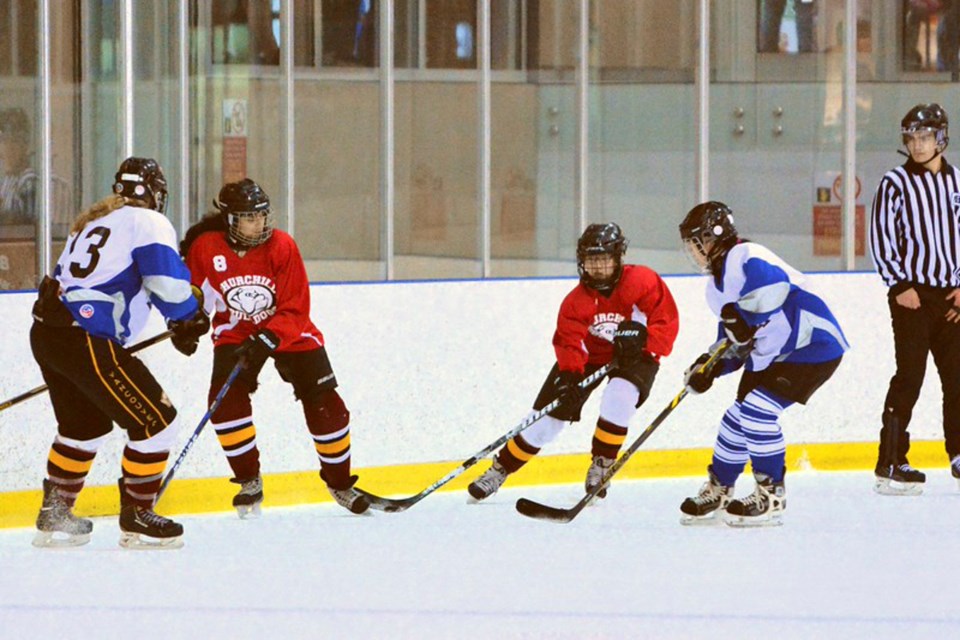 Churchill Bulldogs Emily Froese and Grace Zhang added a goal apiece. Leah Bishop netted two for the Grey Hounds, and Stephanie Wallace added one more in the losing effort.
Twitter: @MHStewart