Third-year Langara Falcons golfer Jacob Vanderpas won the PacWest provincial championship with the best aggregate score after eight rounds played at four tournaments throughout B.C.
Vanderpas, a former Kitsilano Blue Demon, becomes the first golfer to bring home hardware for the Falcons since the college's golf program joined the Pacific Western Athletic Association last year.
"It's neat to start the trend and hopefully inspire some local golfers, some of the juniors playing around the city," said Vanderpas, a member at Marine Drive Golf Club who also works at the Point Grey Golf and Country Club. "I see a handful of junior golfers working on their game, just as I was doing 10 years ago."
He shot a cumulative score of 571, five strokes better than James Casorso of the UBC Okanagan Heat.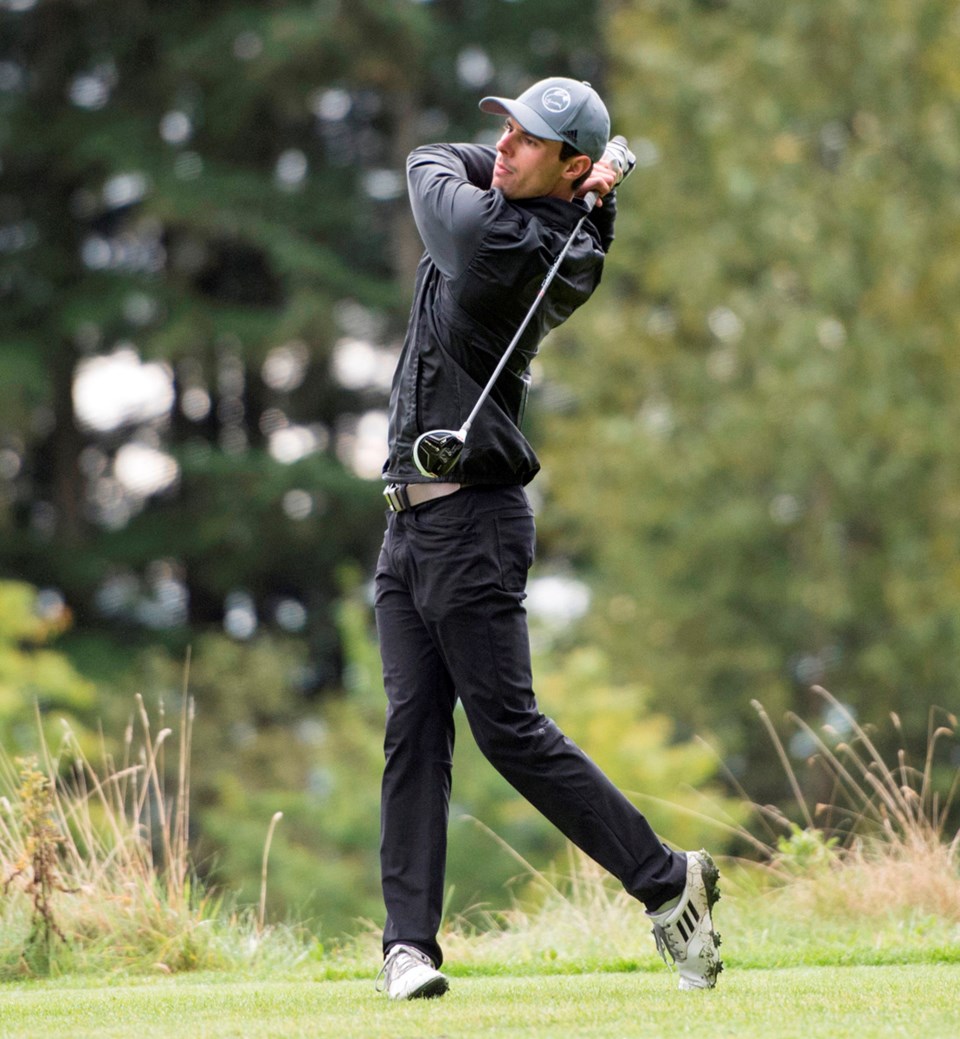 After the first tournament held in early September at Abbotsford's Ledgeview Golf Club, Vanderpas shot rounds of 75 and 73, finishing eight over par to lock into a three-way tie for sixth place.
He clawed his way back to the top of the leaderboard with a string of second-place finishes, the first coming at Okanagan Golf Club in Kelowna and then at Coquitlam's Westwood Plateau Golf Club.
Last weekend on Oct. 1 and 2 at Morningstar Golf Course in Parksville, Vanderpas secured the PacWest title with rounds of 71 and 72, finishing one shot under par. Again he tied for second, this time with Casorso ­— who shot a second-round six-under 66 — and Jeff Riches of Camosun College, but Vanderpas maintained a cumulative five-stroke advantage to win the provincial championship outright.
The full-time business management student and PacWest player of the year said the toughest challenge of the fall season was balancing his academic and athletic demands while also keeping his competitive edge on the golf course. He also trains with Drew Scollon, the assistant pro at Point Grey.
In the final round of the final tournament at Morningstar, Vanderpas said he hit the shot of his season on the 215-yard 14th.
"It's a very hard par-three, hazards left and a steep drop right, the pin in the back of the green up a narrow passage," he said. "I hit my five iron right at it and had a 10-footer for birdie."
@jvgolfer10 getting ready to go really low for round 2 after a 69 in round 1 @LangaraFalcons #niceplayer pic.twitter.com/sleTKufnfU

— Tom Flockhart (@TFlockhart) September 18, 2016
Because he hadn't had such success during a practice round, the clutch shot may have been the one that secured the championship, he said.
"I flared in practice, so I had to conquer those demons. I did. I just striped it down the middle," said the 22-year-old. "If I had missed that tee shot, had I gone into the hazards, for the next few holes I would have felt a lot more unbalanced and who knows what could have happened. I could have imploded. That's how important that shot was."
Vanderpas competes at the Canadian collegiate national tournament in Prince Edward Island later this month. Hosted by Holland College at the Fox Meadow Golf Club near Charlottetown, the three-round championship begins Oct. 19. 
Twitter and Instagram: @MHStewart