Records fell as athletes climbed for an entire day at the Multi-Grouse Grind Challenge held recently on the popular hiking trail that leads nearly straight up Grouse Mountain.
Vancouver's Wilfrid Leblanc set a new overall record by completing 19 Grouse Grinds in one day, June 21, covering a distance of more than 55 kilometres with an elevation gain of more than 16 kilometres, which is nearly twice the height of Mount Everest. To complete the 19 Grinds Leblanc, 57, stepped up 53,770 stairs on the trail known as Mother Nature's Stairmaster. The previous men's record of 17 was also beaten this year by James Stewart, who completed 18 Grinds.
North Vancouver's Brooke Spence also had a record-setting day, completing 18 Grinds to beat her own women's record of 17 set last year. Spence and Leblanc spent much of the day hiking the Grind together, her experience in the event helping them set the pace for their record attempts.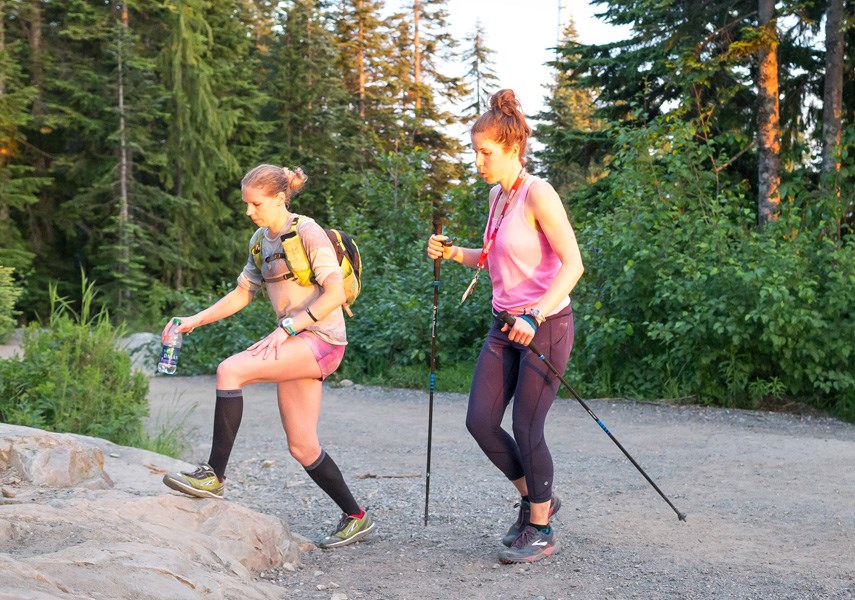 The annual Multi-Grouse Grind Challenge, held every year on the summer solstice, is the only sanctioned event to determine the record for most ascents in one day. Participants are allowed to begin their quest at 4 a.m., with no Grinds allowed to begin later than 10 p.m. Racers climb the gruelling trail and then use Grouse Mountain's Skyride tram, which runs every 10 minutes on race day, to get back to the bottom to begin another ascent.    
This year 67 athletes took part in the challenge, which is a fundraiser for the BC Children's Hospital Foundation. Collectively the grinders hiked a total of 660 Grinds on the day, combining to raise more than $48,000 in the process.