Brice Ferre is a Vancouver-based trail runner, adventure photographer and, most importantly, skilled multitasker.
For his latest vertigo-inducing video, Ferre captured his trail running teammate Jeanelle Hazlett and her FKT (Fastest Known Time) running up and down Mount Brunswick.
For those unfamiliar: the rugged, 14-kilometre mountain trek is no Grouse Grind and takes mere mortals seven to eight hours to complete roundtrip. At 1,788 metres, Mount Brunswick's summit is the highest peak in the North Shore Mountains, offering unparalleled panoramic views of the Howe Sound, Brunswick Lake, Sky Pilot Mountain, the Lions, Mount Harvey and Grouse Mountain.
Hazlett ascended and descended Mount Brunswick in a breathtaking two hours, 22 minutes and 16 seconds, cutting 30 minutes off the previous FKT for women.
SEE VIDEO BELOW:
Born in Rennes, France, Ferre graduated from film school in 2003 and worked as an assistant editor on the Oscar-winning documentary March of the Penguins. After moving to Canada, he took up trail running five years ago and found a way to combine his two passions and make a living at it, shooting for Salomon, New Balance and Trail Runner Magazine, to name a few.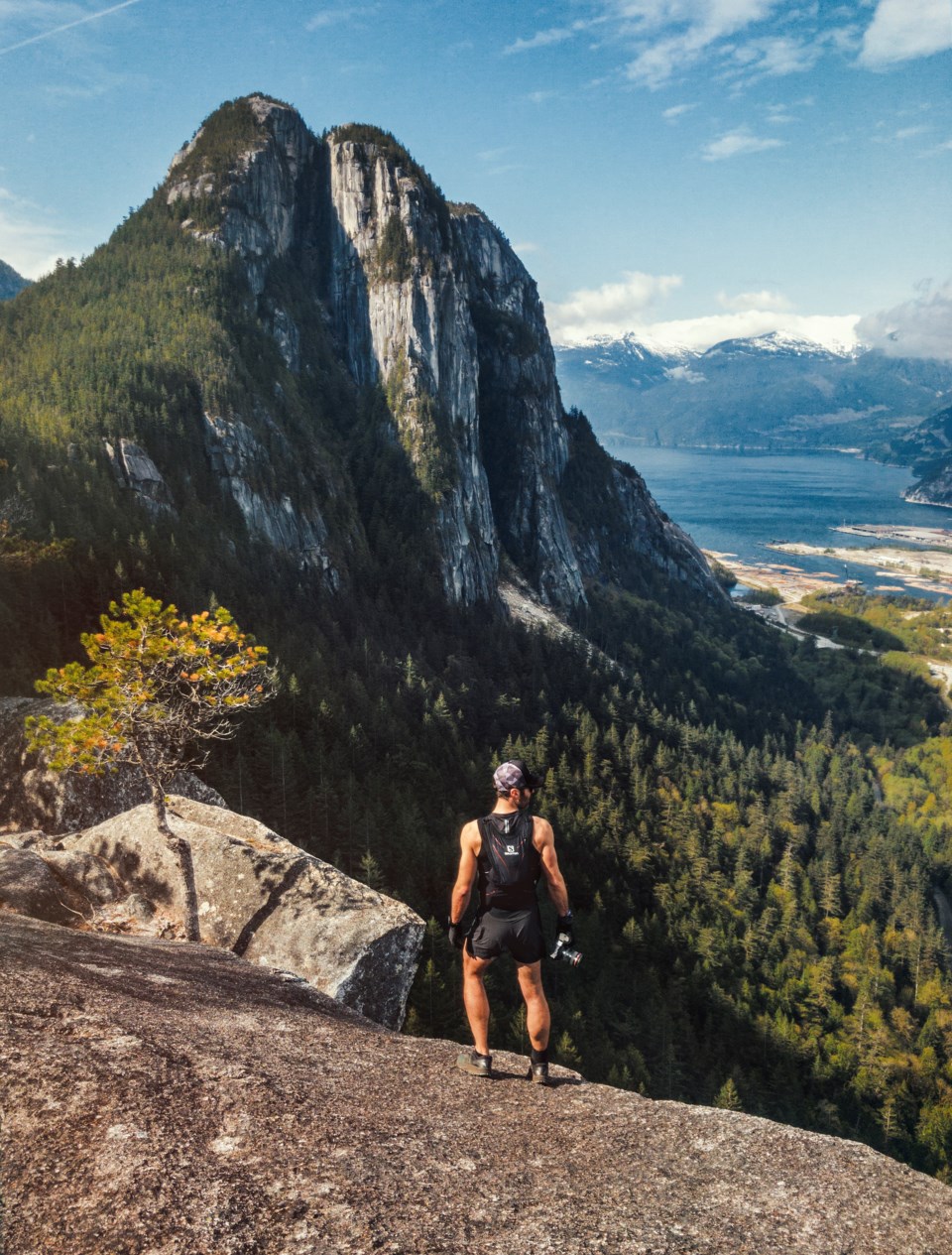 For his videos, Ferre not only has to run alongside and keep up with his subjects, he operates a DSLR camera, a GoPro and a drone — all the while switching out lenses, batteries and memory cards and trying not to fall.  
"My cameras have dents on them, quite a bit, because I've fallen with them on dirt or rocks," Ferre says. "But I'm very good at rolling, so whenever I trip, usually I roll and end up holding the camera in the air and not touching the ground too much."
The Mount Brunswick video, however, was a bit different. Ferre and Hazlett made the climb on three separate occasions. The first day was strictly for time, leaving Hazlett only a few seconds to enjoy the view and her accomplishment before running back down. The next day, she and Ferre went up again, but the summit was too cloudy. The third time was the charm, and Ferre was able to get the money shot, so to speak, of Hazlett reaching Brunswick's jagged peak.   
Ferre then spent a week editing down the hours of footage into a heart-pounding and surprisingly emotional 11-minute video.   
"This one is the biggest [videos] I've done, for the location and the calibre of the athletes," says Ferre, adding, "Jeanelle is pretty intense. She doesn't play around much."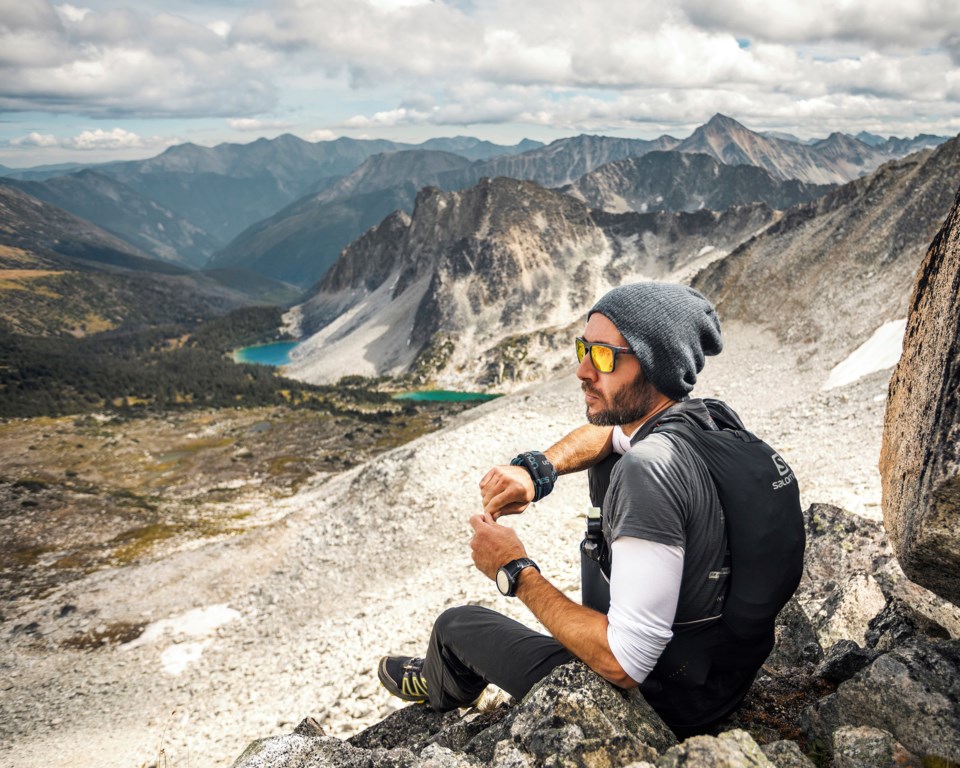 Making videos has also made him a better trail runner, Ferre says. 
"First of all, I have to train a lot more because I need to be able to keep up with the runners… and I'm running as fast as possible downhill with a $7,000 camera in my hand. You have to be able to not crash too much, because it's going to be an expensive fall."
So what motivates a person to not only hike up and down a mountain, but to do so while running as fast as their body will allow? For Ferre, it's all about the Zen.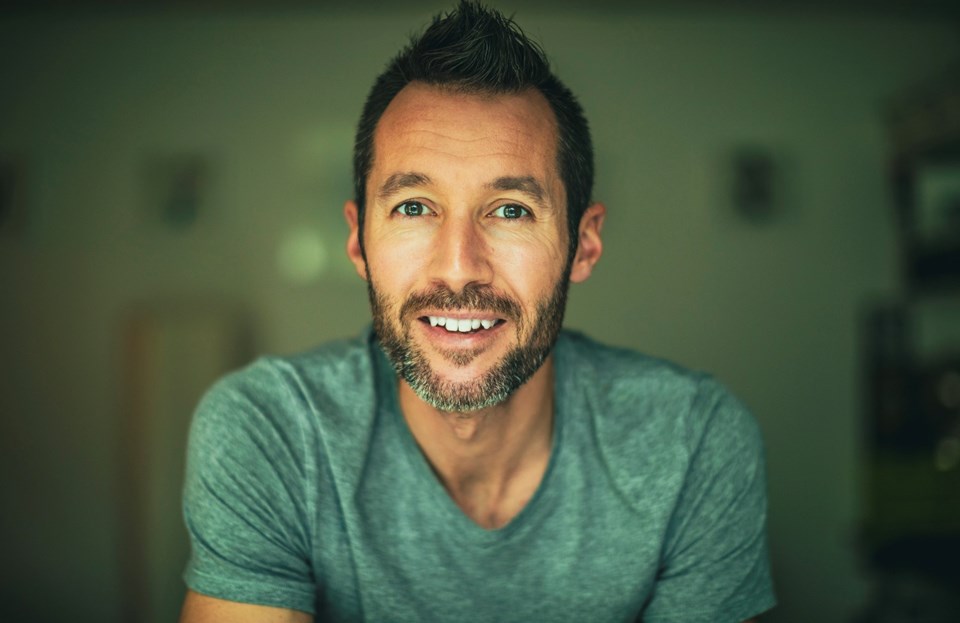 "It's like meditation. At some point, if your cardio is good enough, you get into a zone, you get into a flow and everything else disappears — your job, your work, your problems, whatever — everything just goes and it's just you and the mountain… You're not thinking about your legs and the pain. Whether it's a short distance of 14 or 15k or it's 50 or 80k, there's always a moment where you zone out for hours."
To follow more of Ferre's adventures, click HERE, HERE and HERE.