Black Hills Estate Winery
---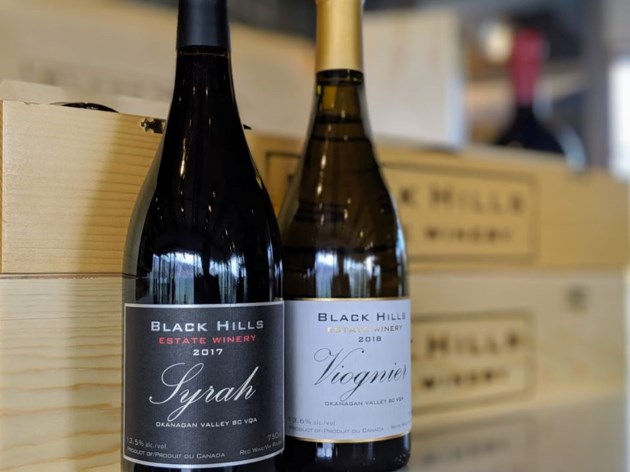 Black Hills Estate Winery is passionate about producing the highest quality wines possible from our South Okanagan terroir. That passion extends to every aspect
in the creation of the wine, from vineyard to bottle. We are always striving to fine-tune our viticultural and enological practices to share with you the best and most interesting wines our terroir can express. We recommend trying: 2016 Nota Bene, 2017 Nota Bene, 2017 Syrah

These are challenging times for everyone, and we have made a difficult decision to close our tasting bar until further notice. While this was a tough decision to make, it was an important one. During these times we are able to offer you FREE shipping for all online and phone orders for wine, for wine purchases of 6 bottles or more.

To place an order for delivery feel free to call us or place your order online at www.blackhillswinery.com.

To place a drive-thru order at Black Hills Winery, call us at the winery at 250-498-0666 directly for assistance in placing a wine order. Once clients arrive at the property in their vehicles, they will call 250-498-0666 and state their name, and our team can bring the wine to them and put it directly in the trunk of the car.
We appreciate your support and understanding as we navigate this process.