---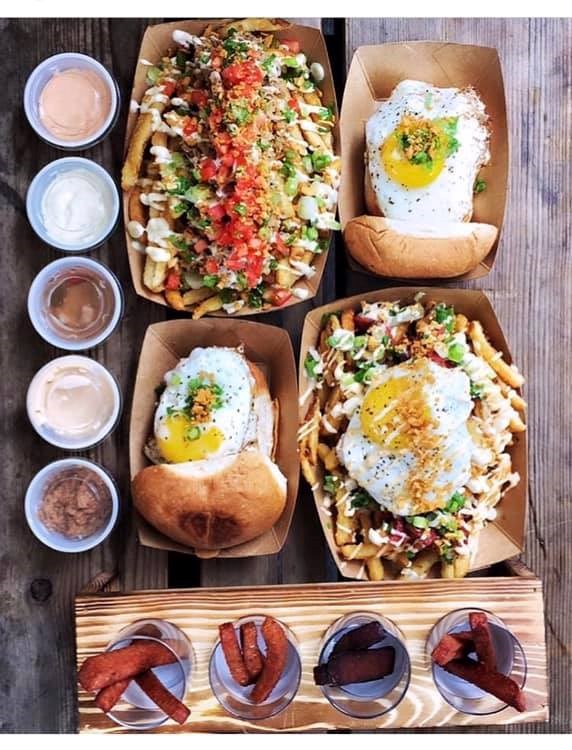 Shameless Buns is BC's only Filipino inspired food truck specializing in creative and delicious sandwiches, loaded fries, house made sauces and Filipino inspired desserts.

We are coming off an exceptional inaugural year, which includes being named one of Vancouver's best new restaurants of 2019 by Daily Hive, appearing on 2 upcoming episodes of Carnival Eats (The Food Network) and being named one of the best Filipino restaurants in Canada by Big Seven Travel.

Our mission is to put Filipino flavors on the map through our quirky branding and innovative menu. We are bringing this virtually unknown cuisine to a mainstream market by introducing flavors in a highly accessible, familiar and fun way.

We recommend: Adobo Fries, Little Sausage, Sausage Party

Take-out and delivery is available Tues-Sun - 4:30PM-9PM. Online orders are available through Skip The Dishes and Uber Eats.