Schools, sports and activities like music classes are back in full swing — and so are large birthday parties. After a two-year break, parents and caregivers are fielding invites and the possibility of hosting their own sugar-fuelled kidapalooza.
Those feeling out of practice don't need to panic because the post-COVID party bar has been lowered. Consider this 'quiet quitting' but for party planning: no more four-layer fondant cakes that cost a small fortune, no personalized balloon towers and professional photo booth. The goal is to facilitate fun and socialization for kids who have missed out on play-based activities over the last couple of years.
Instead of aiming for Pinterest-perfect décor that is more for the adults than the kids, the focus is convenience and streamlining prep duties, but without sacrificing the celebratory mood.
Putting together birthday party décor doesn't require weeks of research or jumping from store to store looking for the right colour straw — a tablecloth, napkins, a cake topper, a birthday sign and/or balloons, and gift bags cover most of the bases and cupcakes will do the rest.
Character- and movie-themed birthday party ideas
Bluey birthday party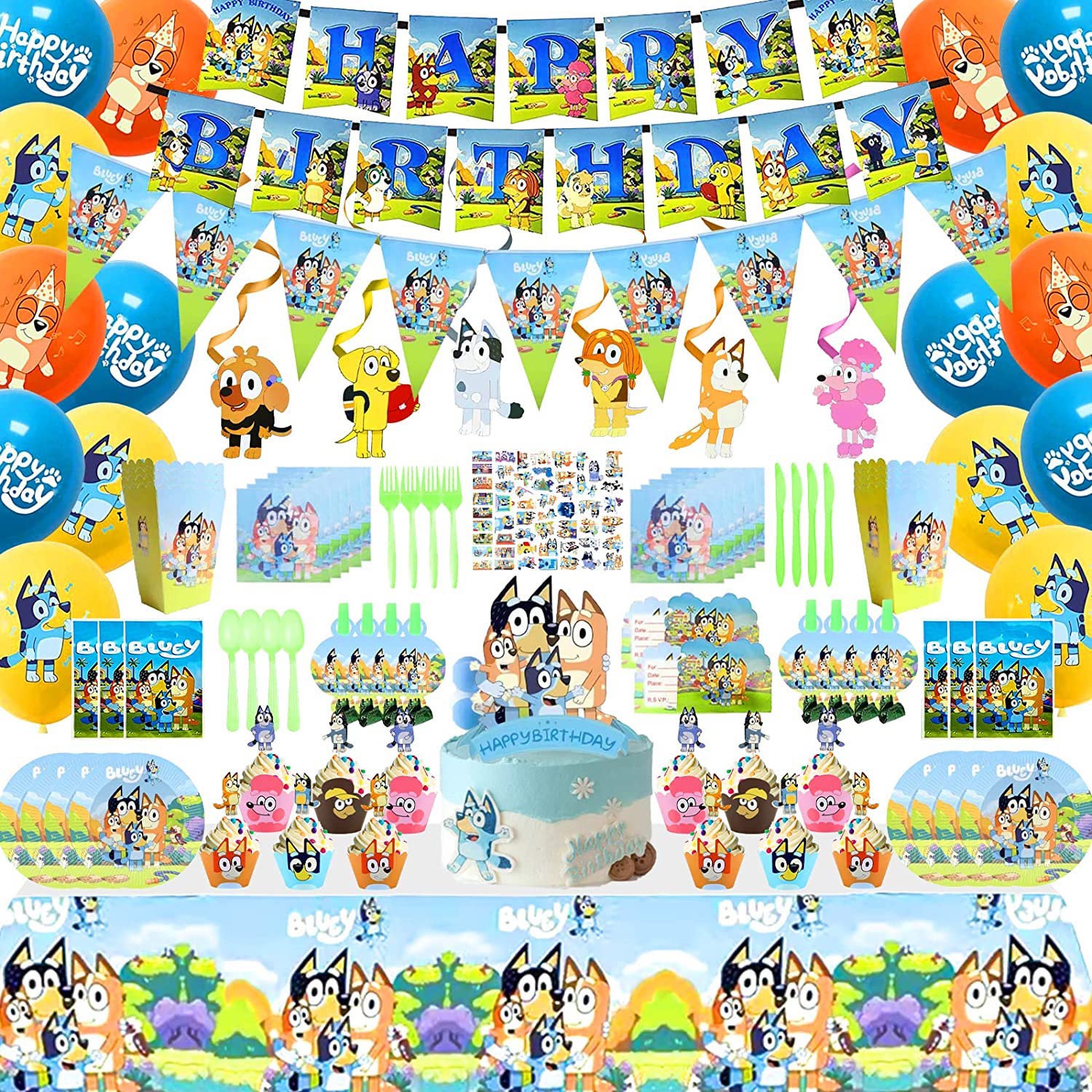 This Bluey birthday box is a little pricier than other options but it has lots of supplies, including a birthday banner, pennant, cake and cupcake toppers, balloons, popcorn boxes, cutlery for 12 and 20 goody bags. $64.07 on Amazon.
If that's too much stuff for a smaller party, Party Expert has a great selection of Bluey supplies, including temporary tattoos, a photo backdrop and a cake topper. All available at Party Expert.
Star Wars birthday party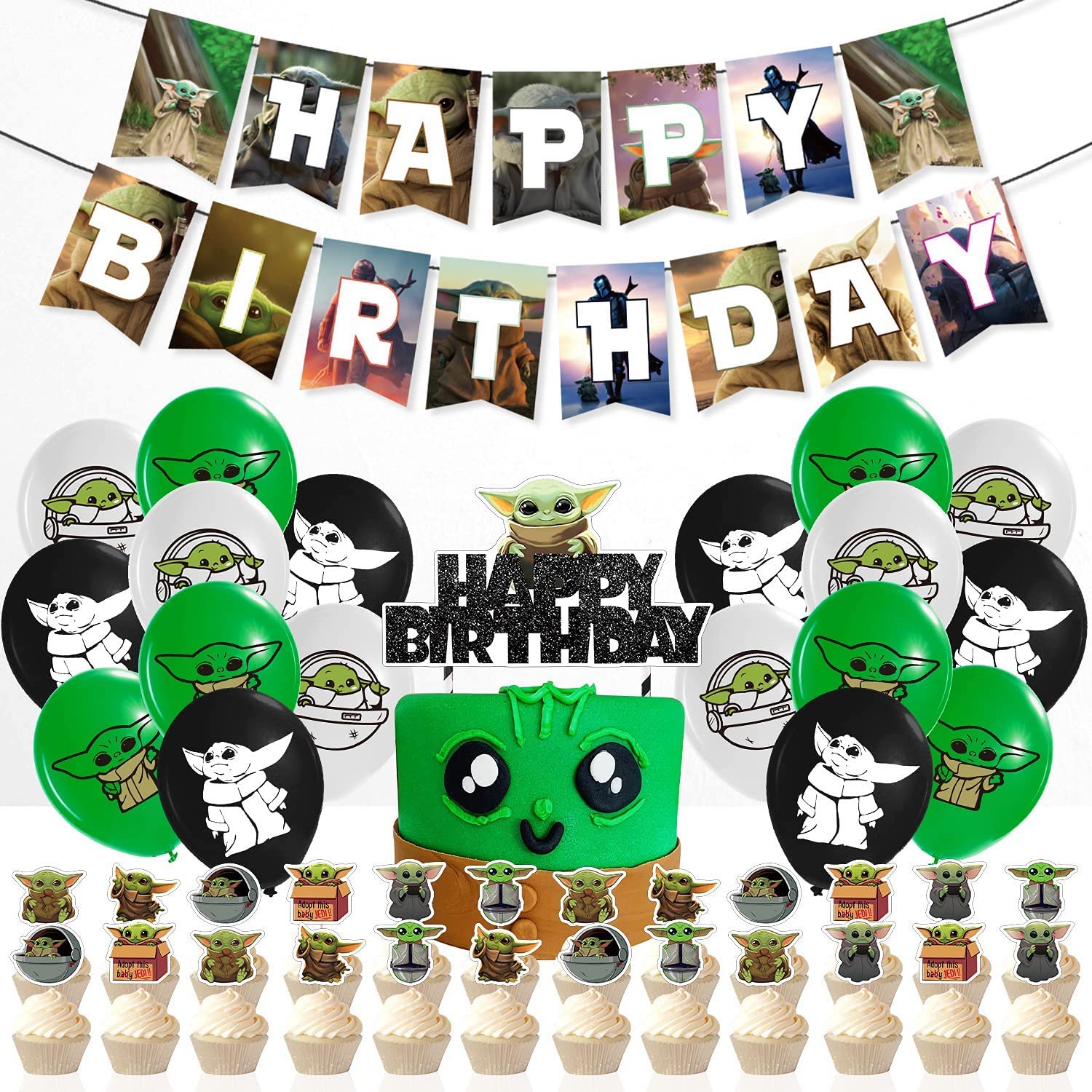 This is one of the easiest birthday parties to put together because there's such an abundance of Star Wars décor, like Baby Yoda kit (for 24), a plastic galactic tablecloth ($8) and this Yoda party favour kit has 100 pieces that can be split up to make multiple gift bags ($27.99 at Amazon). Another option? Inflatable light sabers ($17.99/eight at Amazon).
Etsy also has printable colouring books that can be personalized with a name — pack it with a small box of crayons for an adorable party favour. Crayola four-packs (12/$16.94) at Amazon.
Roblox birthday party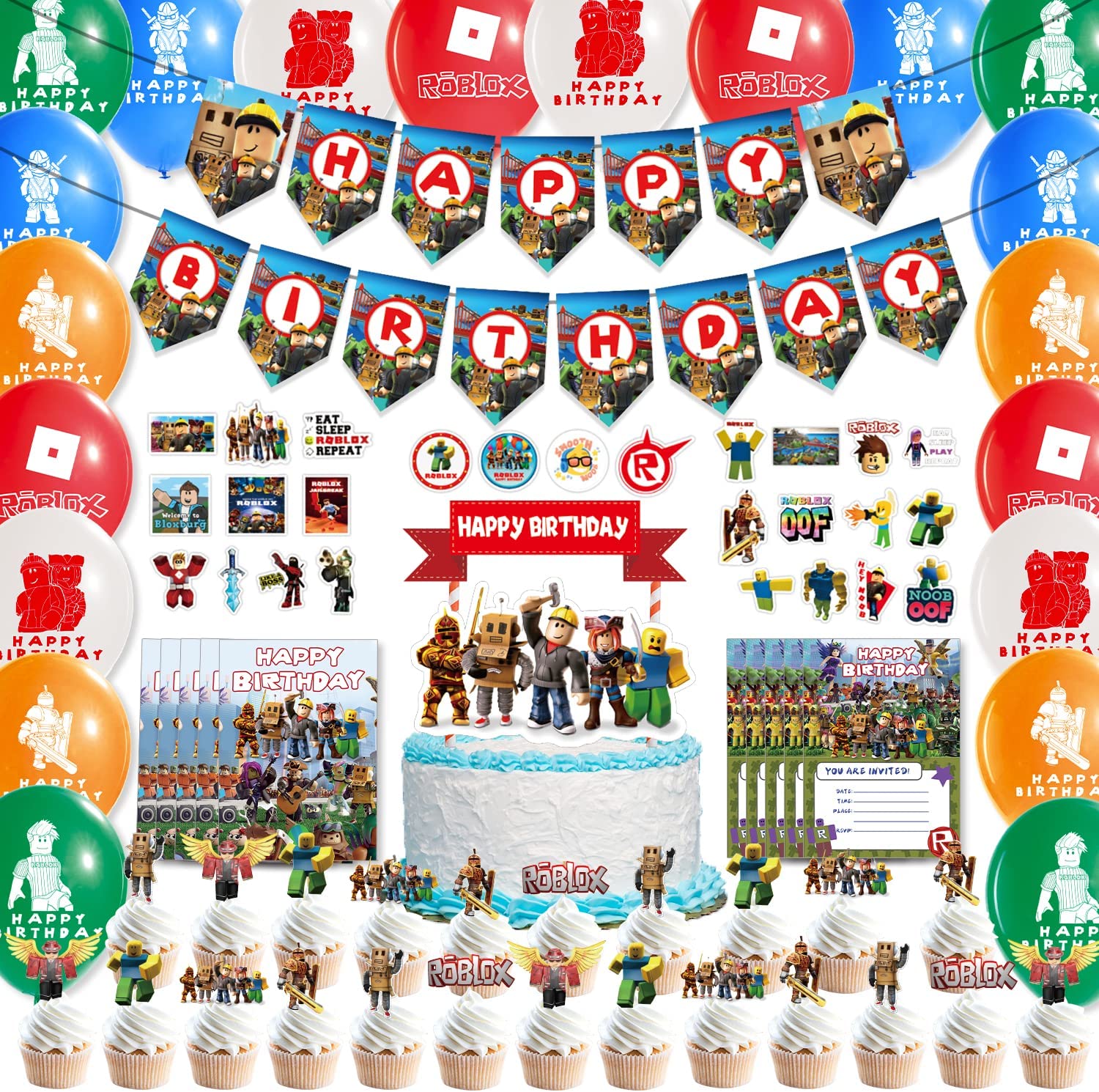 If Roblox has dominated screen time, take the game-play to the next level with a decked-out birthday party. This one-and-done box has all the essentials to decorate the house. For a party favour, as kids who play Roblox tend to be a bit older, these invisible ink spy pens ($17.99 for eight) are just the right level of mischievous. Kit is $27.99 at Amazon.
Marvel birthday party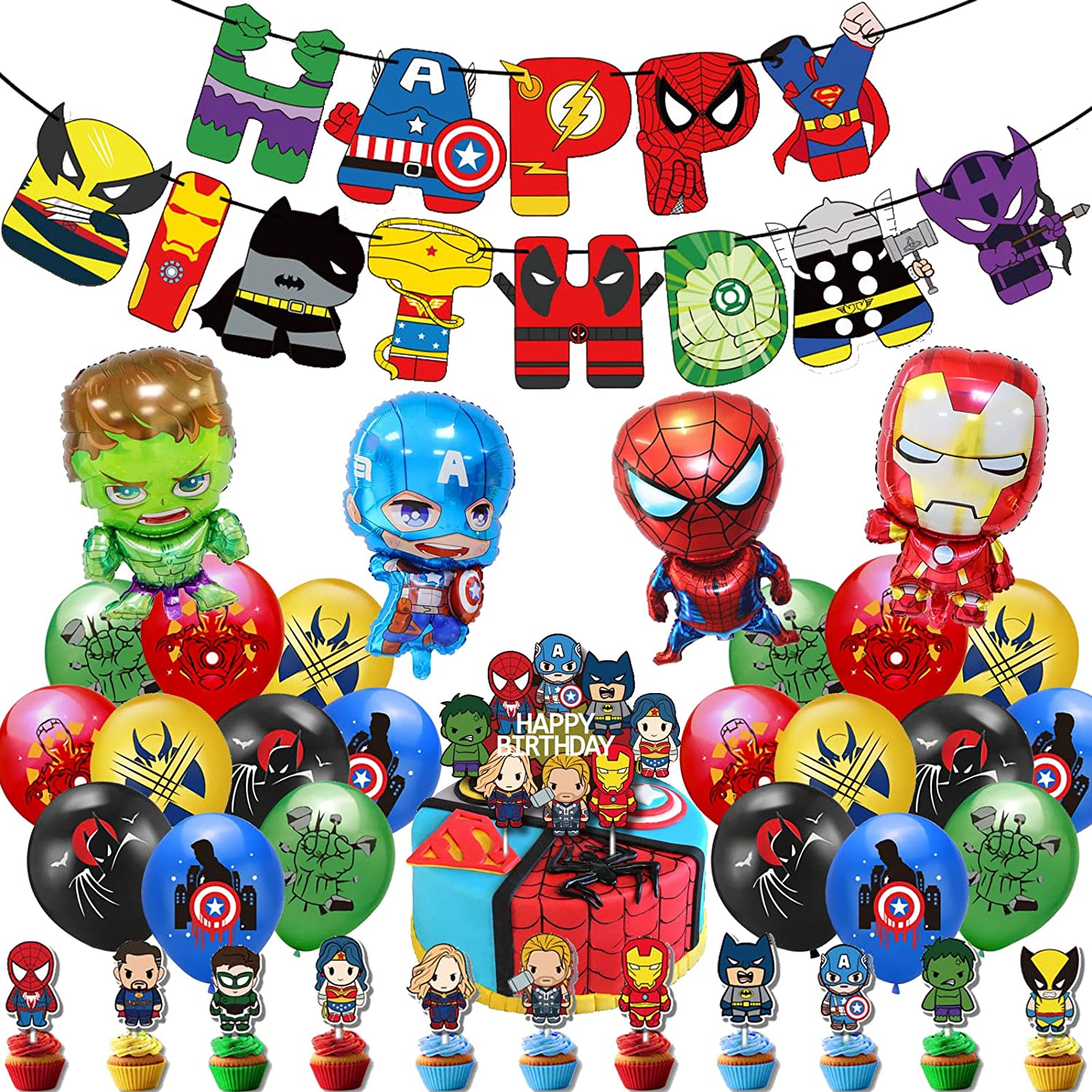 If a child can't decide on their favourite superhero, why not invite them all? This Marvel-heavy kit includes lots of characters (Hulk, Iron Man, Captain Marvel, Captain America, Spiderman) but no cutlery or tablecloth — there are 12 cupcake toppers, balloons (latex and foil) and cake topper. $28.99 at Amazon.
Activity-based birthday party ideas
Circus-themed birthday party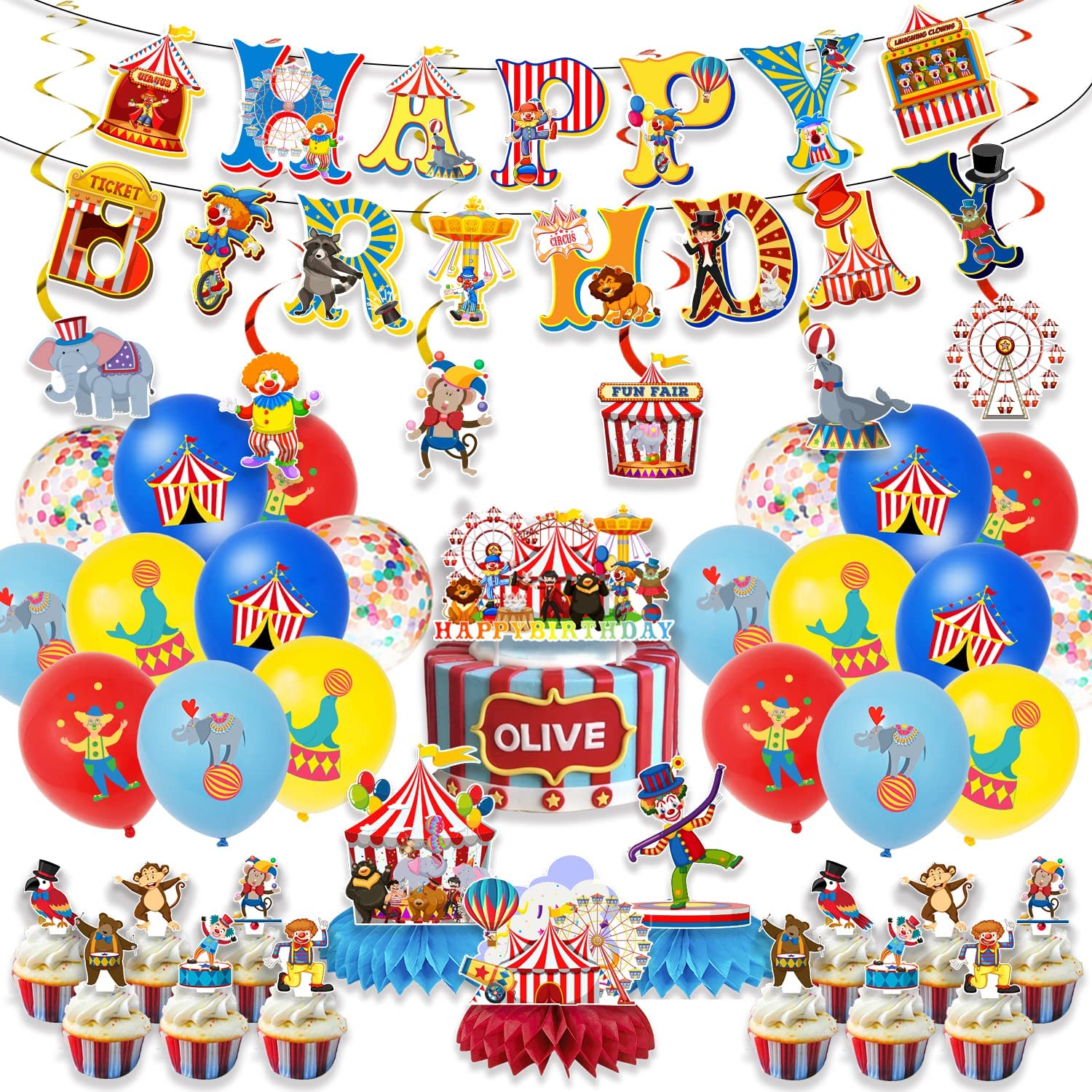 Carnival-themed birthdays are super cute and set the scene for fun games like bobbing for apples, pin the tail, ring toss and other classics. To make it extra fun, hand out prize tickets and let children choose from a box of inexpensive toys from a mixed bag of favours. Circus carnival decorations, $29.99 on Amazon.
NERF-themed birthday party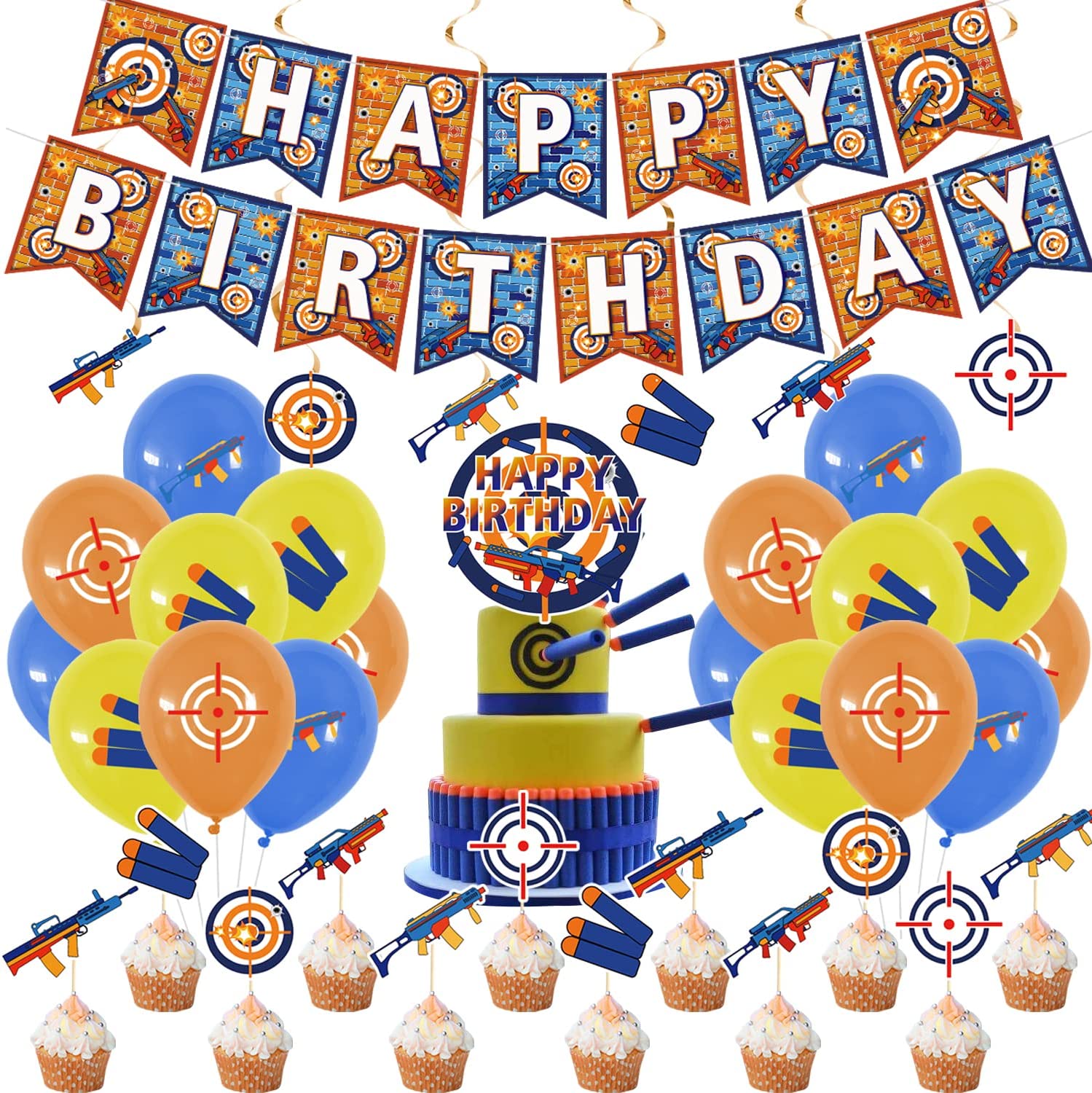 Have a big backyard or live near an open field? Set up a NERF gun battle to help them blow off some steam outdoors. (If kids don't have their own NERF guns, there are blaster toy packs on Amazon as well as at local dollar stores.) Instead of a gift bag, hand out "bullets" — a pack of 300 is $21.99. For post-battle pizza and cake, there is a NERF-themed décor kit as well ($26.99 at Amazon).