Every so often, an enticing meal idea comes up on social media and the urgent need to make fluffy bacon-gruyère egg bites or double-patty smash burger strikes, but the on-hand tools aren't quite getting the job done.
Single-use kitchen tools are sometimes frowned upon because of space and organization limitations, but the right pick can be a game-changer and last for years. A terracotta roasting garlic tray, a potato ricer for a creamy mash and steaming baskets for pots and pressure cookers are just a few of the picks (alongside super-practical stuff, like silicone spatulas).
For a guide to standard kitchen tools, check out the guide to 10 useful kitchen tools home chefs can rely on.
SMASHING THE MASHED POTATO RECIPE
Mashed potatoes are a top-tier food, but there's a lot of variation in preferences. Some want smashed potatoes (with a bit of lumpiness), others like a firm whip (with a beater), and then there's creamy and super smooth, which is achieved with a food mill.
However, a food mill takes up space, is finicky to put together and is not great for casual cooks. To achieve the same effect with your mashed potatoes, instead consider this OXO Potato Ricer is a single-use item that is simple to use, hangs on the side of a pot or bowl and has a non-slip grip.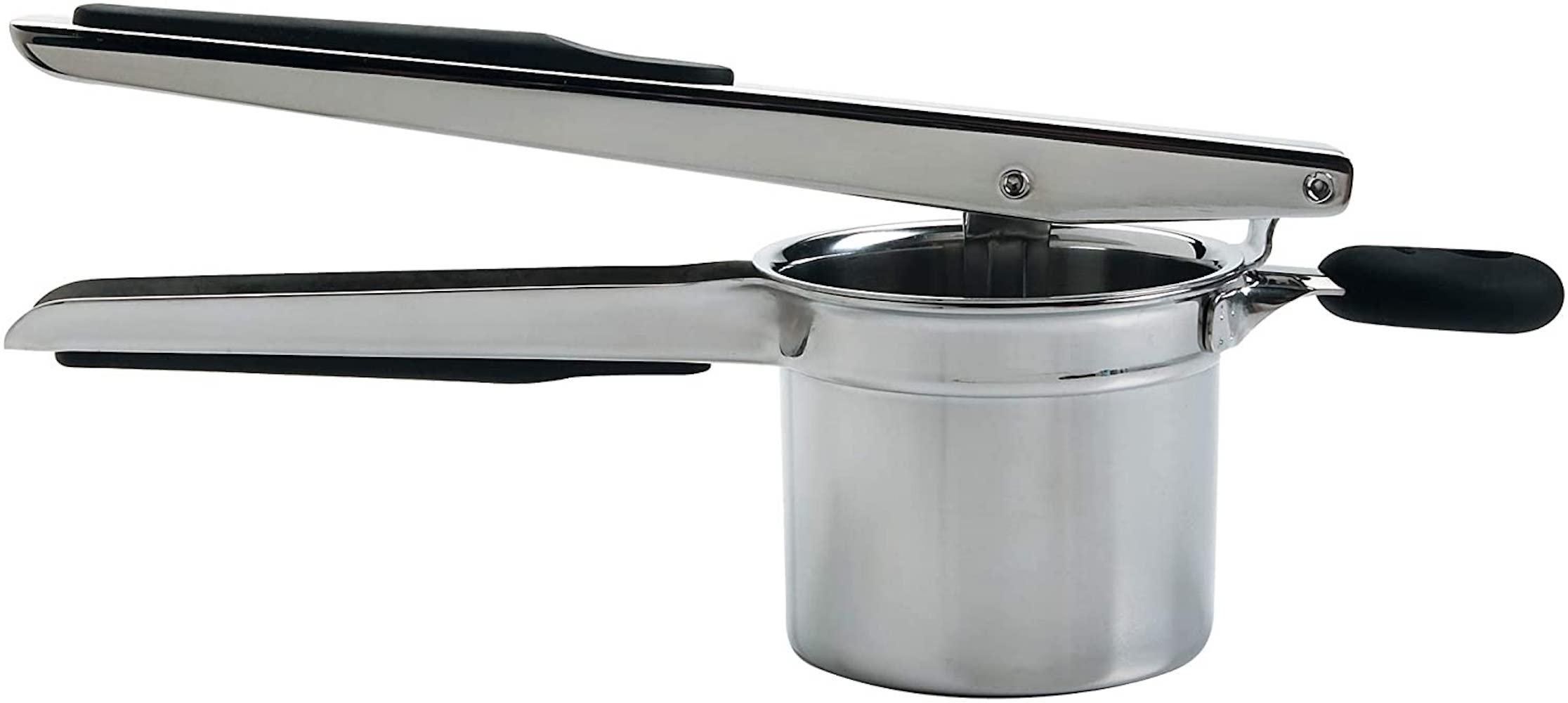 $35 at Amazon and $50 at Bed Bath and Beyond.
EGG BITE MAKERS
Fluffy egg bites from a big-name coffee shop are made using sous vide, an immersive and time-consuming process that isn't super practical for the home. But the result (tasty breakfast nuggets that can be made in bulk and warmed up later) is so worth it. A few options for at-home egg bites also allow customization (like egg whites with red pepper and cheddar or whole eggs with gruyère and bacon).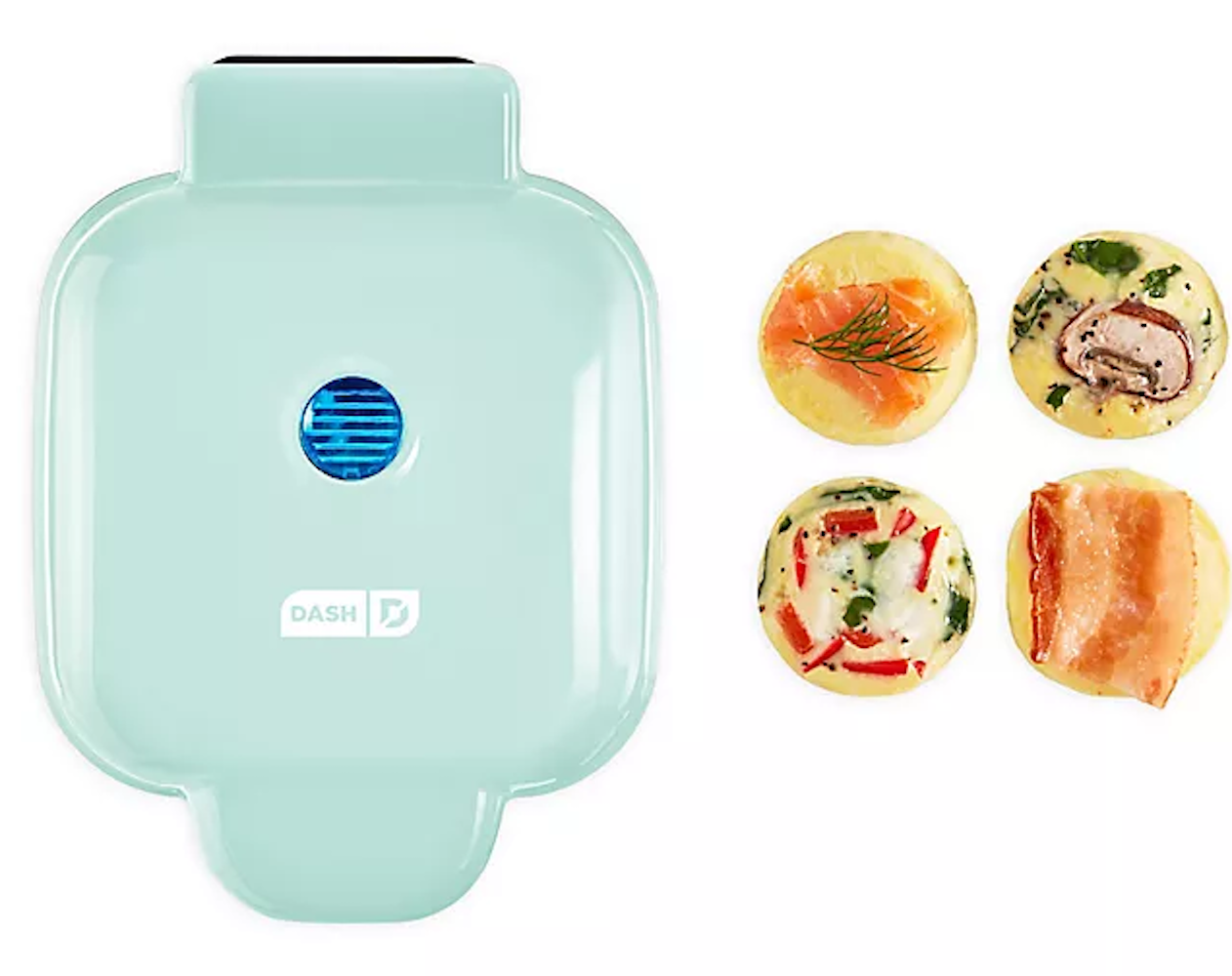 Dash is best known for its mini waffle maker, and it recently added this 4-cup egg bite maker to its line of appliances made for small spaces. $29.99 at Bed Bath & Beyond. As this is an in-demand item, be mindful of price spikes at other retailers.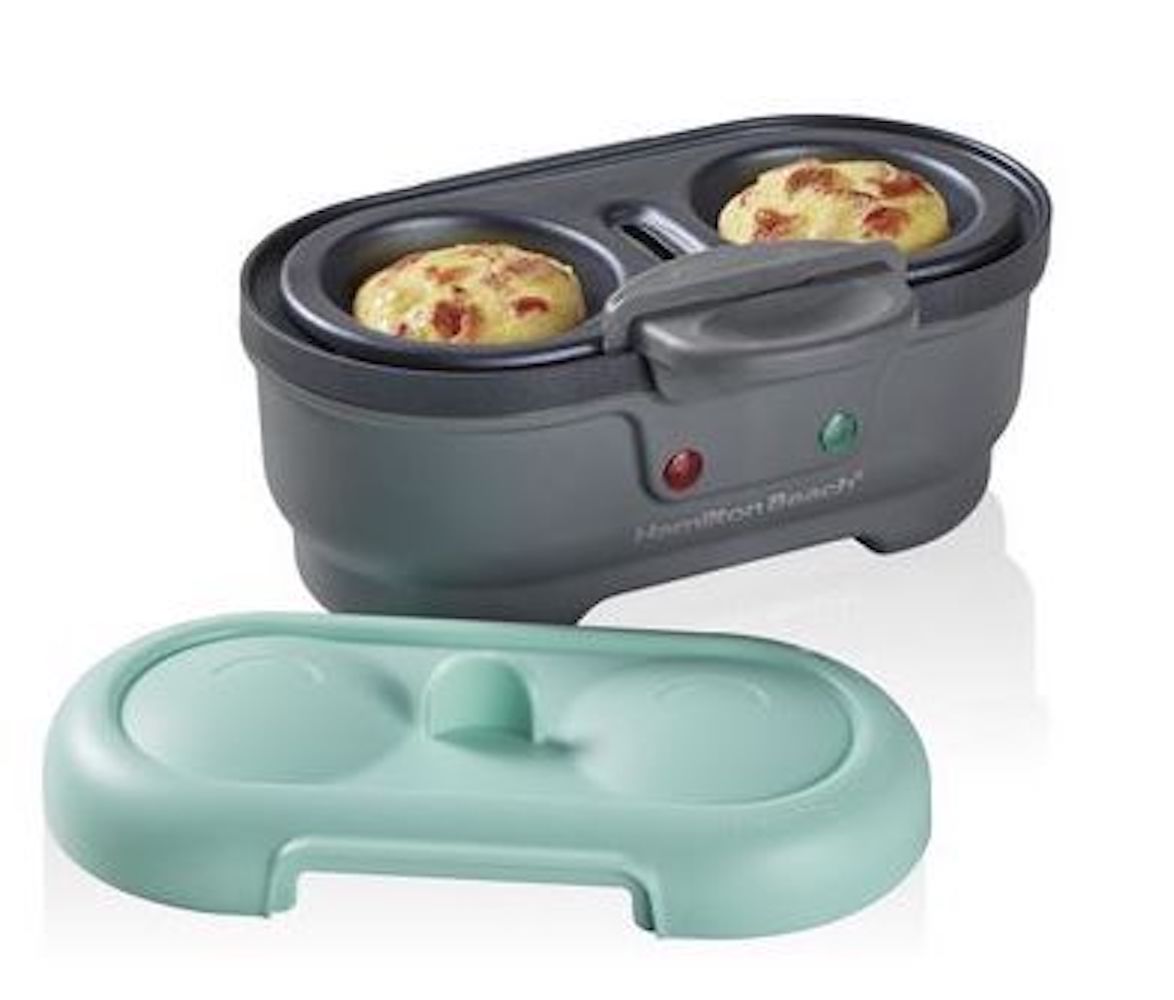 For a larger portion, Hamilton Beach's egg bites maker has two slots and is made from non-stick material and goes in the dishwasher. $30 at Walmart.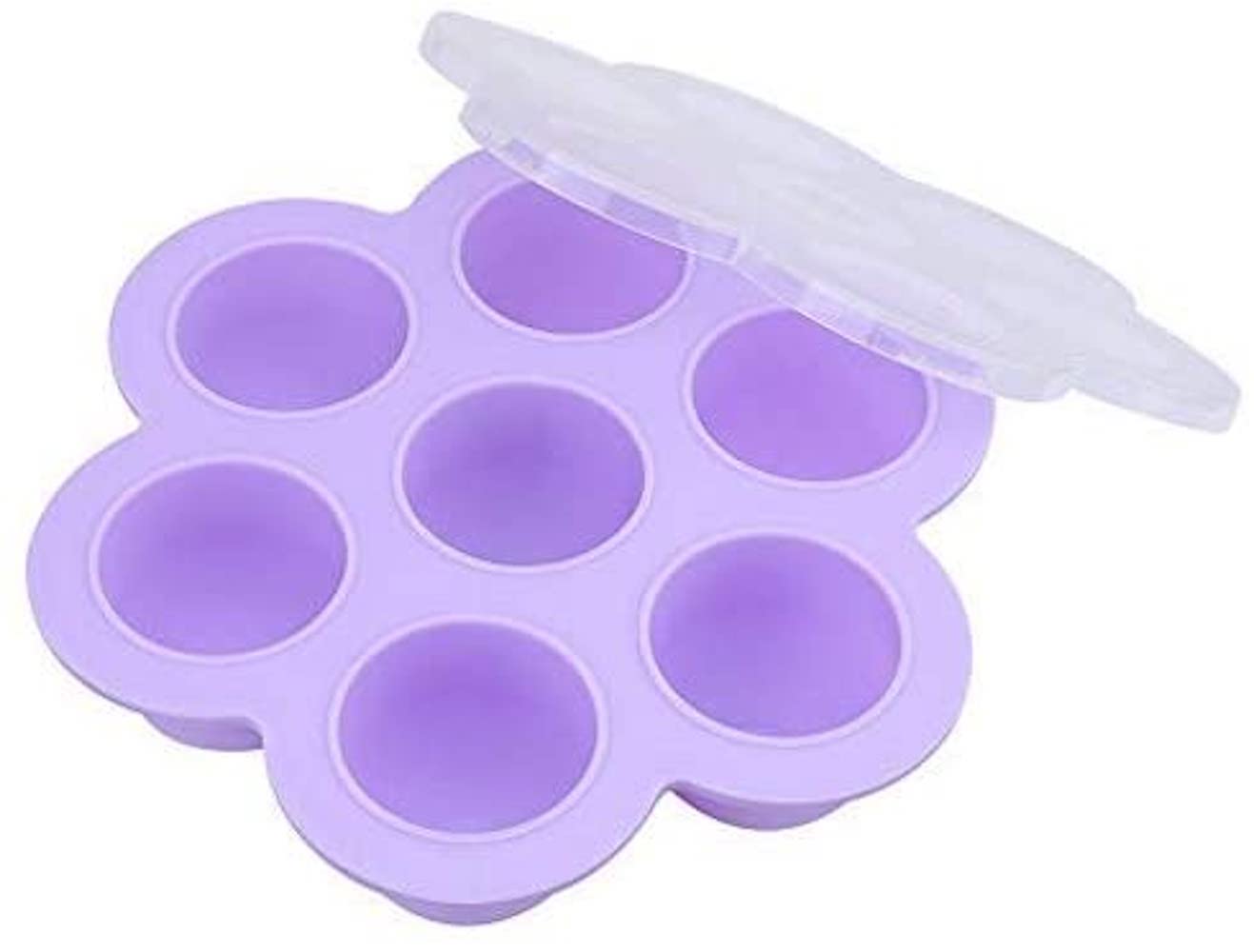 If an air fryer is part of the daily cooking rotation, this silicone egg maker is inexpensive, flexible and easy to wash. $15 at Amazon.
SMALL BUT MIGHTY ACCESSORIES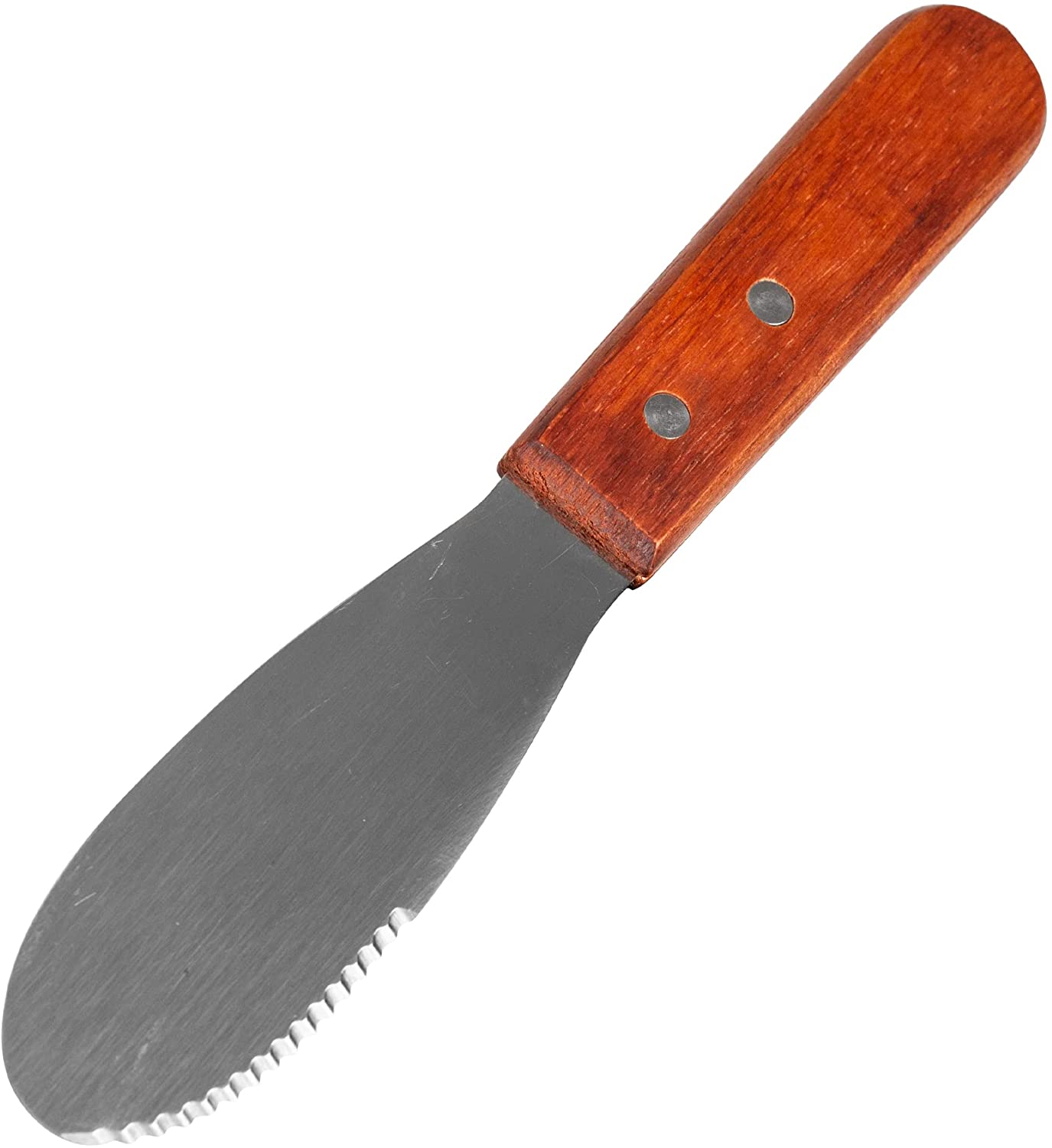 Serrated butter knives can shear ribbons out of cold, hard butter and are just sharp enough to slice an apple, bread, cakes and pies. (Heated butter knives are the next step up, but available in Canada quite yet.) $12 at Amazon.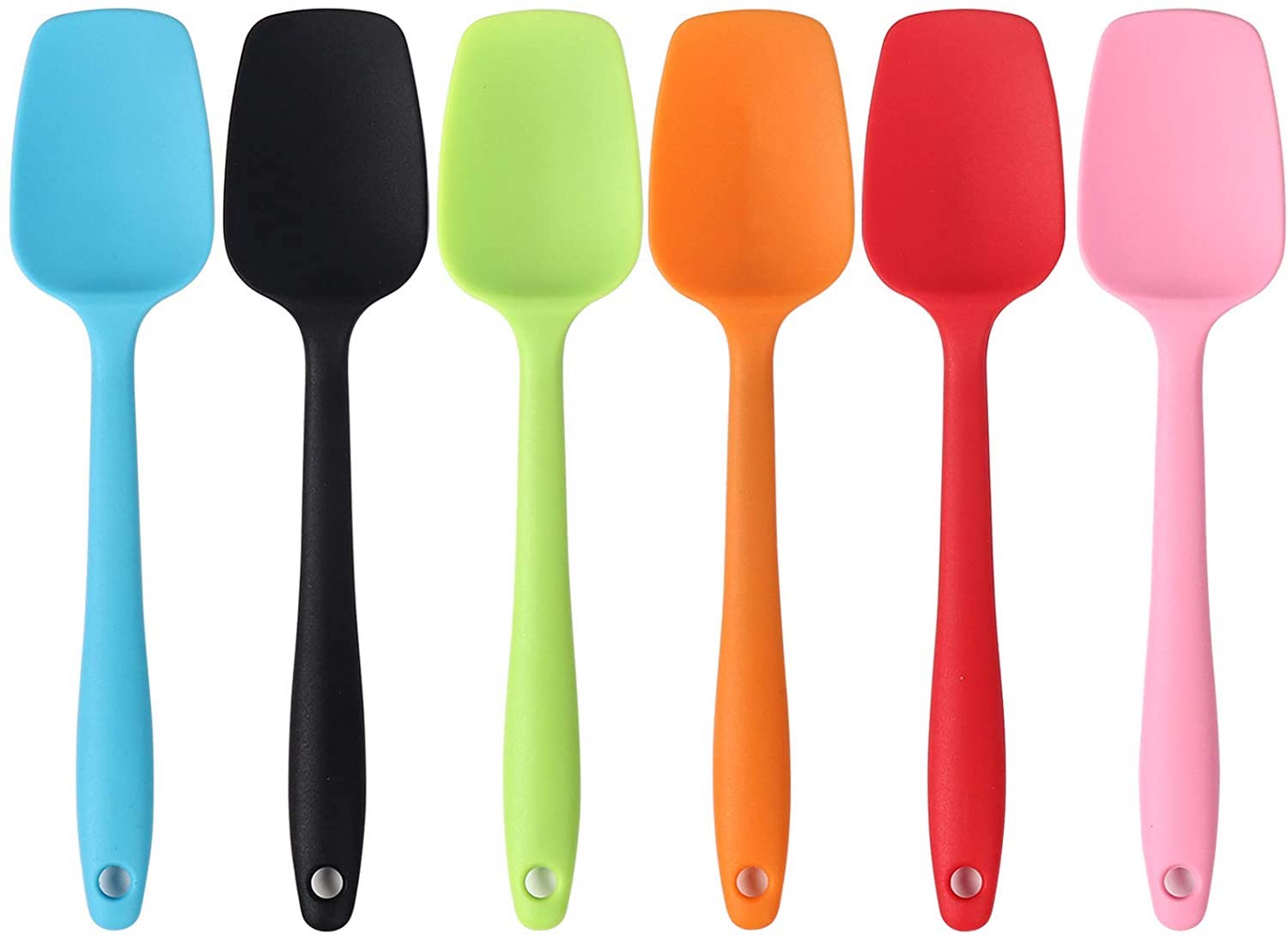 Mini silicone spatulas are a standard tool in baking for precision work like icing a cake and are also extremely useful for cooking because the material can withstand high temperatures. Silicone is a non-scratching material (great for non-stick and all-clad pans), non-porous (so it won't stain or crack), flexible and durable. For scrambling eggs right in the pot Gordon Ramsay-style, a silicone spatula can't be beaten. $23 at Amazon.
STEAMING AND BLANCHING BASKETS
A foldable stainless steel basket is great for veggies, fish, eggs and any meal prep that requires indirect heat. Add an inch or so of water to a pan, bring to boil, insert the steamer and food and put the lid on for a gentle and consistent steam.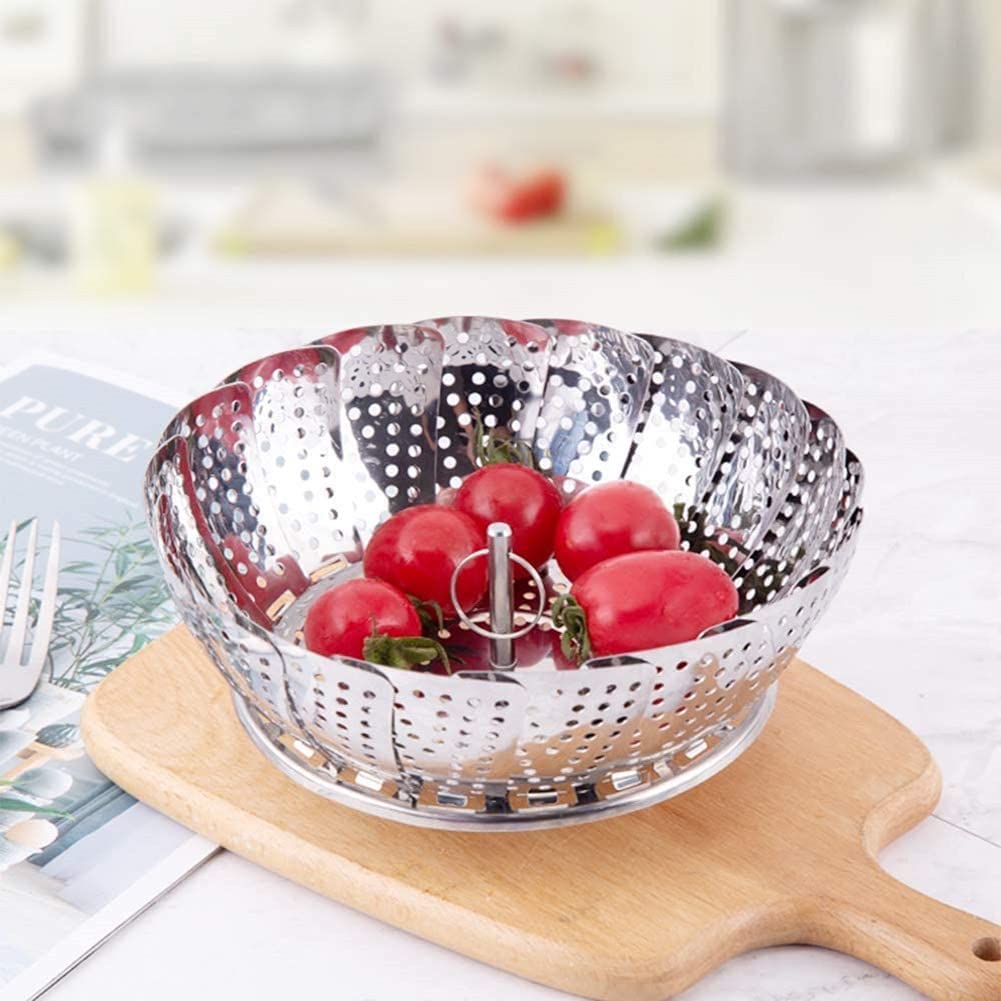 Stainless Steel Vegetable Steamer ($15.99) at Amazon.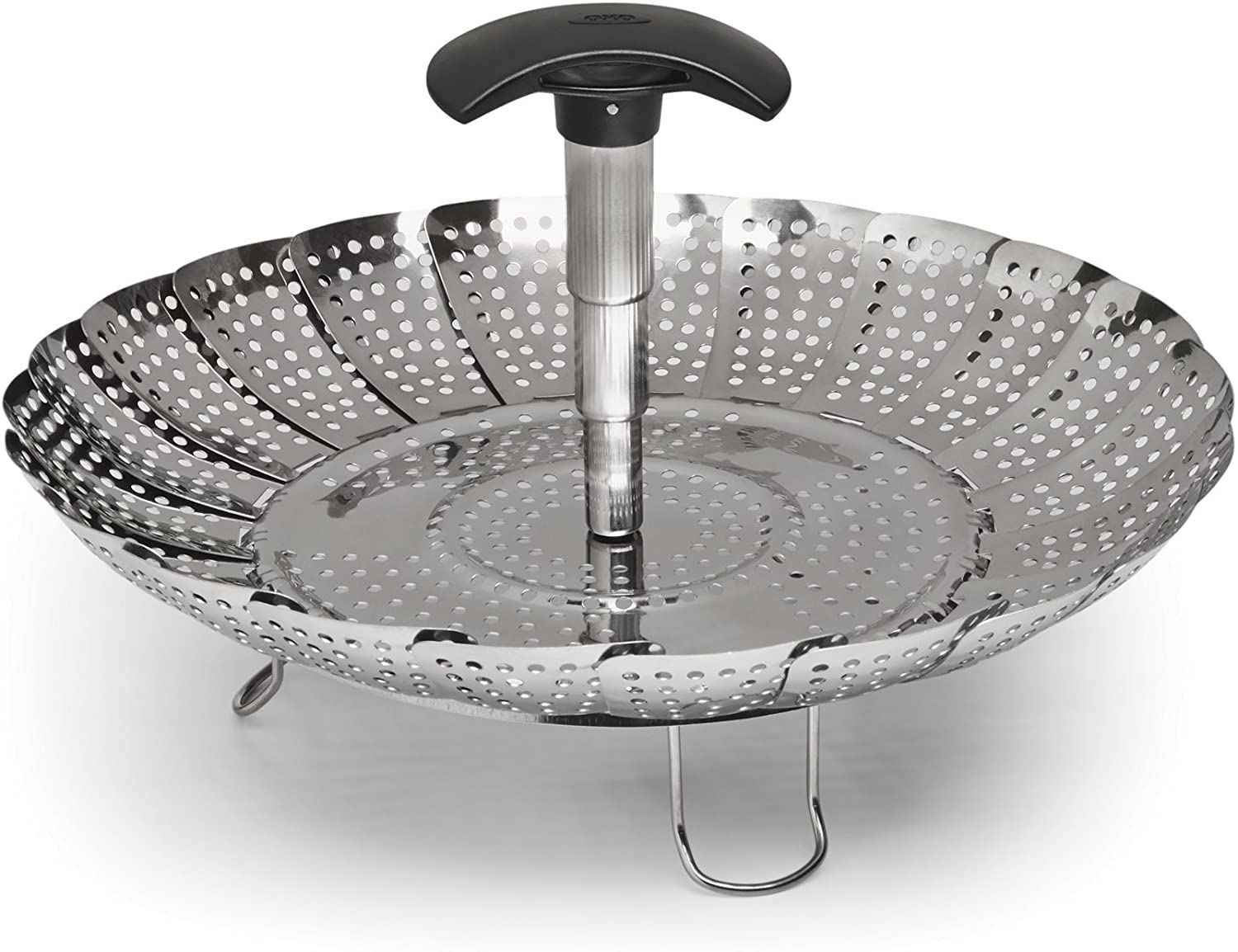 OXO Good Grips Stainless Steel Steamer ($30) at Amazon.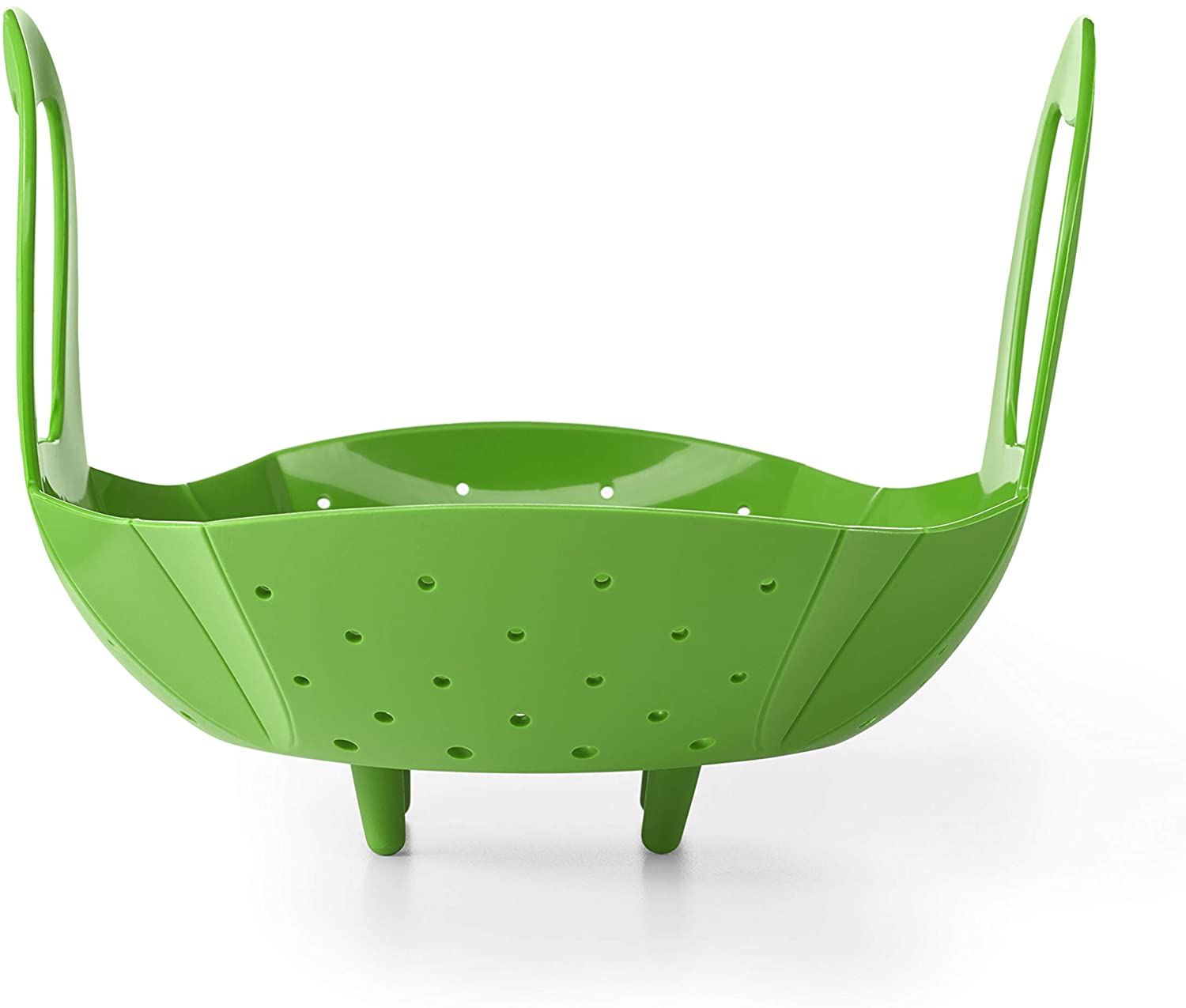 OXO rubber fold-able basket with handles ($25.52) at Amazon.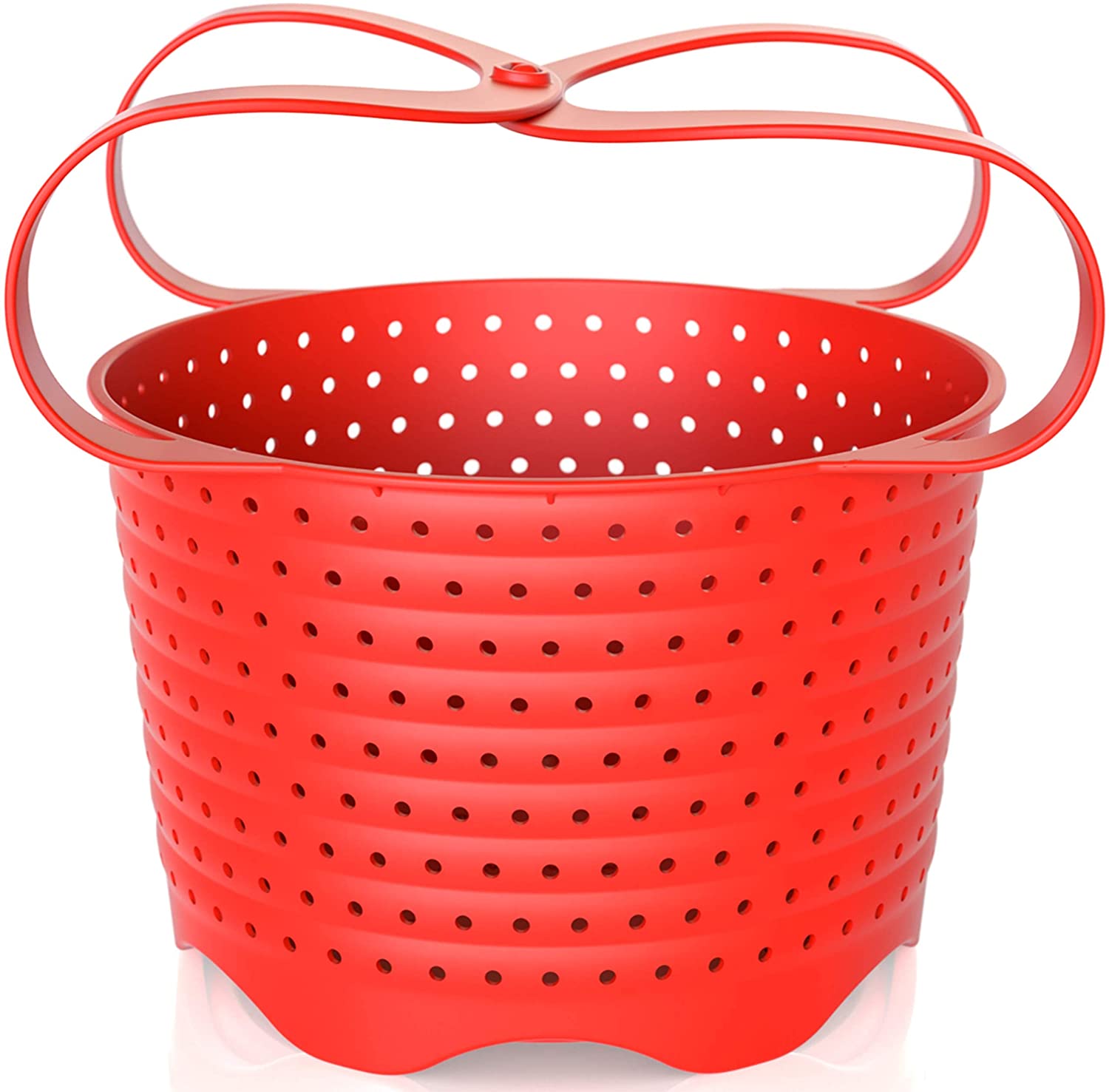 This blanching basket is made for pressure cookers (like an Instant Pot) and for great ideas on when and how to use the steam function, The Kitchn has a how-to guide. $33 at Amazon.
CREATING THE PERFECT PATTY AT HOME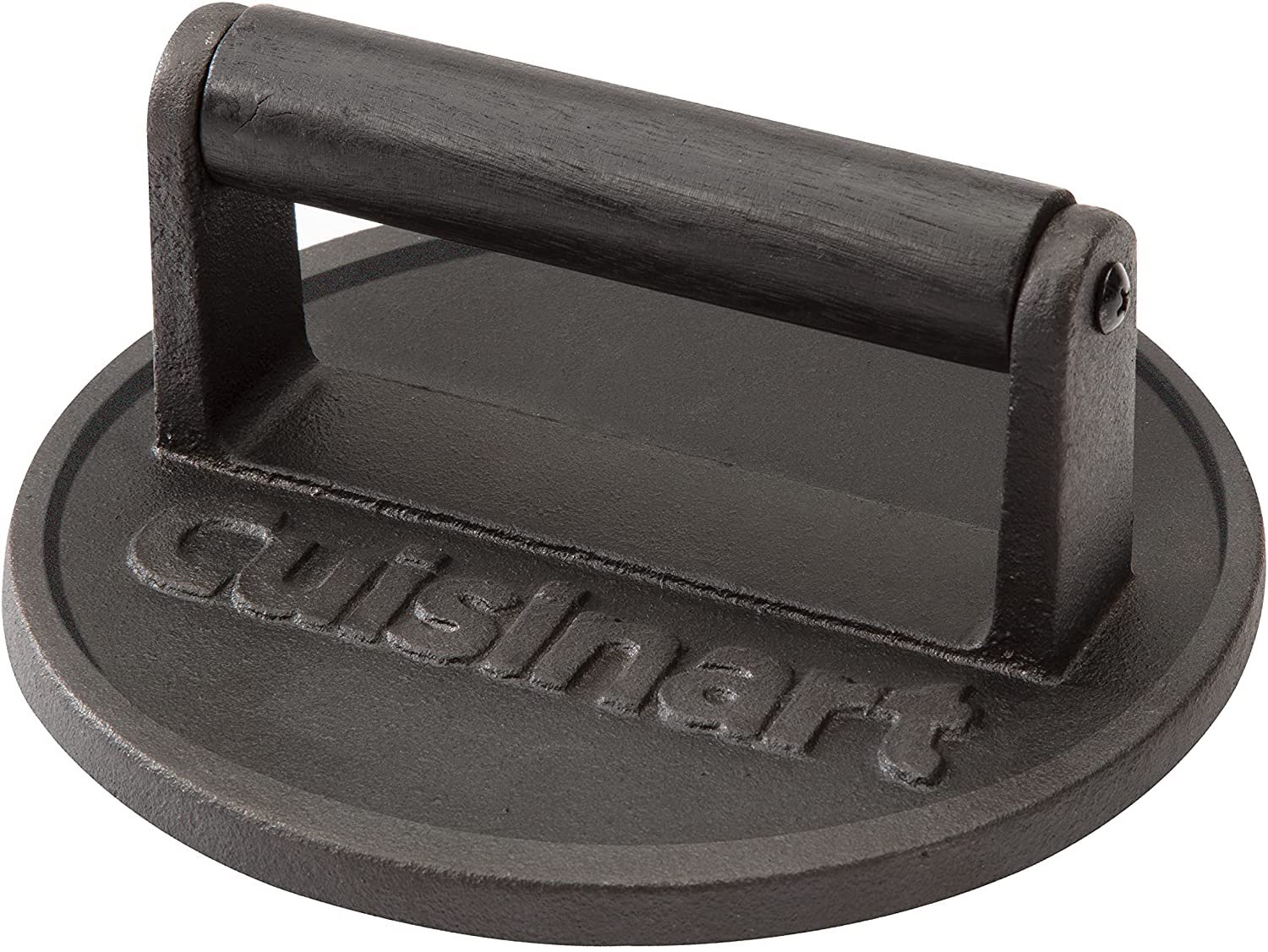 Smash burgers are thin, juicy and browned on the outside. Making this burger at home doesn't require a BBQ but instead a super-hot flat surface (like a griddle, all clad or cast iron pan). Searing seals the juices, and a weighty press like this one ensures the burger stays flat and doesn't curl up on the edges. Cuisinart Smashed Burger Press ($24.04) at Amazon.
TOASTER POCKETS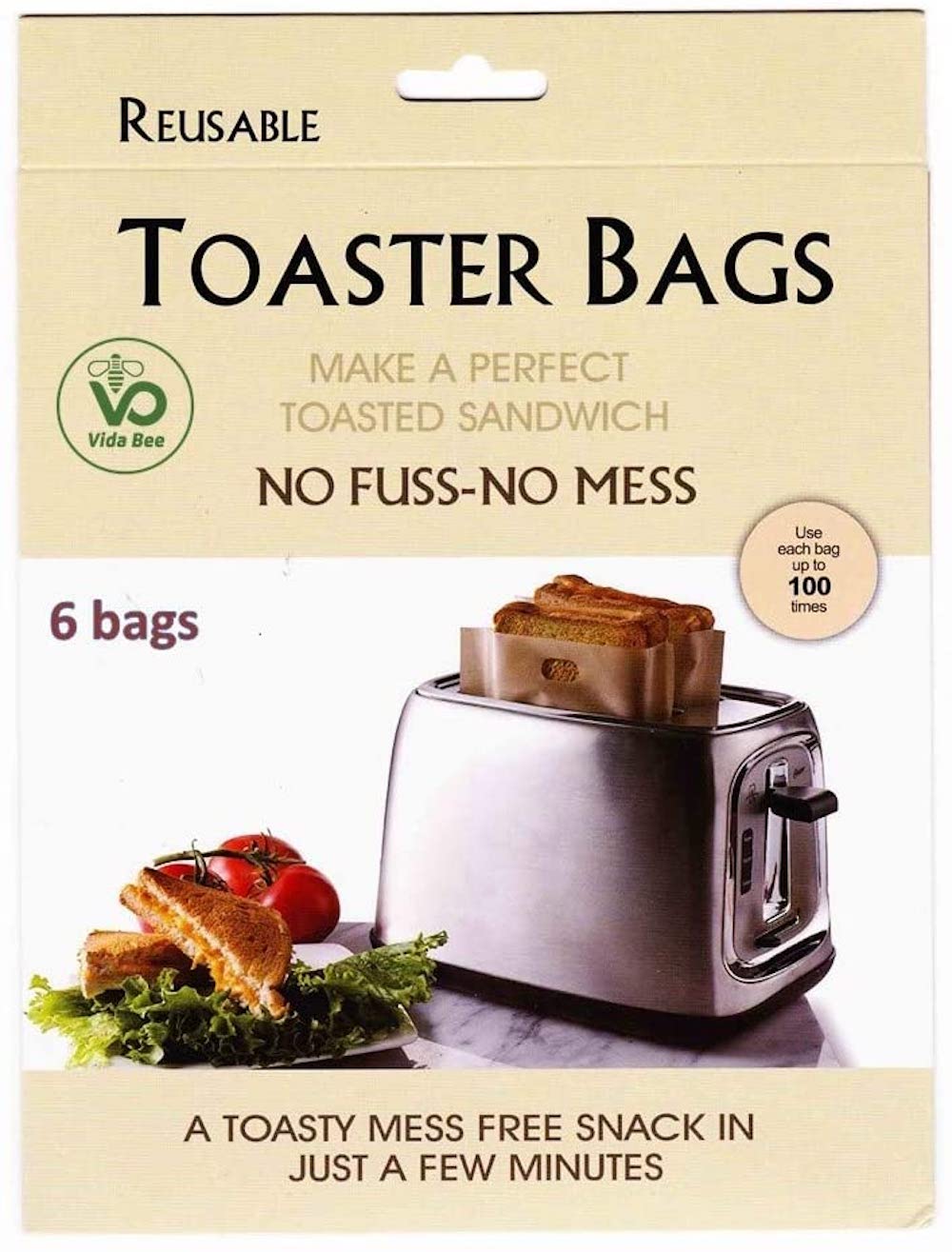 These reusable toaster bags are great for making cheese sandwiches in a toaster, warming food up in the microwave and "cooking" frozen pizzas, hash browns, garlic bread and bagels. Even though the bags are a bit gimmicky, a set comes in handy for a busy kitchen and is an excellent way for kids to learn to make their own "grilled" cheeses without turning on the stove. $13.99 at Amazon.
GARLIC (NOT PRESSED)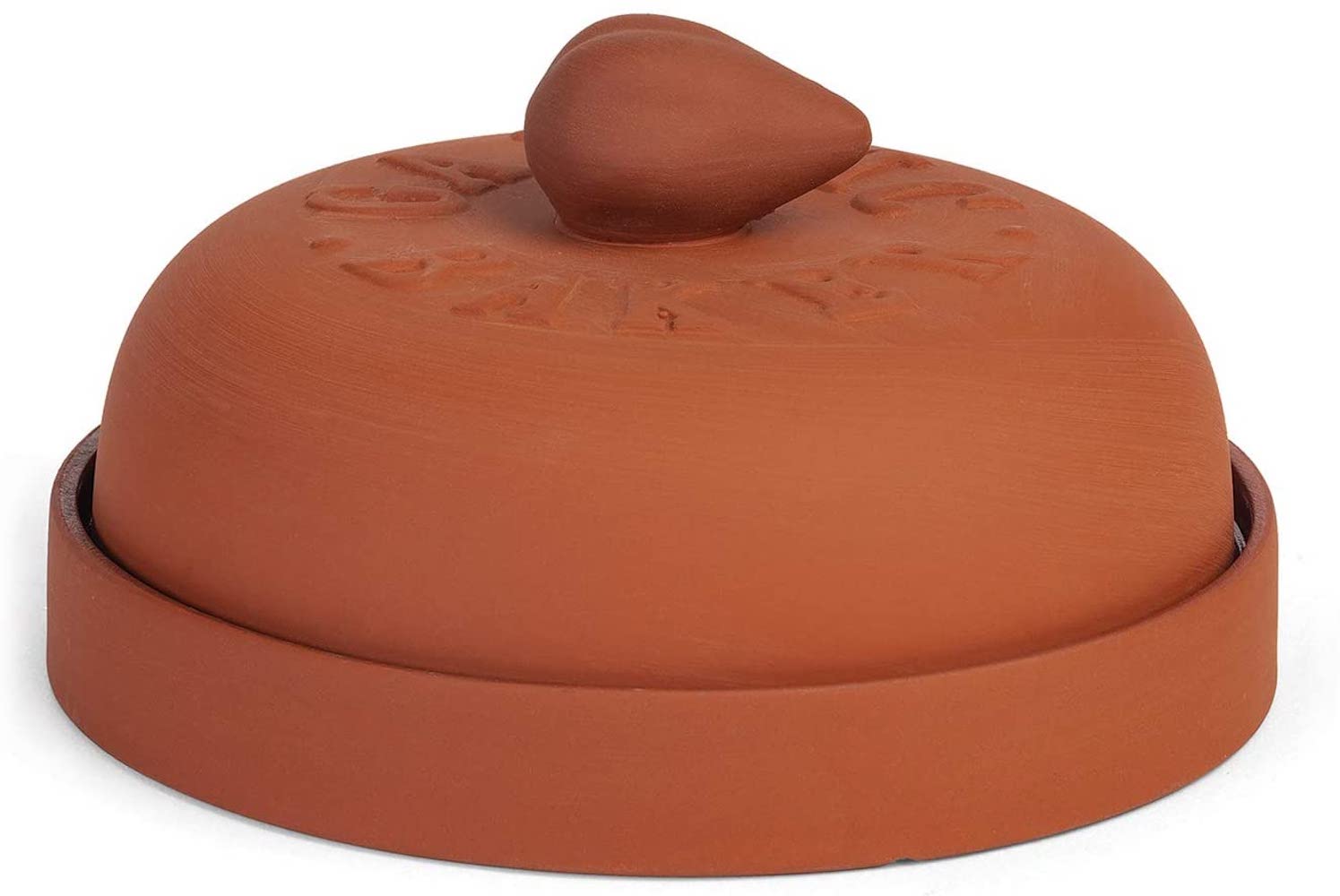 Roasting garlic (in the skin) mellows the bite and turns it into caramelized goodness. It can be spread onto bread, added to mashed potatoes, mixed with mayo, or top a steamed veggie dish. It is super tasty and requires slow-roasting; this lidded terracotta garlic baker holds around several bulbs and works in an oven (low and slow) or the microwave. $25.99 at Amazon.