It's been a long time since Canadians have welcomed a large group into their homes for a meal, so stressing out a little over supplies is totally understandable.
Whether it's a relaxing meal with family or a slightly chaotic dinner party with a never-ending guest list, here's how to set up a tablescape for fall, from glowing gourds to shatterproof champagne glasses.
SET THE TABLE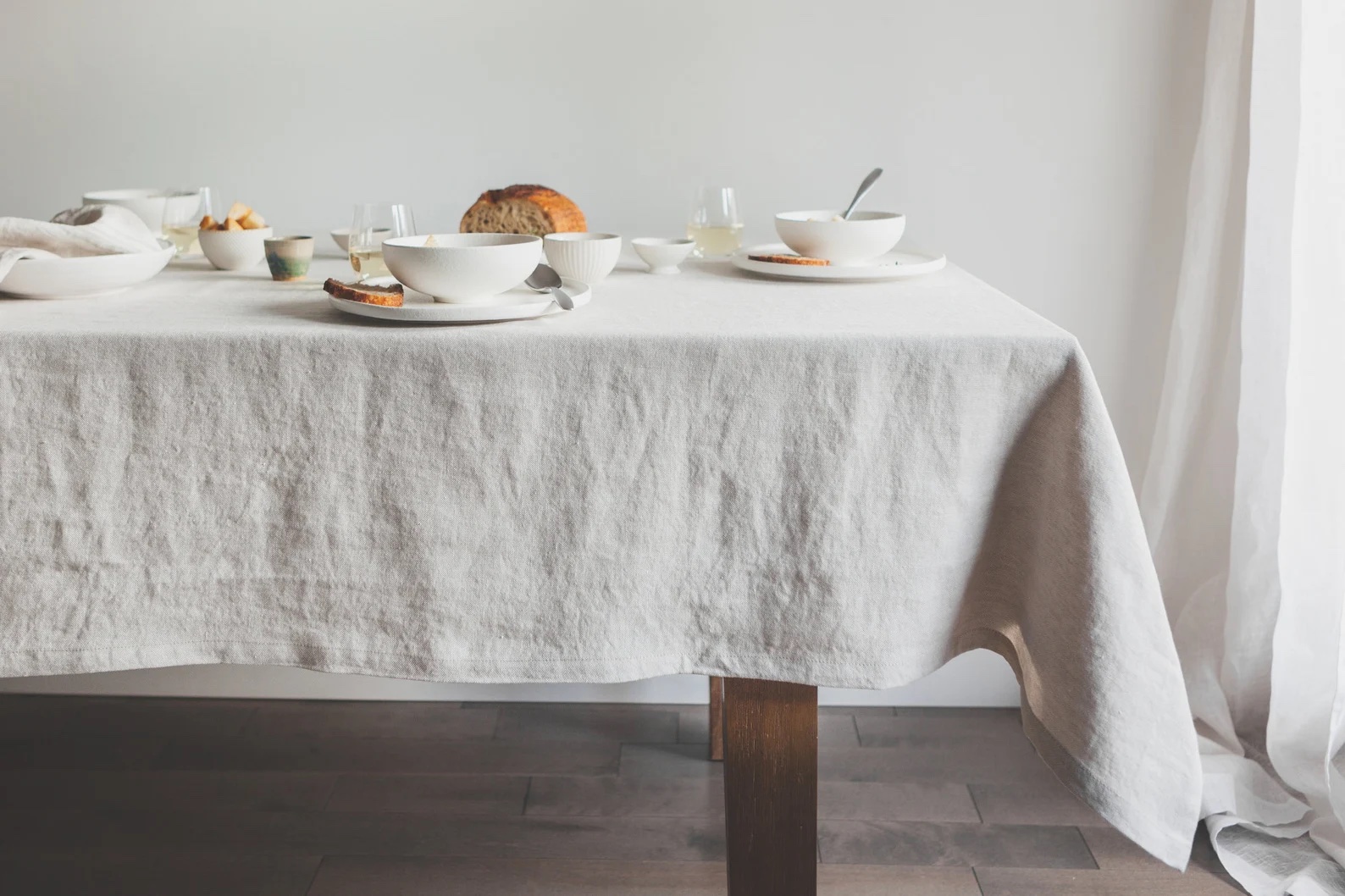 An elegant linen tablecloth lasts forever if cared for properly (wash in cold water, do not tumble dry). These Canadian-made tablecloths are simple and elegant — reviewers rave about the quality of the material and care put into the workmanship. Choose form nine different colours and sizes (we're partial to solid beige, which is suitable for any season and ideal for layering).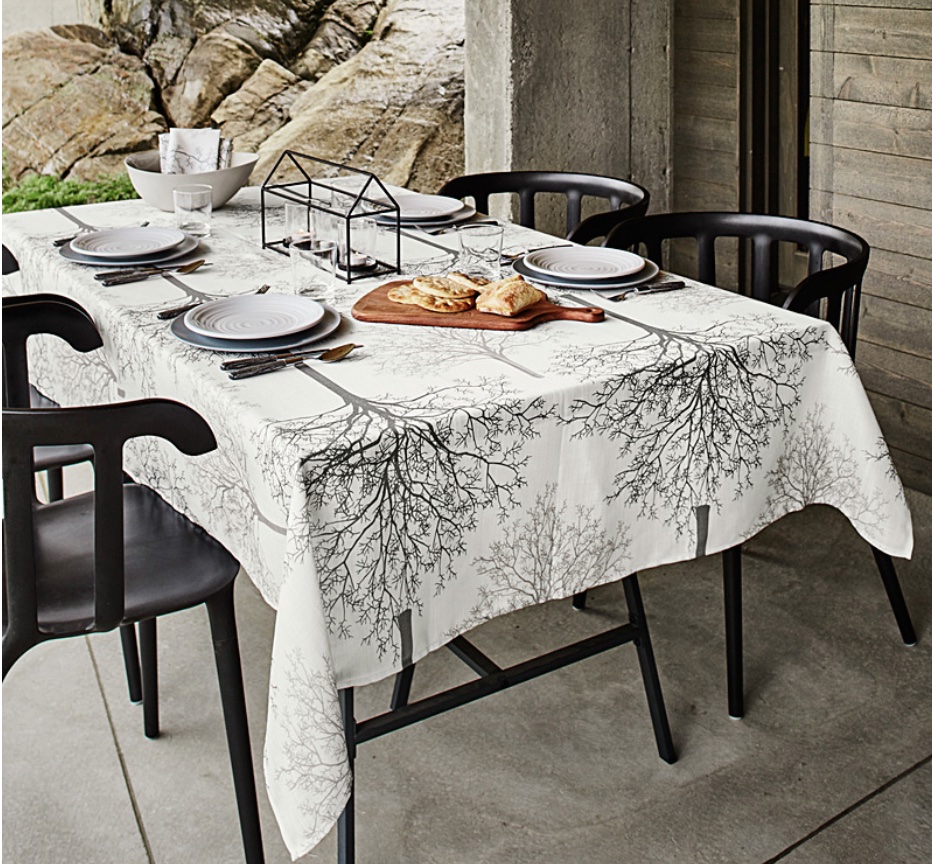 For something with a specific seasonal landcape, this delicate tree-print tablecloth comes in eight different sizes. It feels like fall, but is still modern without leaning into a typical pumpkin or leaf print.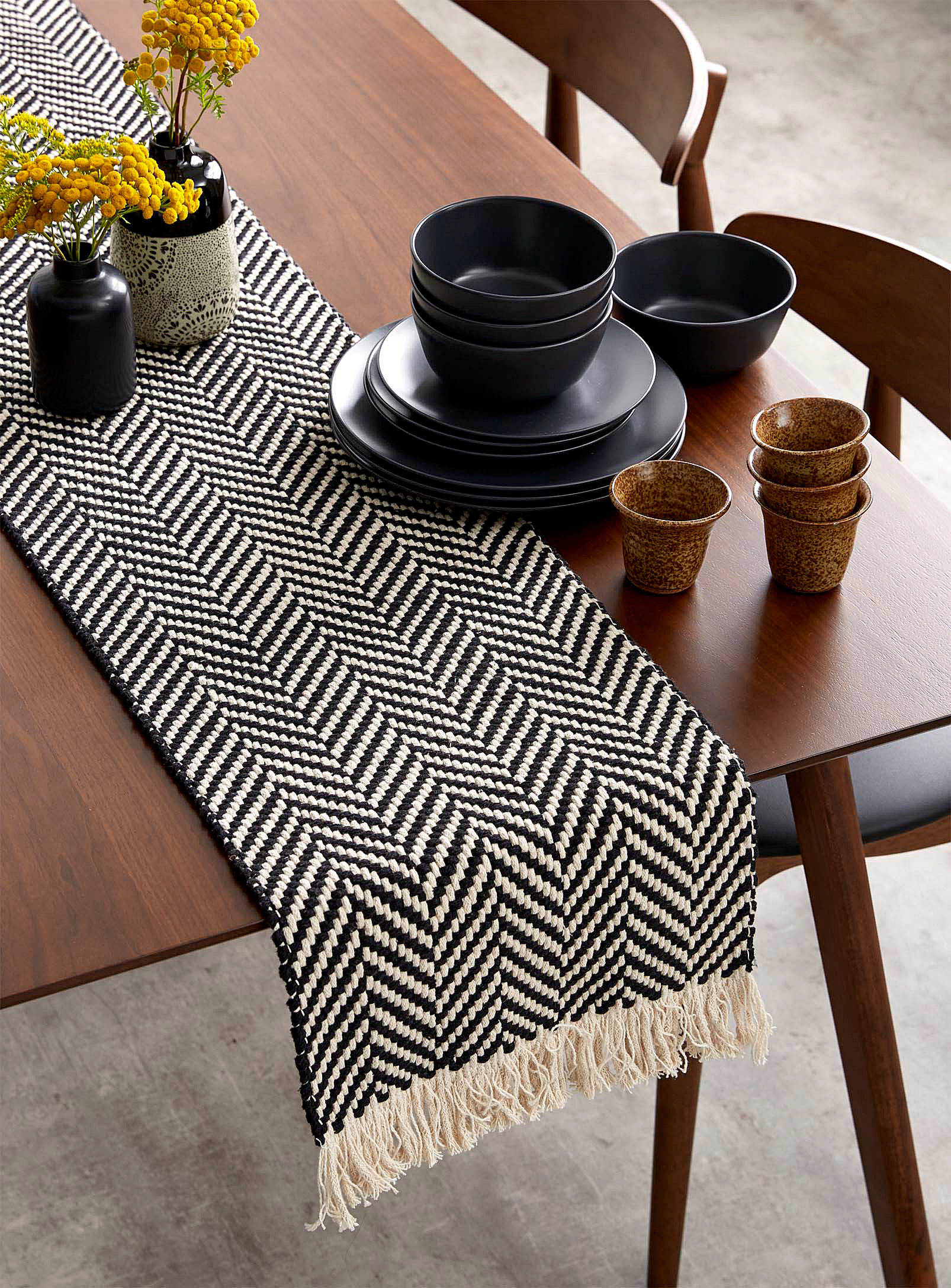 Layering different fabrics (tablecloths and table runners) creates an eclectic, homey vibe. To achieve the look, steer toward patterns (pictured), layering linens in different shades, and contrasting textures (like this jacquard runner).
The right set of dinner plates should be versatile enough for a weekday and intimate dinner party that will later be posted on Instagram. These mint-coloured glazed terracotta plates (four place settings) from L.A.-based line Gibson can be used every day.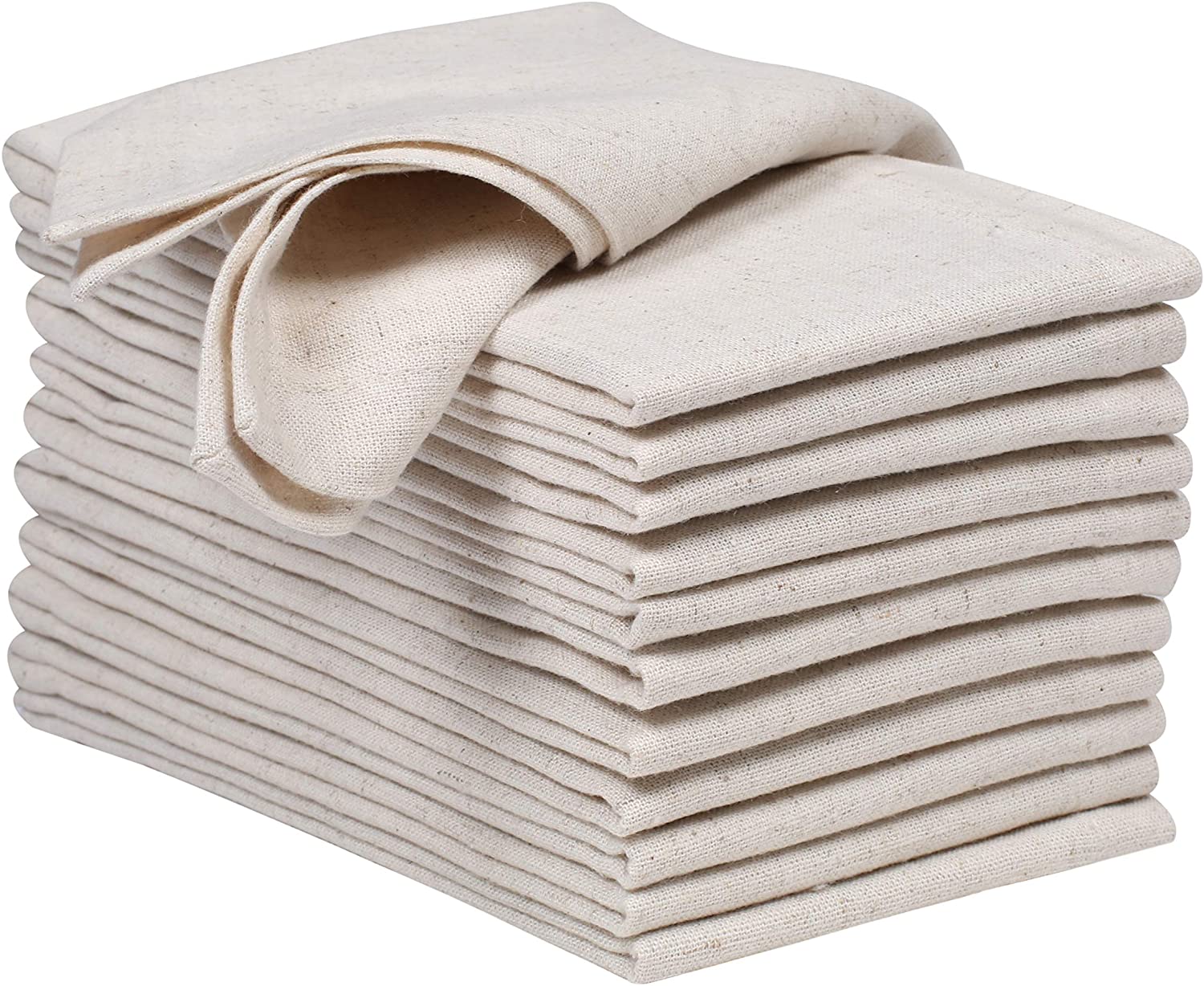 Cloth napkins can get pricey, so it's important to find a set that can be used year-round for every dinner party and not just a one-off for a holiday. This two-pack of fringed linen napkins from H&M matches nearly any style of decor, while these 100% cotton napkins are available in a 12-pack and soften with every wash.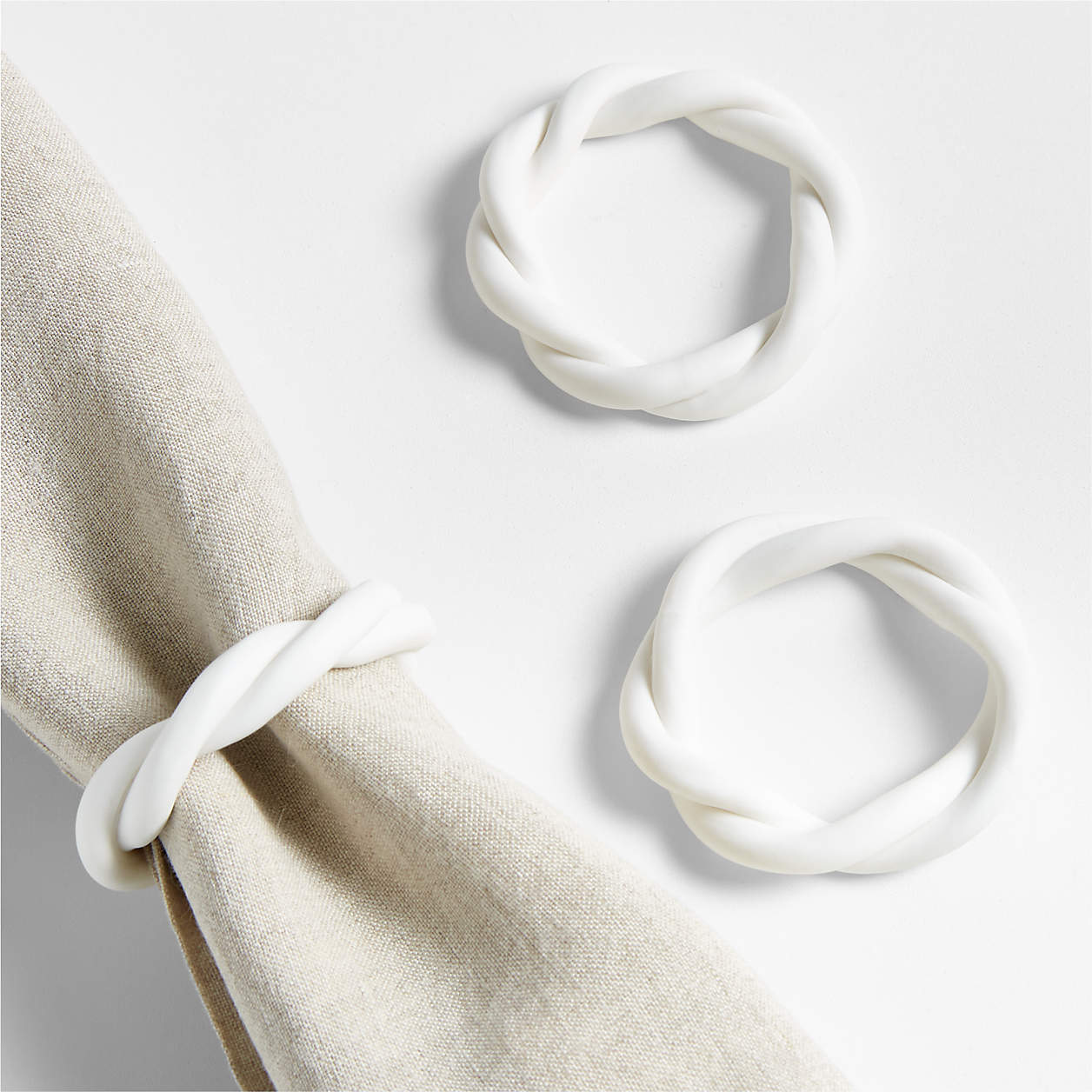 Don't forget the napkin rings and place-setting cards. These modern white woven rings from Crate & Barrel (pictured) pair well with textured, foldable cards that can be used for place seating and to label the food at a buffet table. For a more rustic table, these rattan napkin rings would work well.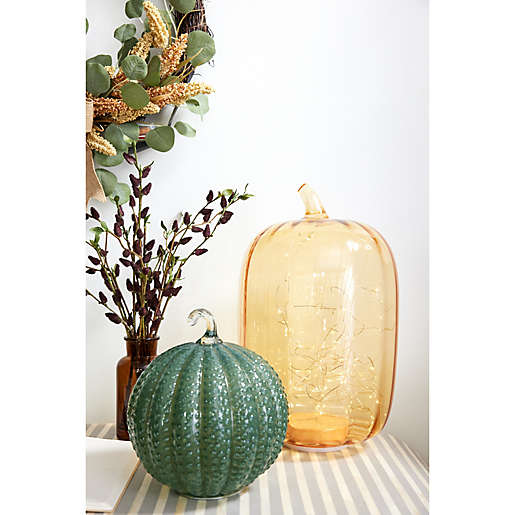 All this tasteful layering makes it easier to load up on gourds. Mix these glass LED pumpkins (in green, black and orange) with a few mini fresh ones for a centrepiece or mantle.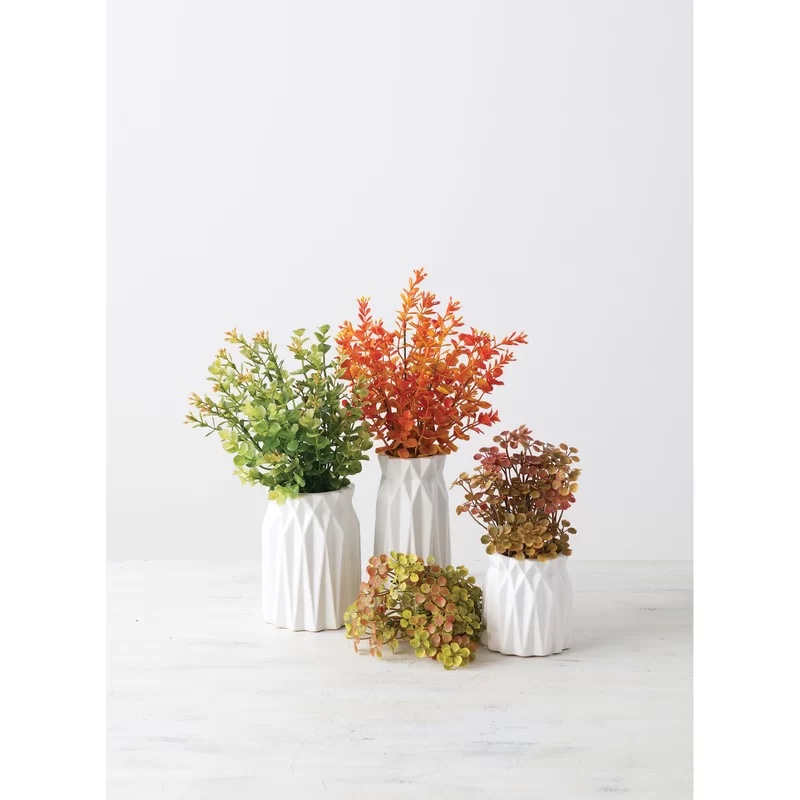 To fill up a larger space, mix in a set of white vases with the candles, like this modern origami-influenced set that can be displayed year-round.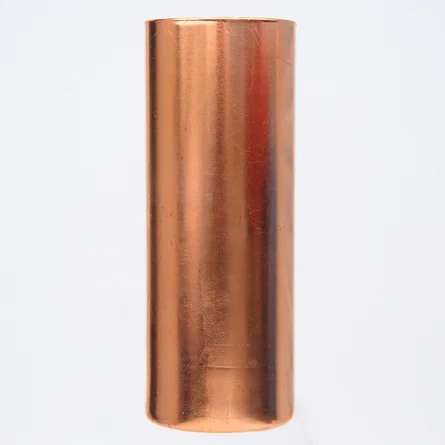 For a bolder option, fill this copper vase with a fresh bouquet for a no-fuss centrepiece.
SET THE AMBIANCE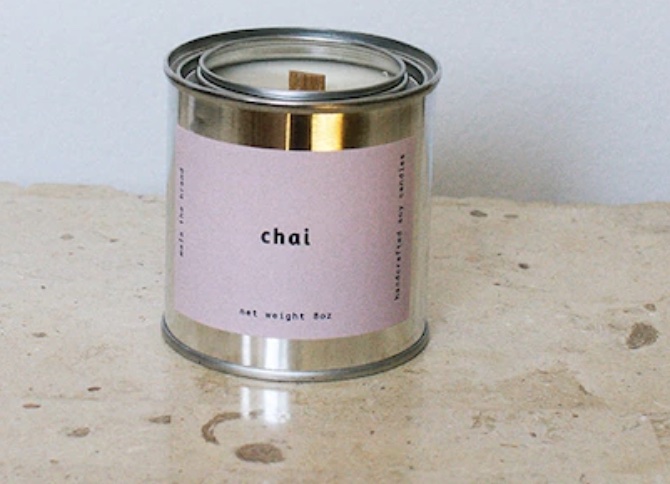 Mala The Brand is a line of high-quality, hand-poured soy candles made in Vancouver. About a half hour before the guests are set to arrive, light a Chai or Fireside candle for a warm welcome. (These also make an amazing hostess gift.)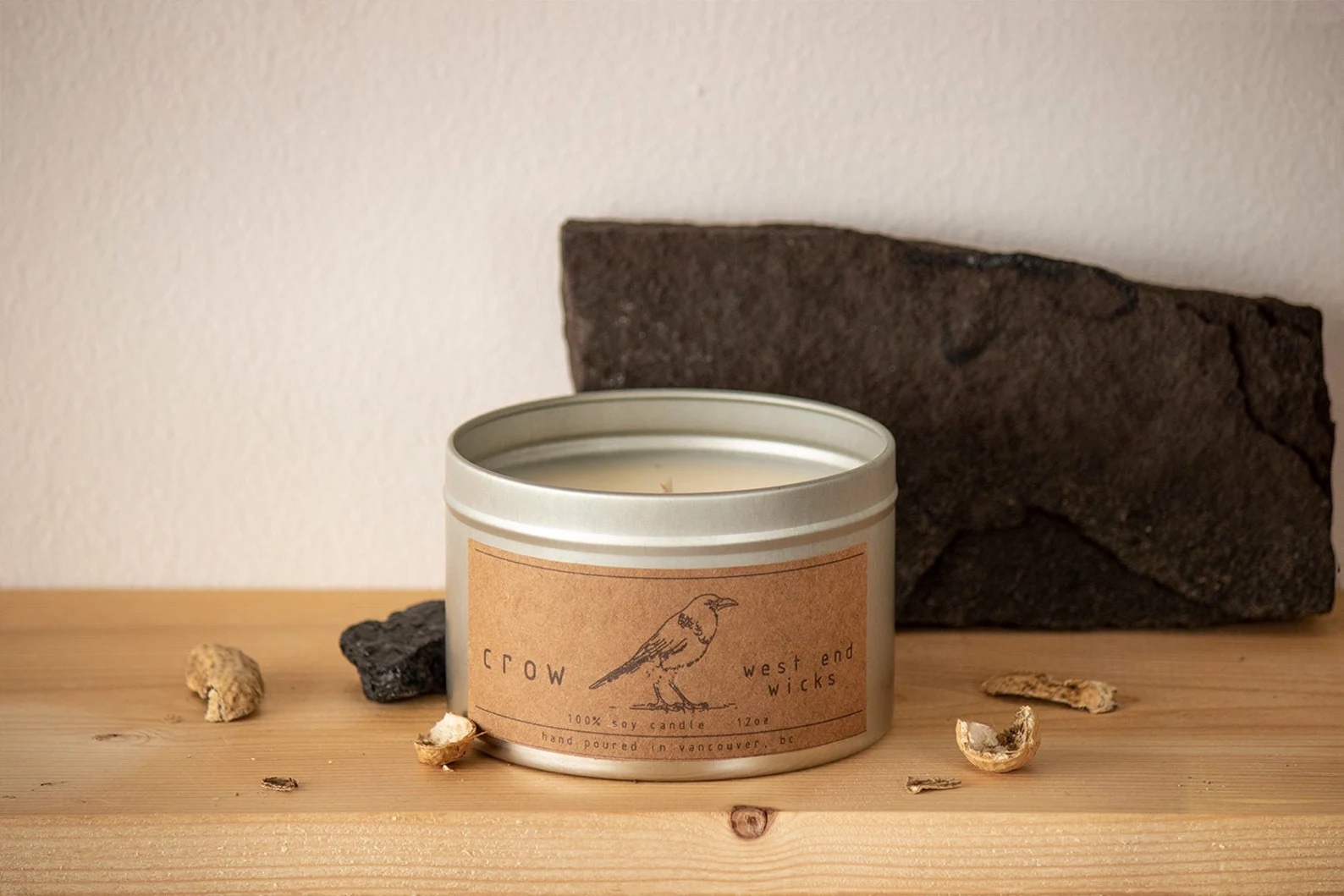 You won't find basic vanilla on the West End Wicks roster. Instead, these pretty candles are named after birds, like the Crow (described as "sweet smell after rain with the hearty warmth of hefeweizen beer and a dash of cinnamon emulates"). Nothing basic about that.
SET UP FOR A LARGE GROUP
If there's a whole mess of people expected to be eating and drinking all day, make hosting a touch easier with a few simple adjustments.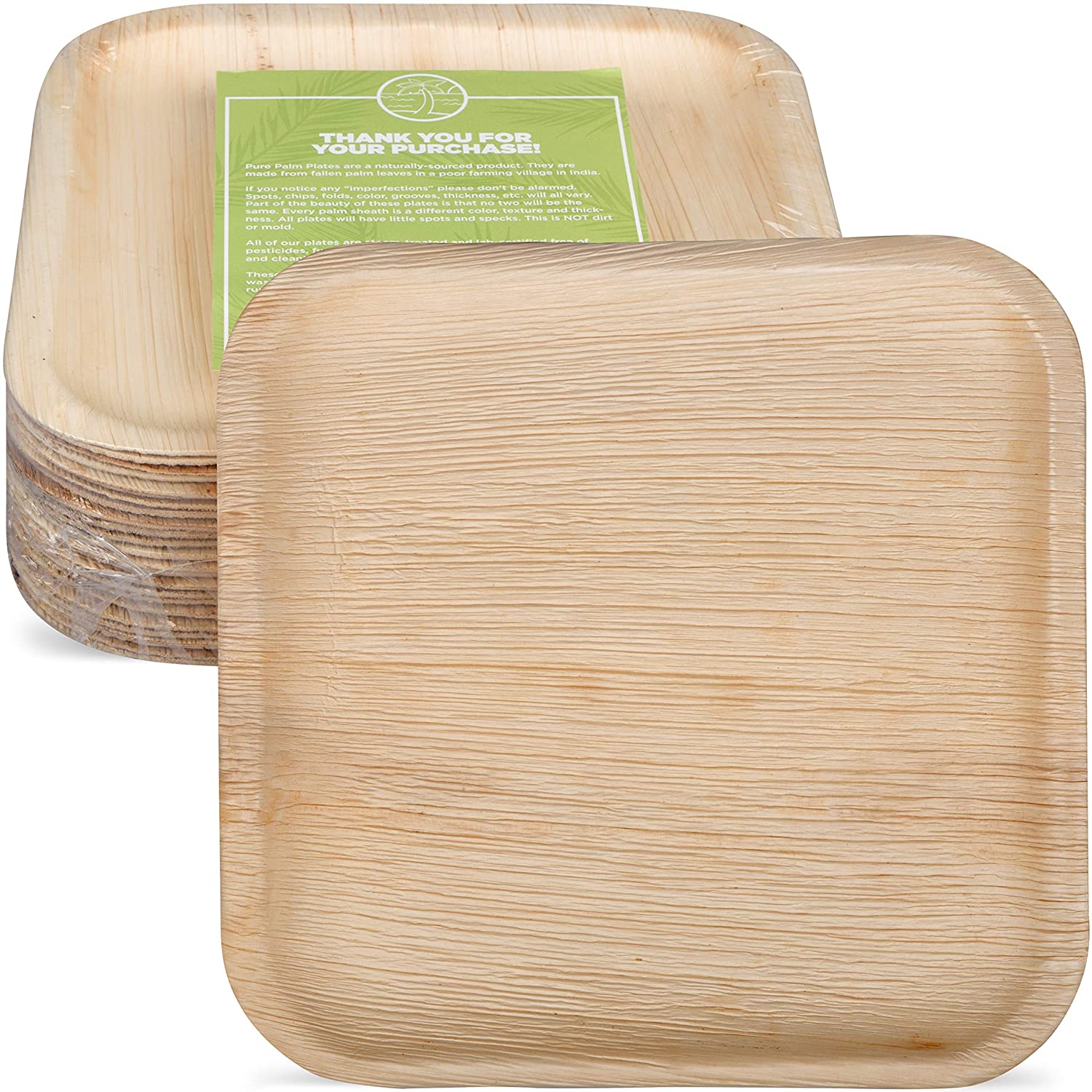 Paper napkins: not as sophisticated as cloth, but just as effective. Go for a soft choice and display them in this art deco IKEA holder (that's under $10).
Pure Palm Leaf Plates are sturdy, 100% biodegradable and microwave- and oven-safe (up to a certain temperature). Unlike paper plates, these can withstand a serving of gravy and not get soggy. Do note that they are made from a natural material, so the colour and pattern slightly vary (some are darker and have more of a grainy look, like wood bark).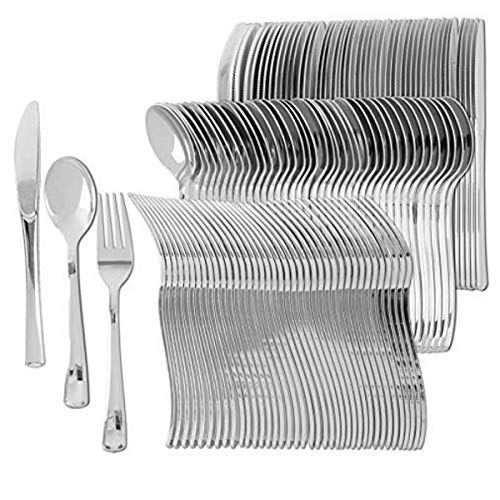 Most cutlery sets come in sets for eight to 12 people, which is sometimes not enough for a big dinner party (especially when factoring in appetizers and desserts). This 320-piece disposable set of silver cutlery gets high praise from users for strength, weight and comparability to real cutlery. Single-use plastic is not ideal, but it can be washed and reused. (We chose silver over gold because users note that sometimes the gold silverware is tarnished with black markings.)
SET UP THE BAR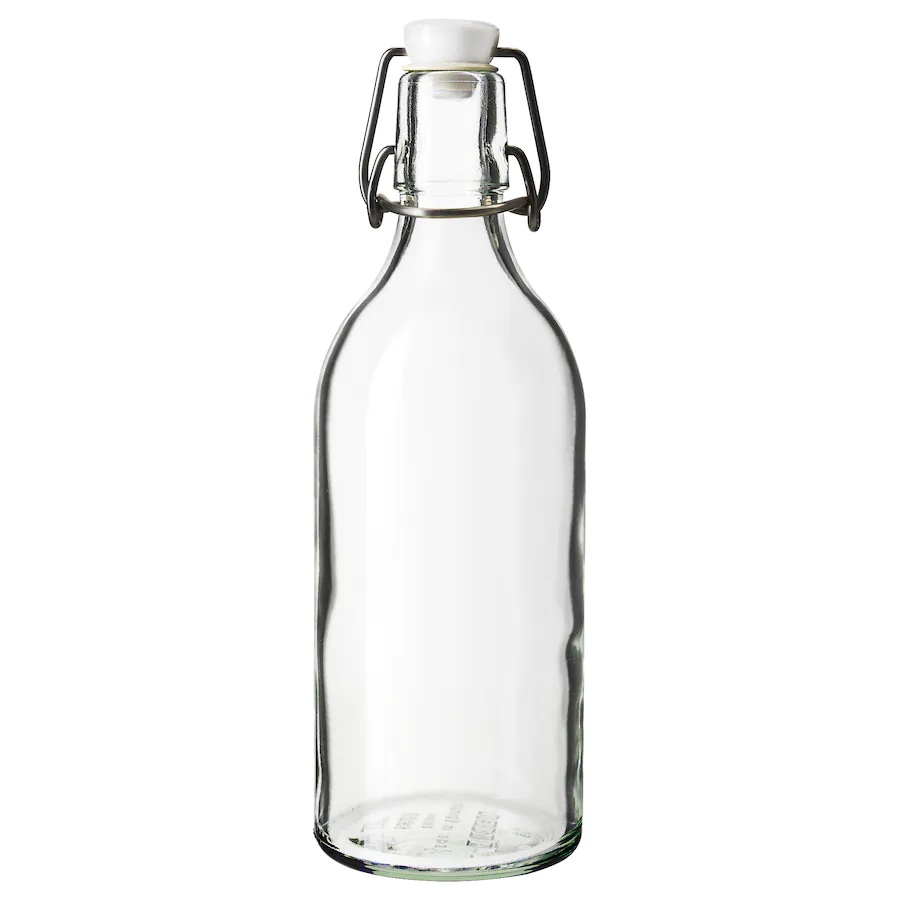 Skip the plastic and go for glass water bottles — not only are they much more elegant, but they're also more eco-conscious.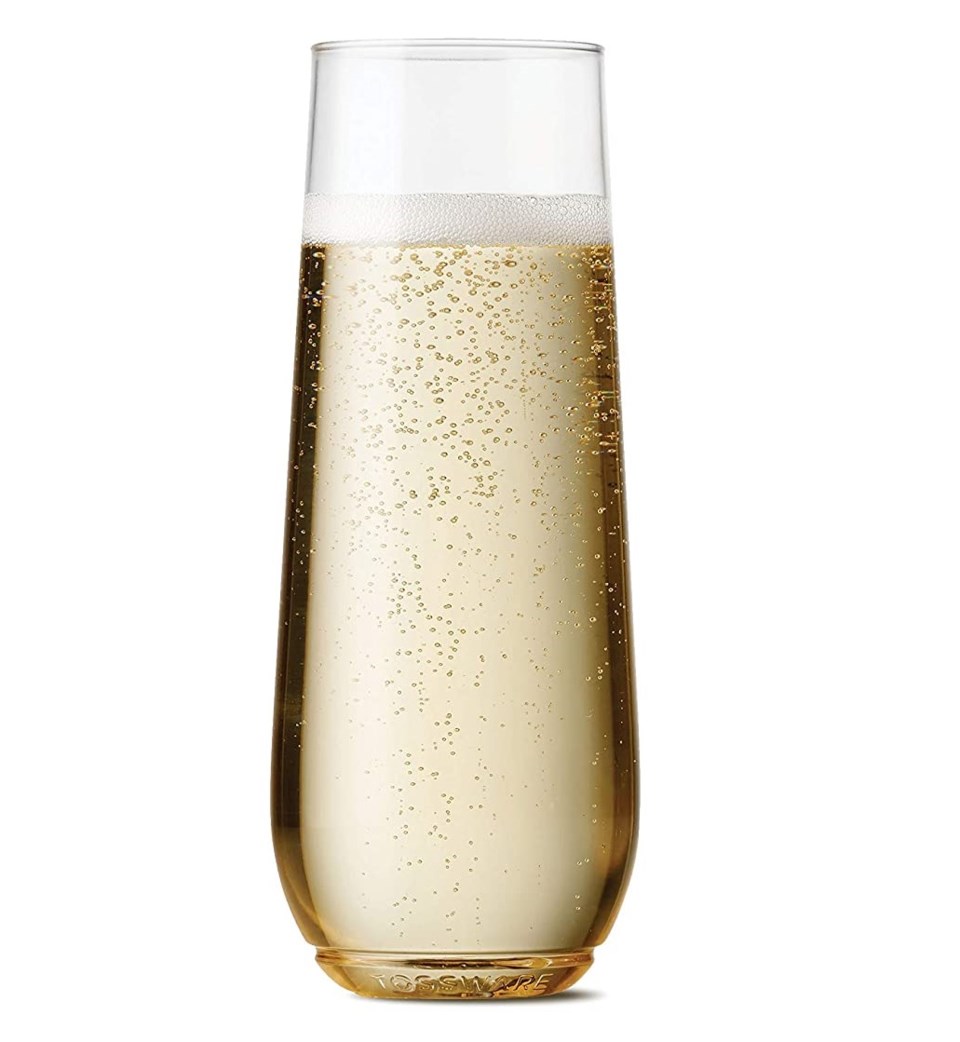 Drinking glasses are a little tricky; oftentimes, it's not a straight one-guest-to-one-glass ratio (especially if people are drinking wine, champagne, water, mixed drinks, etc.). These Tossware glasses are stackable and shatterproof (even when dropped). Wash and reuse them or pop them in the recycling bin when done. They're available in a variety of sizes — even champagne flutes (pictured) and pint glasses.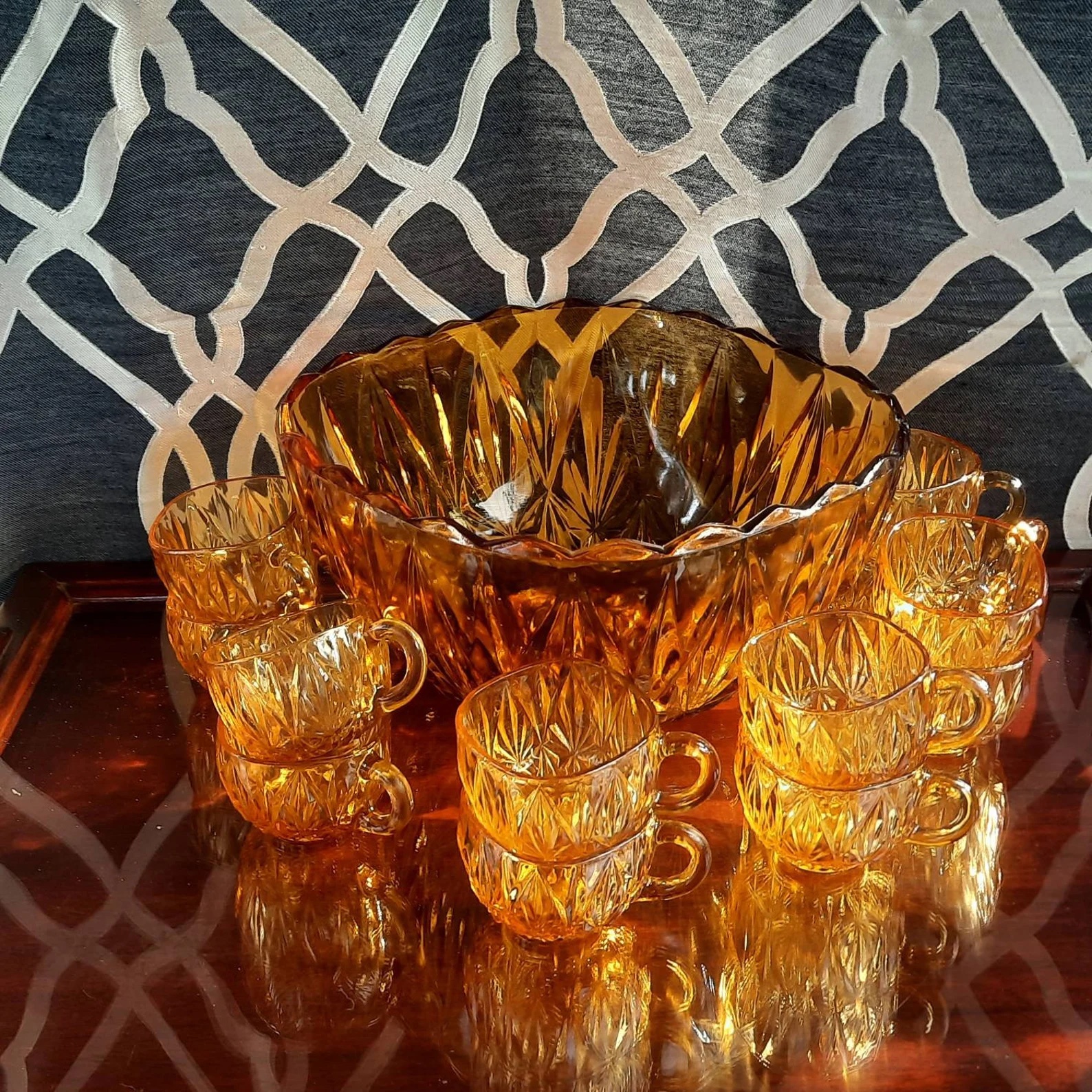 Add a dash of kitsch to the otherwise very elegant table with a classic 13-piece punchbowl set, like this one on Etsy. The amber goes perfectly with a fall motif and it's not old-fashioned, it's vintage. That also means there's only one available.