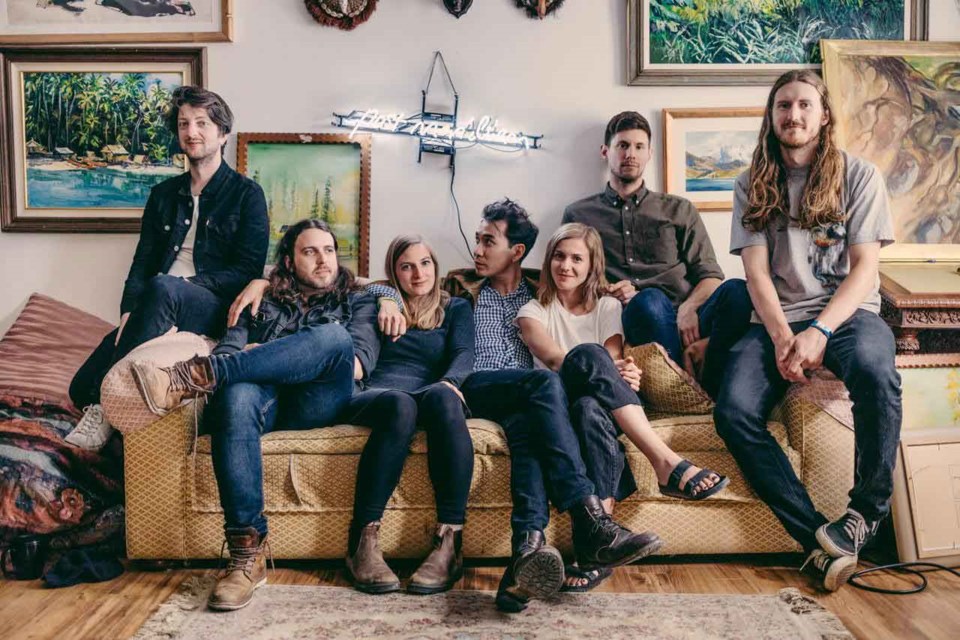 You may have heard that the beloved Arts On The Fly Festival has sadly been forced to cancel this weekend due to the raging fires in BC. To honour the hard work and dedication that the folks at AOF put into this year's festival, the Arts On The Fly Benefit Concert will be happening at Wise Hall! Jasper Sloan Yip (pictured) aren't just the only ones showing up, there'll be a dozen fabulous artists (and we hope, you!) who'll be there to support, too!
But Arts On The Fly is just one of the 10 best things to do & see in Vancouver this weekend, as picked by our city's #knowfun Selectors at Do604.
Melvins
at Fortune - Friday July 14
Dooms metal legends Melvins are returning to Vancouver with their indefatigable sludge-metal and they want you to come down and thrash out with them at Fortune. 

Dusky
at Celebrities - Friday July 14
You know you're going to be in good hands when Dusky takes the stage because they've got house & techno down to a science after absorbing 2 decades of global dance music. 

Arts On The Fly - A Benefit Concert 4 Our Cariboo Neighbours
at WISE Hall - Saturday July 15
Jam out to rad tunes while giving our neighbours a helping hand! All proceeds will go towards helping those affected by the fires. 

Drake White & The Big Fire and many more artists at the Truck Stop Concert Series
at Red Truck Brewery - Saturday July 15
Red Truck doesn't just know how to make great beer, they know how to put together a concert that'll be rocking all day. See Drake White & The Big Fire and many more roots and country artists take the stage! 

The Flats Block Party
at various galleries - Saturday July 15
See what's good in East Van when you feast your eyes on some impressive art and mingle with fellow art enthusiasts! 

Jaymes Young & Matt Maeson
at Biltmore - Saturday July 15
Let your wanderlust roam free with Jaymes Young's dusky cinematic electronic vibes and stirring instrumentation to guide your mind to whereever in the world you want to be.

Perfume Genius
at Imperial - Saturday July 15
There's no point hiding your emotions when you're seeing Perfume Genius. His throbbing emotions will provide hope and sympathy to whatever feelings you have deep in your heart. 

Eagles of Death Metal
at Rickshaw - Saturday July 15
Death metal not your thing? Don't be fooled by their name! These eagles are more interested in cranking out rockin' tunes and putting on a blistering show.

Ben Harper & The Innocent Criminals
at Commodore - Sunday July 16
Ben Harper's soulful sounds are the perfect way to end your weekend on a soul-nurturing note.

Vancouver Folk Music Festival
at Jericho Beach - All Weekend
Get out and enjoy the sunshine this weekend while hearing incredible local and international artists do what they do best!

And you can always head to our Vancouver Events calendar, powered by Do604, for a full list of our recommended things to see and do in Vancouver.