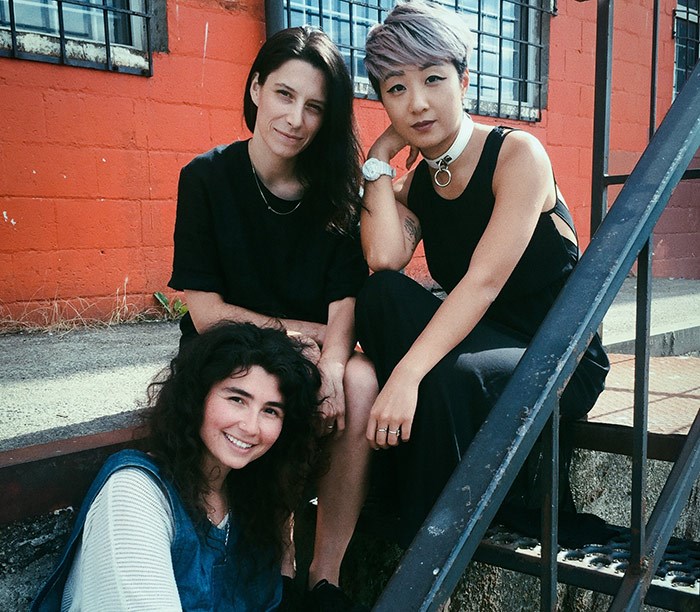 Deservedly generating a lot of hype, this weekend's CURRENT: A Pacific Northwest Feminist Electronic Art Symposium is not to be missed. With the goal of creating a more equal landscape in a male-dominated electronic arts scene, CURRENT is much needed and we applaud the organizers for making it happen. See you there!
Want to know what else is going on? Our city's #knowfun Selectors at Do604 have set you up with an awesome weekend of shows:
1) In The Valley Below
at The Biltmore - Friday July 28
We love In The Valley Below's new Elephant EP. They're building upon their already huge hits with more incredible, alluring music and we can't wait to hear it live.

2) Ed Sheeran
at Rogers Arena - Friday July 28
Absolutely massive international singer songwriter from the UK who just got nominated for the Mercury Prize!

3) The 24 Carrot Show! with Fou Fou Ha featuring Fou York!
at The Rio - Friday & Saturday
This just sounds totally crazy. If you're into having your senses and expectations blown away.

4) Reef Shark 'World In Space' EP release
at The Cobalt - Saturday July 29
Local favourites Reef Shark have been underground for awhile, and we're so stoked that they're back. And from the hints of what we've heard, their new material is better than ever.

5) Pickwick with Rich Hope & Cobra Ramone
at The Rickshaw - Saturday July 29
This lineup is brilliant, and with Seattle's adored Pickwick headlining with brand new material, it's going to be a perfect night if rock blended with blues and psychedelia makes you happy.

6) The Ruffled Feathers album release
at The Cultch - Saturday July 29
Haunting female vocals combined with brazen horns. Be ready for the beautiful soundscape created by local favourites The Ruffled Feathers.

7) The Wayward Hearts, The Creaking Planks, and Joseph Blood
at Lanalou's - Saturday July 29
Another brilliant lineup to choose from this weekend. Want music that sings of unrequited love to the tune of whiskey-tinged Americana? This is your night.

8) Sunwave 2017
at Koerner's Secret Garden - Saturday July 29
Sunwave is back for it's fourth iteration. UBC will be lit when this party kicks off.

9) Comedy at Big Rock with Kevin Banner in support of BC Fire Appeal
at Big Rock - Sunday July 30
Kevin Banner and a line up of stand up pros will make light of a heavy situation - the fires burning in BC's Interior. Spend your Sunday night at Big Rock to bust a gut laughing while your ticket fees are donated to the Red Cross BC Fires Appeal.

10) Current: A Pacific Northwest Feminist Electronic Art Symposium
at Vancouver Art & Leisure - all weekend
Panels, workshops, installations, and performances. This is truly an ambitious and inspiring event.

Have an awesome weekend checking out these shows! You can always head to our Vancouver Events calendar, powered by Do604, for a full list of our recommended things to see and do in Vancouver.