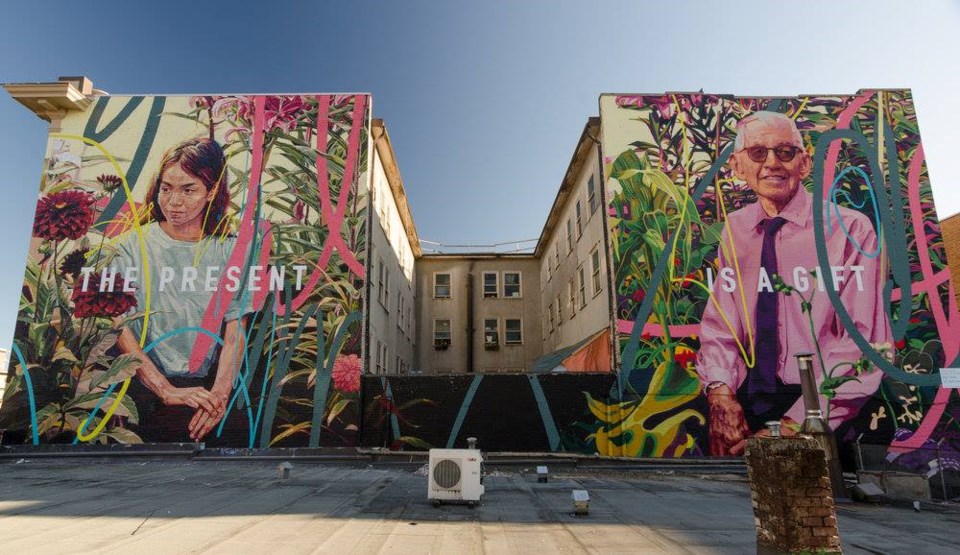 It's being talking about everywhere, and it's finally here! The 2nd annual Vancouver Mural Festival, where East Van comes alive with vibrant new art! It's free, it's all ages, it's a perfect way to explore the streets and alleys of Mount Pleasant from entirely new perspectives.
Want to know what else is going on? Our city's #knowfun Selectors at Do604 have set you up with an awesome weekend of shows:
1) Story Story Lie: All Stars
Fri Aug 11 at The Fox
Do these performers' stories seem too embarrassing and hilarious to be true? You be the judge.

2) Margaret Glaspy
Fri Aug 11 at The Biltmore
Emotions and Math singer-songwriter from California, Margaret Glaspy will be absolutely mesmerizing live.

3) Ron Artis II
Fri Aug 11 at Railway Stage
With more positivity and talent than should be possible in one person, kick off your weekend on the right note - see Ron Artis II live.

4) Vancouver Mural Festival
Sat Aug 12 in Mount Pleasant
It's the city's largest free outdoor all ages art event, and it's back for another inspiring year of massive art projects, street parties, and perfect summer fun.
Want to know where all the murals are? It's all online in the official guide and on the DoStuff app.

5) Do604 Narrow Hideaway Backyard Party
Sat Aug 12 at The Narrow's patio
How to make a summertime patio party cooler than ever? Add live painting, live music and DJs to the Narrow's already-awesome vibe! RSVP to get on the free list.

6) Underplay Music Festival
Sat Aug 12 at various venues
It's not just about visual art! Vancouver Mural Festival has curated the Underplay Music Festival too, with hot local artists like We Are The City playing The Biltmore, frantic synth pop by Operators at The Cobalt, the more soothing sounds of Basia Bulat at The Fox, and more.

7) Lee Fields and The Expressions with Harpoonist & The Axe Murderer and more
Sat Aug 12 at Red Truck Beer
It's the last Concert of the Series this summer, and we hope you got tickets, because this show of talented local and international blues and soul artists is going to be hot!

8) Duplex Biennial
Sun Aug 13 at Duplex
Support one of Vancouver's independant art galleries at their all day, all ages yard sale / fundraiser with a bouncy castle and BBQ.

9) Bryan Ferry
Sun Aug 13 at The Orpheum
Don't miss the ageless English rocker with the seductive voice.

10) Quiet City #35
Sun Aug 13 at Red Gate Revue Stage
End your weekend off on a trip down soundscape bliss. Quiet City must be credited for bringing international talent to Vancouver, combining them with brilliant local artists, and programming truly moving listening parties for years.

Have an awesome weekend checking out these shows! You can always head to our Vancouver Events calendar, powered by Do604, for a full list of our recommended things to see and do in Vancouver.