Each week we'll uncover some unusual and (hopefully) interesting facts about the city. This week we take on West Vancouver.
1. The earliest known settlement was a Coast Salish village in present day Sandy Cove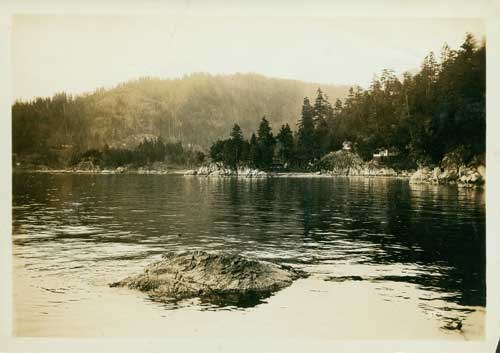 Sandy Cover remains a beloved and somewhat hidden swimming destination just off Marine Drive. You'll have to ask a local to show you exactly where it is.
2. Navvy Jack Thomas was the first non-native resident of West Vancouver
Navvy Jack Thomas offered the first ferry service to-and-from Vancouver in his rowboat. He also mined the coves of West Vancouver for pea gravel, which he then supplied to the city of Vancouver. His family's house still stands today at Ambleside near Navvy Jack Point.
3. It was a vacation destination for early settlers
As Vancouver grew throughout the 20th century, its residents would cross the Burrard Inlet to picnic and camp in West Vancouver. Eventually, they settled in a series of small self-contained communities. The natural topography separated early settlements, which later helped define West Vancouver's neighbourhoods.
4. West Vancouver became its own district municipality in 1912
West Vancouver separated from the district municipality of North Vancouver and incorporated on March 15, 1912, Its population was only 1,500 at the time.
5. By 1930, only 48 of West Vancouver's 100 kilometres of roads were paved
Eight years later, the Lions Gate Bridge was completed, costing a total of $6 million to build. It was financed by the Guinness family alongside the development and marketing of the British Properties. Subsequently, ferry service to-and-from Vancouver ceased. In that time, West Van also welcomed its first police car and post office.