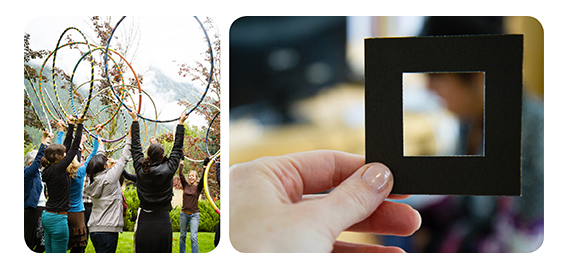 Coming up in the new year, local artists have a unique opportunity to pedagogically enhance their creative skill-set. The ArtStarts - Arts Integration Learning Lab is a fully subsidized learning series for Artists. Yes, you heard correctly: fully subsidized. Huzzah!
The program is for artists who would like to implement creative educational projects that connect to their practice. If you are wanting to professionally develop your creative skill-set whilst working alongside educators, you are also most welcome to apply.
VIA recently caught up with ArtStarts Program Manager, Elfred Matining, to learn more about the Arts Integration Learning Lab, a project that he is most passionate about. He is looking forward to the 2016 Vancouver iteration.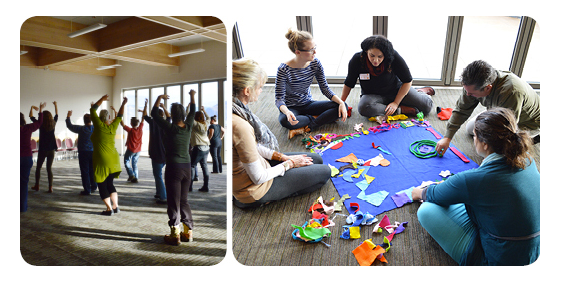 Participants of the Learning Lab can expect to develop planning abilities and leadership skills; both of which will help individuals to give quality arts integrated interactions in a school setting. Participants will also learn how to identify opportunities to grow their individual professional practice within an educational context. The primary focus on the learning lab is the notion of arts integration. Matining described arts integration as taking an art-form and weaving it across and into multiple curricular subjects.
He cited the Buzzscaping Trillium North Park project as an excellent arts integrated example. This was a project where students learned about ancestral first nations history, the biodiversity of the park, the biology of bees and the process of pollination. Students also became aware of a global issue the dying bee populations. They then acquired new strategies and knowledge to combat this problem by weaving pollinating hives for the park. The hive materials were sourced from natural materials that existed within the park. The artistic element of weaving is but one of the forms of knowledge acquisition in this instance.
Arts integration is a comprehensive way of educating and promoting creativity. Matining hopes that interdisciplinary artists as well as conceptual artists will also apply in this iteration as they use creativity across mediums.
Arts integration is more important than ever in contemporary society. Students have access to an overwhelming plethora of media, images and communications. Strengthening each individual's creative tool-kit will allow students (and artists) to critically develop projects and successfully comprehend and integrate a diverse array of subjects and ideas together.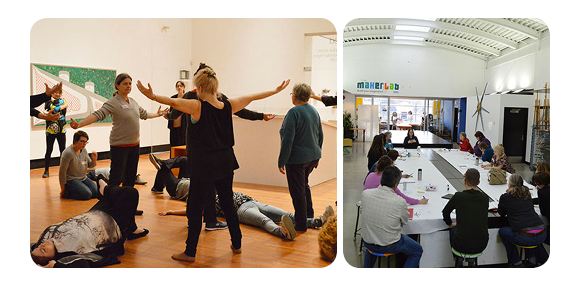 As Matining highlighted, it is not just arts programming that is being cut. It is the creativity connected to the individuals who lead these programs that is also disappearing. If teachers who specialize in one domain don't have access to teachers who specialize in other domains of the arts, theatre and music, creative modes of thinking may also potentially be phased out over time. Problem solving and creativity are activated through a range of subjects including art. Creativity is imperative within any subject as it develops empathy, understanding and curiosity. It promotes life-long learning skills. The ArtStarts Infusion programs act as a way of pairing artists with teachers to bridge this gap.
Matining also stressed the importance of the second component to the Arts Integration Learning Lab, which is capacity building for artists. This component aims to give artists the tools they need for success in the educational domain.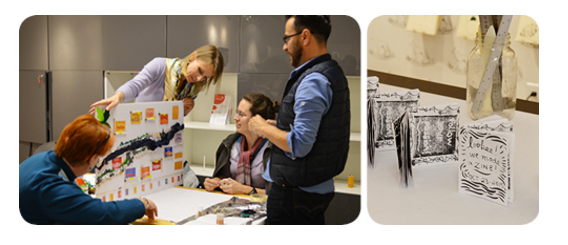 Interested in attending? - Brief Program Overview:
Arts Integration Learning Lab is a series of workshops where, upon completion, the artist will be familiar with the process of how one could go into a school and teach their practice. The program seeks to conjoin expectations between educators and artists when working collaboratively on projects in schools. The workshop will identify five key components (modules) that will help the artist to understand the intricacies of working within BC's educational landscape. All workshops are also approached in an arts integrated way and are led by a variety of professionals with related experience. Each workshop is highly collaborative and active as the Learning Lab.... is just that, a vibrant and experimental education space.
Details for each module can be found on the Infusion ArtStarts page: http://artstarts.com/infusion.
Interested artists are invited to apply by January 18th. The 2016 sessions for the Learning Lab will occur over a week in March, from the 14th – 18th. Visit the site for an application form.
The learning lab is but one of many vibrant ArtStarts platforms dedicated to arts integrated education and encouraging young talent. ArtStarts has been around since 1996 and the organization runs a number of programs such as Artists on Tour, Young Starters, Artists in the Classroom, Infusion, ArtStarts Showcase & Conference and also, a large variety of free programming for families.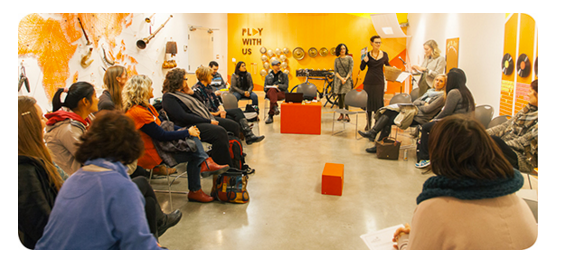 In 2006, the organization founded and continues to run the ArtStarts Gallery in downtown Vancouver. The gallery was the first of its kind in Canada, an exhibition space devoted exclusively to young people's art. Currently on exhibit at the gallery, Common Ground a show that explores the biodiversity of BC's local landscape. Participating students visited a variety of places and landscapes in the province and the work on display is the culmination of their artistic investigations and interventions. Drawing, weaving, felting, printmaking and embroidery projects are all featured.
The project enabled a deeper appreciation and understanding of the interconnection between people, traditions, the landscape and natural resources. Common Ground is most inspiring! Be sure to visit it before it ends on the 27th of March in the new year.