We recently co-sponsored the Vancouver launch of Marta Chudolinska's wordless novel, Back + Forth (CLICK for the book blog). In 90 frames it tells a story by way of original lino cut artwork featuring some familiar Vancouver and Toronto landmarks for reference. On display at the release were some of the actual lino blocks and original prints.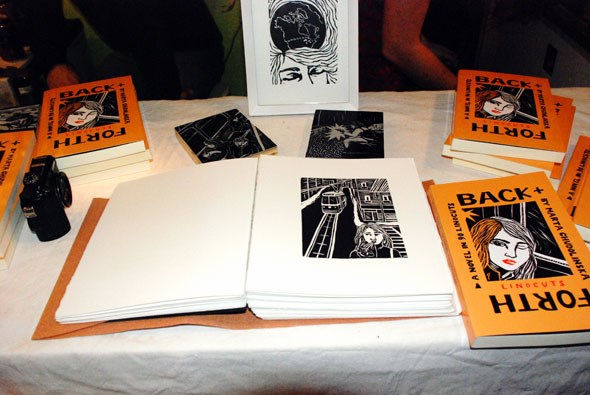 Marta was also there signing books...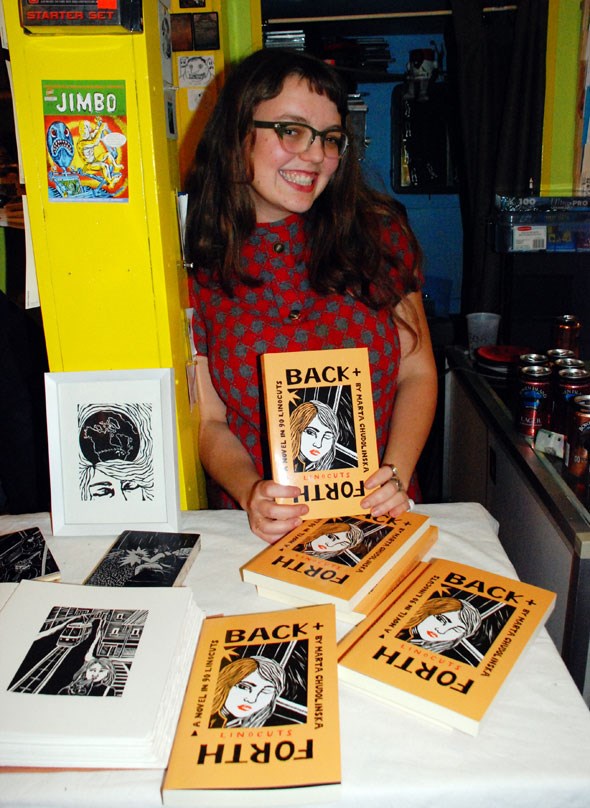 I bought one and got her to sign it and there are likely still some available at Lucky's Comics on Main... great Christmas gifts!