Last night the nice folks at Metropolis At Metrotown had us in to have a look at their executive suite that they've got at Rogers Arena for the season. Okay, we were mostly in to have a look at the Canucks VS Avalanche game (overtime win! Woot! Woot!), but it wouldn't have happened if not for the new promotion that they're doing. Basically how it works is this: go to Metropolis At Metrotown and fill in a ballot at the customer service desk and you're entered to win. They've got the suite for the entire season which means that they'll be giving away Canucks tickets as well as a bunch of concerts, and these are truly great seats. While I'm used to being in the "other" upper level (the nosebleeds, as it were) amongst people like me (regular people) the perspective from these luxury seats and the comfort of the suite they're attached to is second to none. They'll even be serving up food for all the winners of each draw.
One of my favourite things about being afforded this view was looking down at all of the people in the arena and seeing how their hairlines were doing. Looking directly down offered the best perspective (that's Fin dressed up as Johnny Canuck sitting on the step there):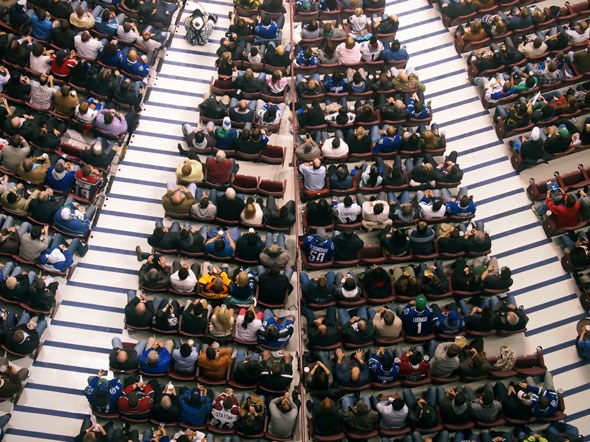 And looking sideways also offered an interesting look: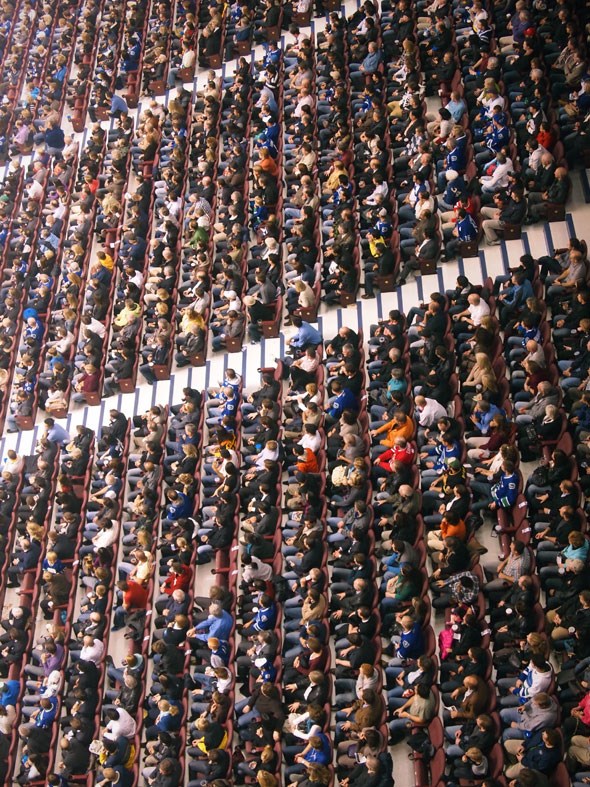 And of course there was the hockey game to watch. Here we are seconds after winning in overtime!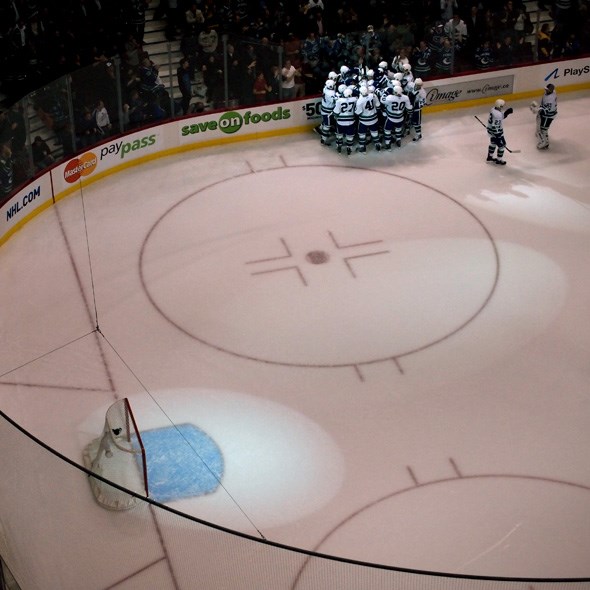 Thanks again to Metropolis At Metrotown for having us. Learn more about winning tickets at MetropolisAtMetrotown.com or on their Facebook page or Twitter.