As I go to open my pocket diary to tease out the words for this post, the smell of the stubbed-out half joint I'd stuffed in between the pages wafts up like a cloudy memory.
I've spent the last week since Bass Coast trying to hold the experience in my heart, trying not to let the smiling faces, tender hugs and loin-stirring beats fade as life in the city reclaims me. Flipping through these photos now though I'm right back on the beach...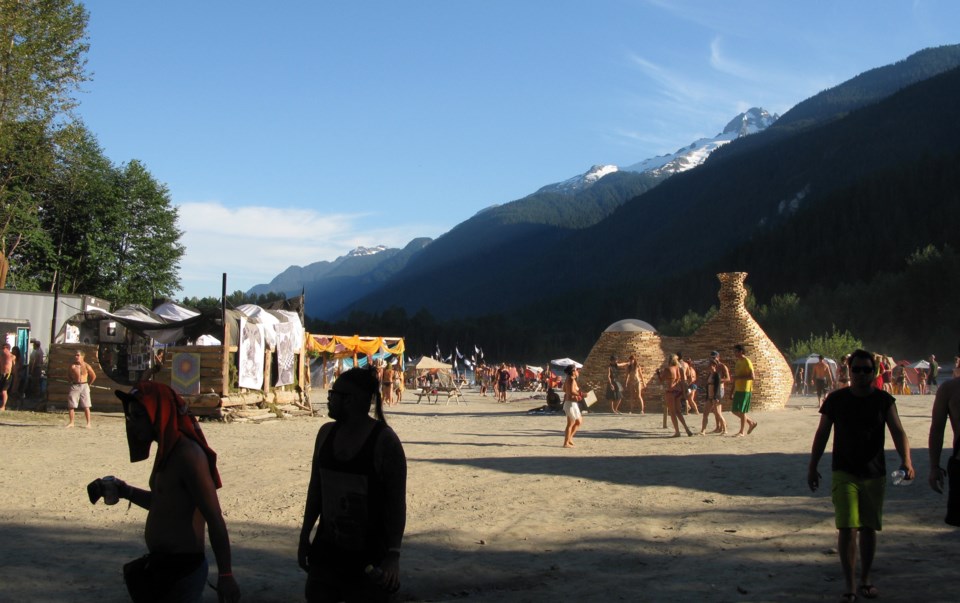 Bass Coast is an electronic music festival tucked between the boughs of the Squamish Valley forest, hugging the banks of the silty, glacial-fed Elaho River, about an hour or so north of Vancouver. Heavily wooded, serene and startlingly beautiful, it's a spectacular setting for an annual event whose increasingly ballooning crowds come to dance out their demons and soak in the scenery to some of the West Coast's best underground electronic music acts.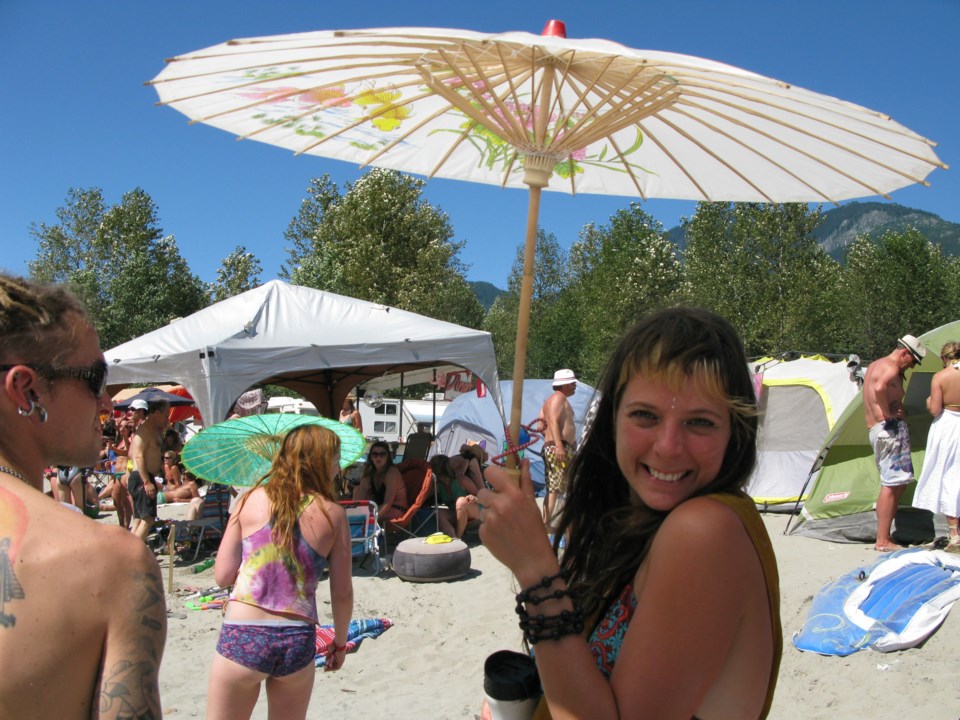 In between live PA and DJ sets, costumed emcee and burlesque performances, workshops on unified field theory and Chinese astrology, and yoga and clowning classes, revellers lounge on the beach, commune with nature and get personal with a good-looking community of sunny-faced folks who might best be described as Love Lovers. Add a psychedelic or two and a jigger of kombucha, and you get the picture.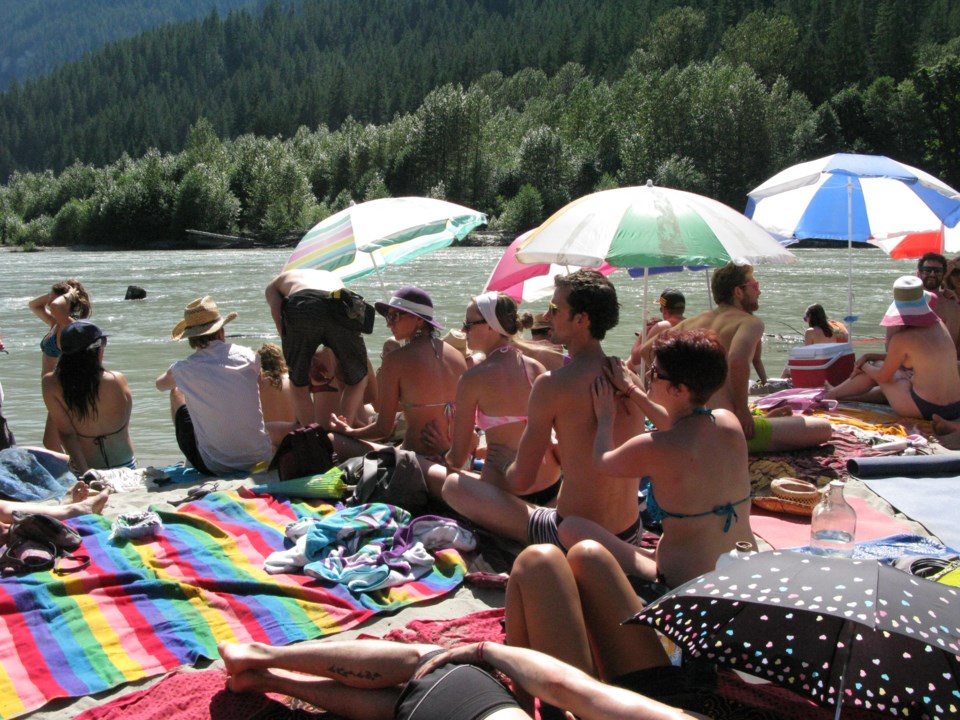 Started by three women four years ago, the three-day festival spans the August Long Weekend. In the beginning, 450 people showed up, most of them friends, all pitching in as performers, crew and other volunteers to put on what was essentially a really good party. But as word spread about the wickedly bassy gathering in the forest, the festival swelled year after year, until this year more than 3,600 people came through the gate. (And that number doesn't include the uncountable stragglers who diligently bushwacked into the campgrounds after tickets sold out Friday early evening.)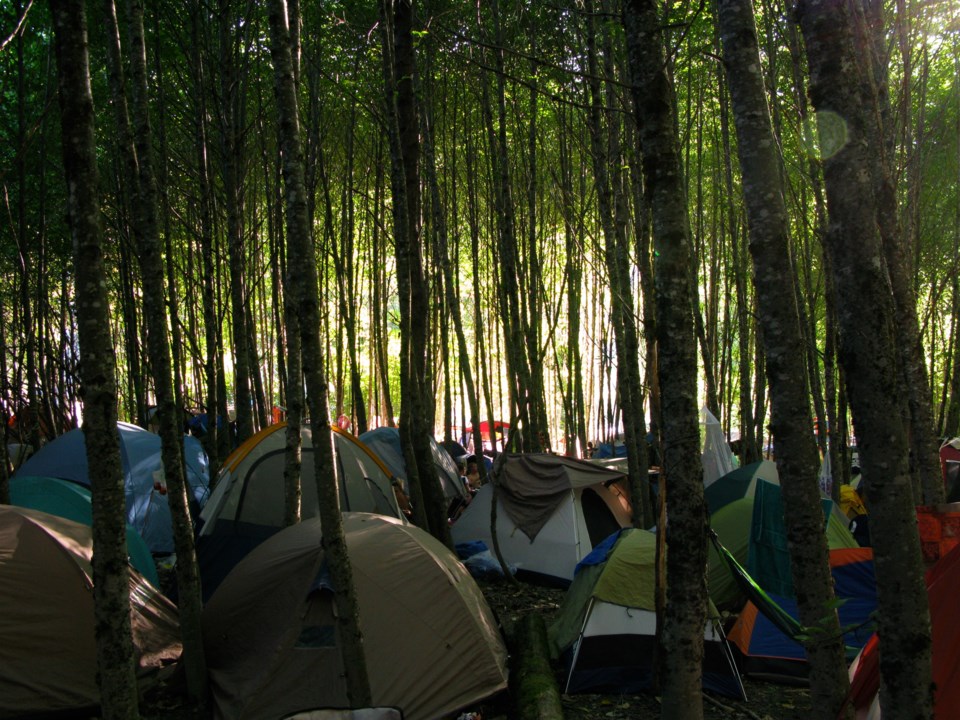 Motoring in from all across the province, Bass Coast's community of loyal attendees are an eclectic bunch, many of them regulars on the neotribal festival circuits of North America's West Coast. Summer is a blissfully busy time for these folks, who load up their vehicles with tents, coolers, yoga mats and hula hoops for Shambhala, Entheos, Diversity, Intention, Burn in the Forest and a host of other festivals south of the border, including that holiest of pilgrimages to Black Rock City, Nevada.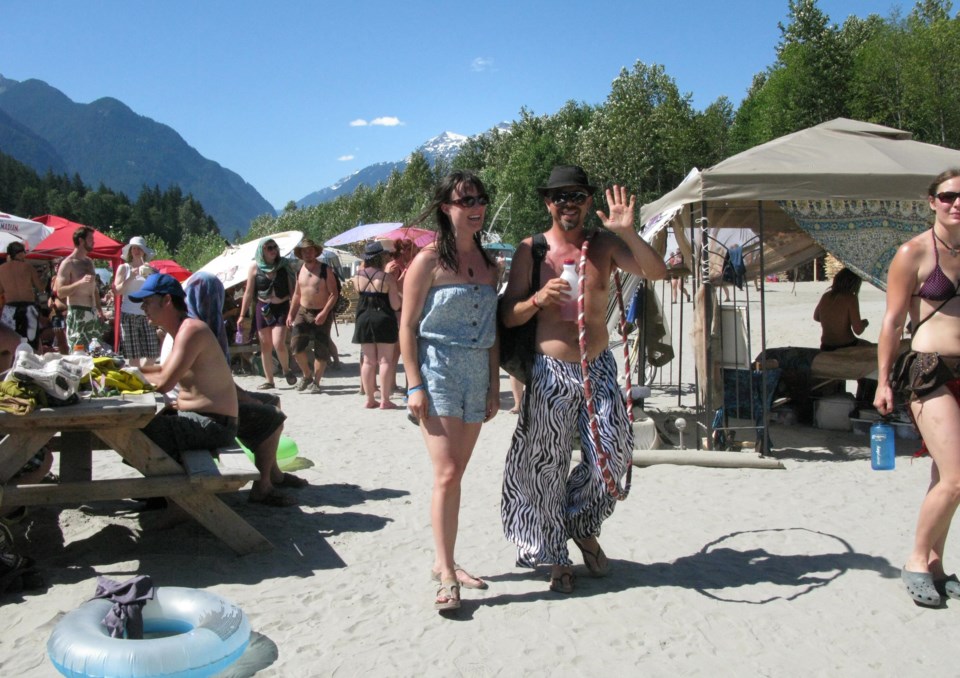 For those in the know, Bass Coast is an important stop on the circuit, peopled by travelling tribes of gypsy artists, second-generation hippies, die-hard ravers, weekend warriors, post-apocalyptic creatives, social justice pioneers and bros in neon sunglasses. Other people too.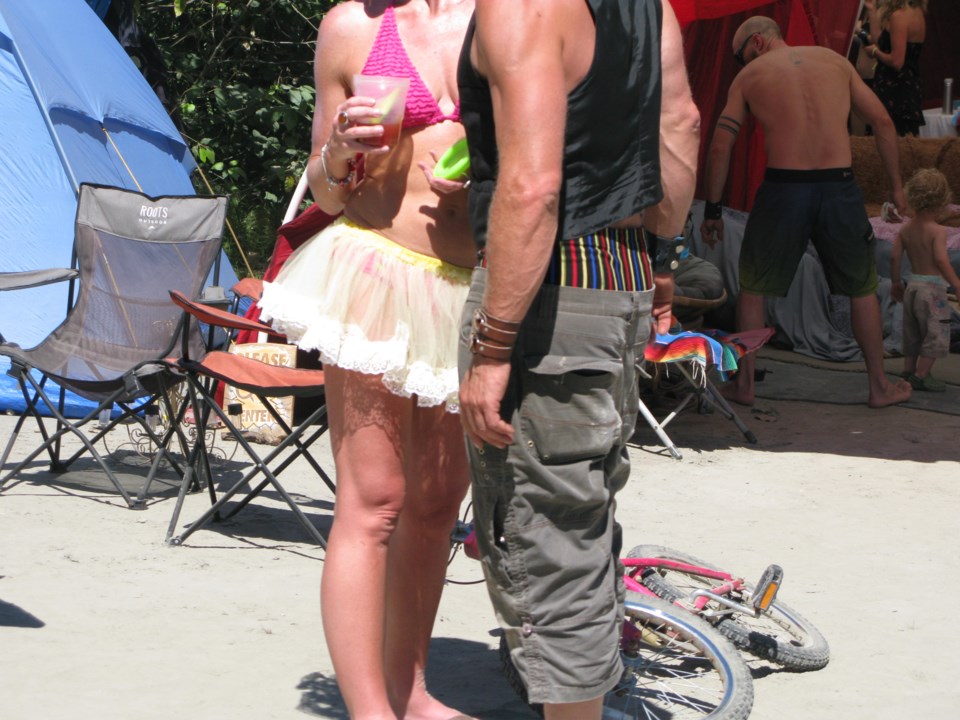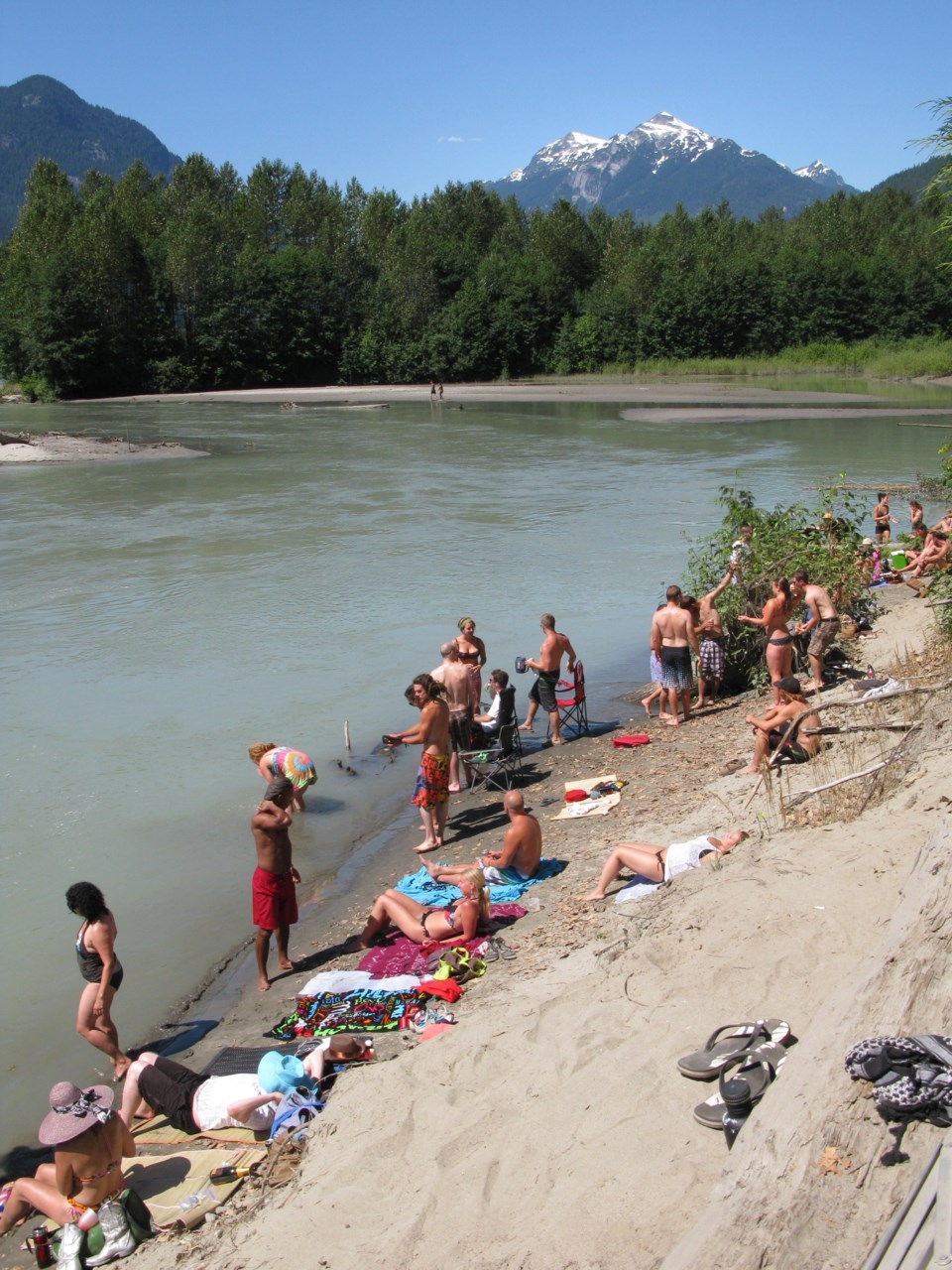 Regulars to the circuit you could spot - with their handcrafted leather hip packs, septum rings, tutus, feathered bits and asymmetrical hairdos. They did partner yoga, dropped references to ayahuasca journeyings and were open to sexual expression in a variety of shades and flavours. They also smiled and hugged a lot.
But type casting aside, they were free. Free to be themselves. Free to dance and laugh and lounge and let their bellies hang out. Free. And they brought this spirit to Bass Coast with them, promoting a creative environment that inspired spontaneous acts of self-expression, generosity and endless play.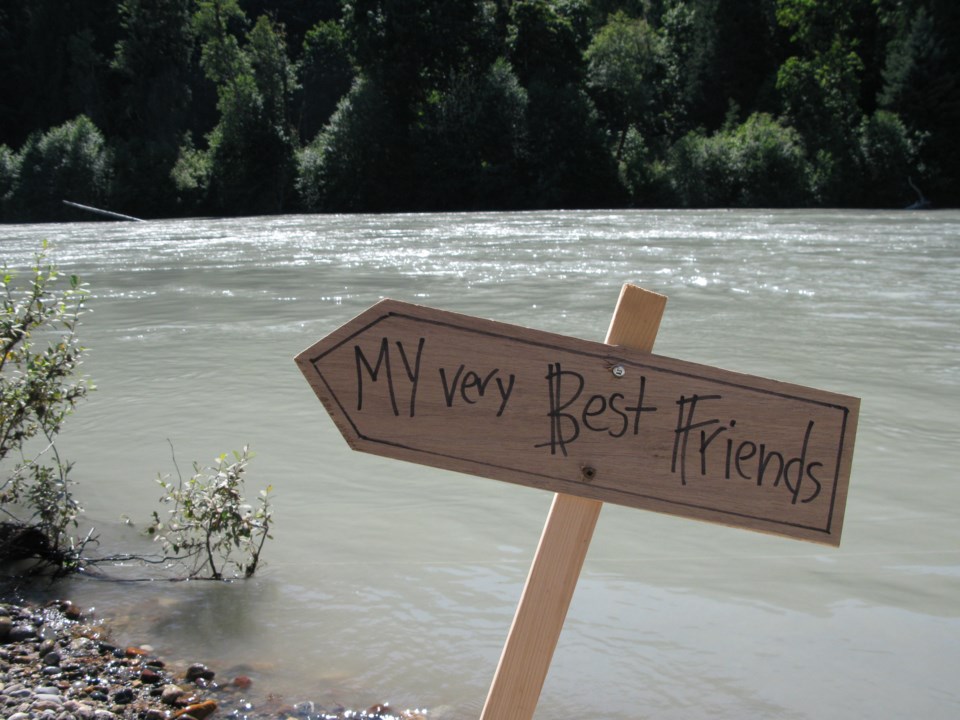 I wasn't the only attendee to observe similarities between Bass Coast and perhaps the most well-known of the West Coast festivals; even Bass Coast veterans noted a palpable "Burning Man vibe" coursing through the veins of this year's madly dance-happy throngs.
They threw bodies, souls and big, beating hearts into the festivities, which included 60-something musical acts on three purpose-built stages (made by different artists using recycled and reclaimed materials), art and video installations, a Pagan alter (complete with ornamental skulls), "restaurants" and a "hotel," and a market of food and chach vendors. Other stuff too.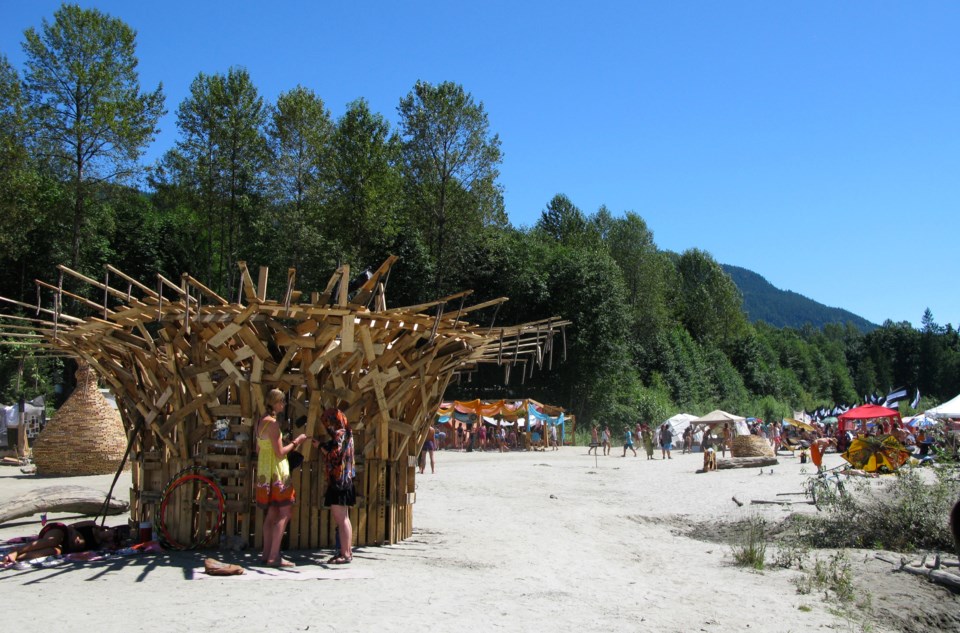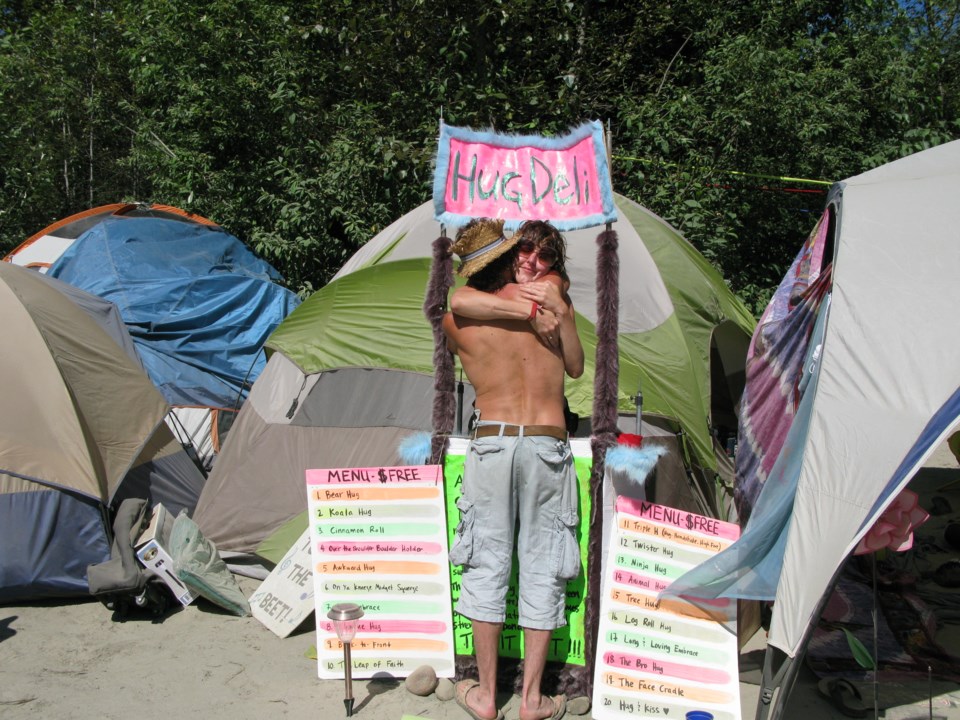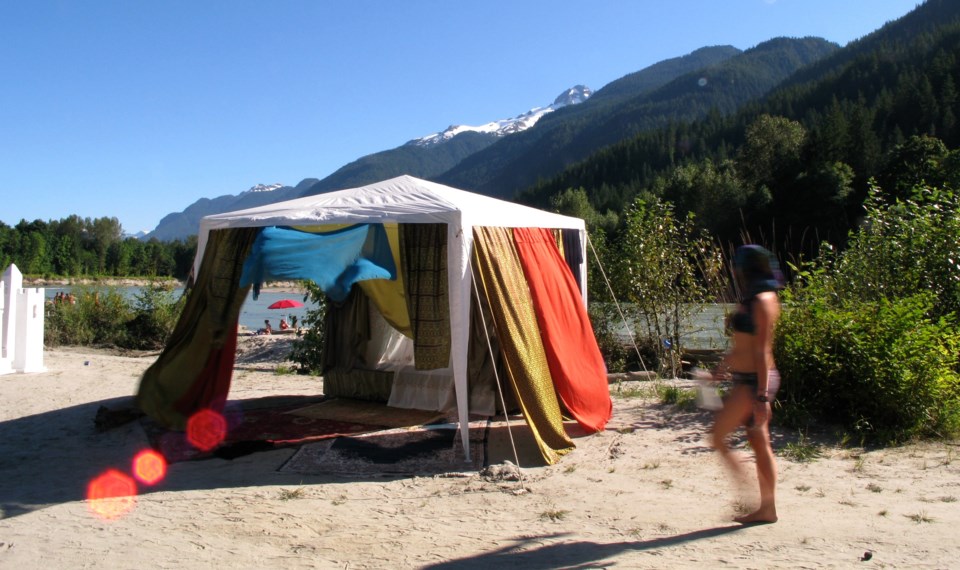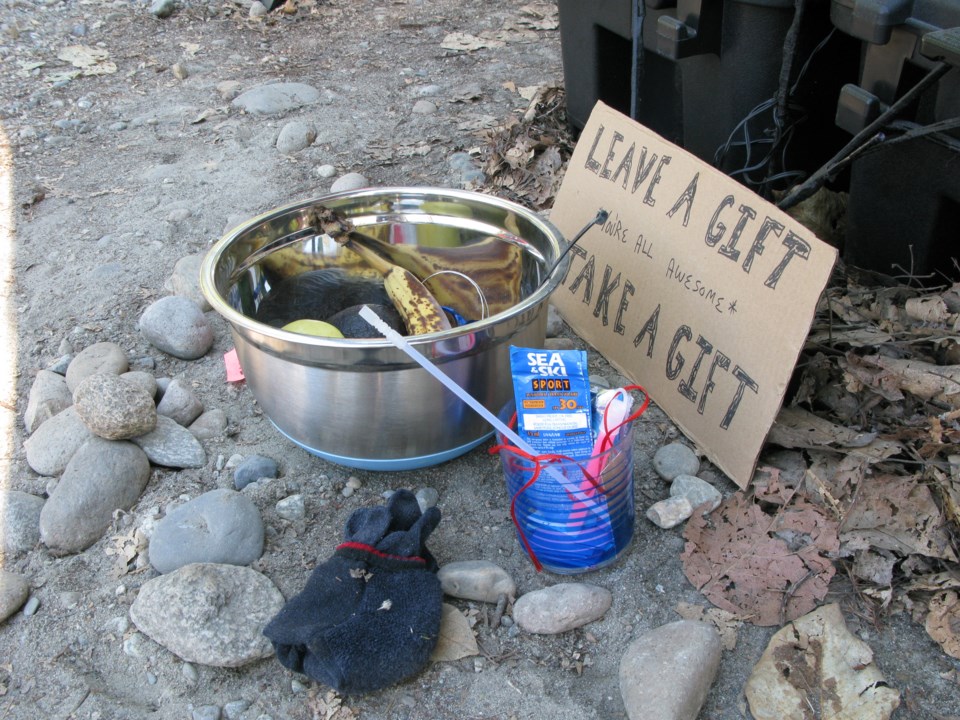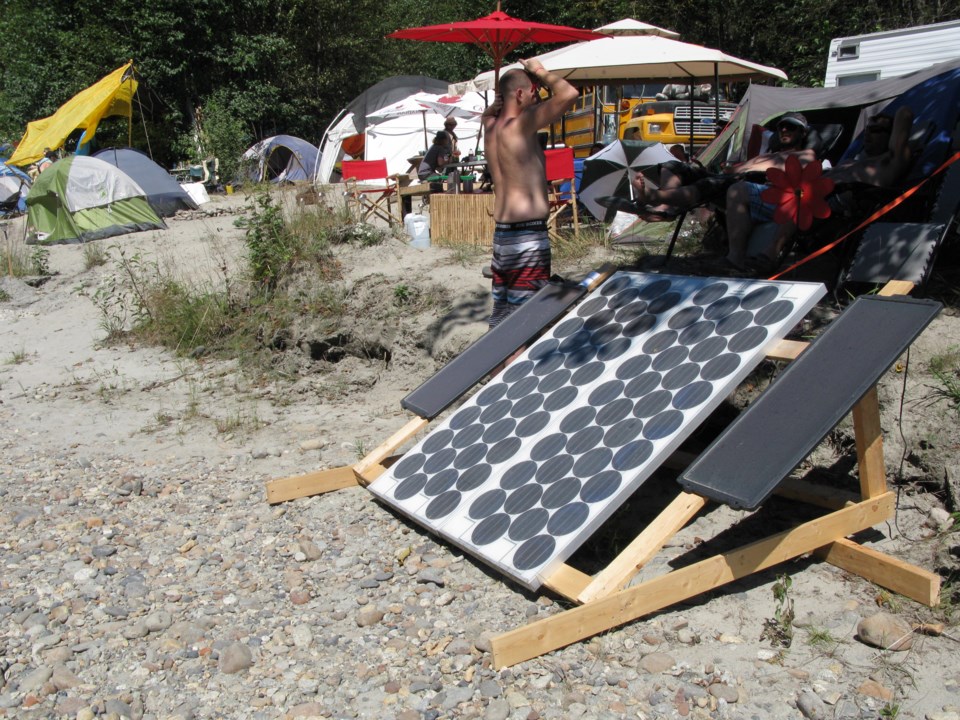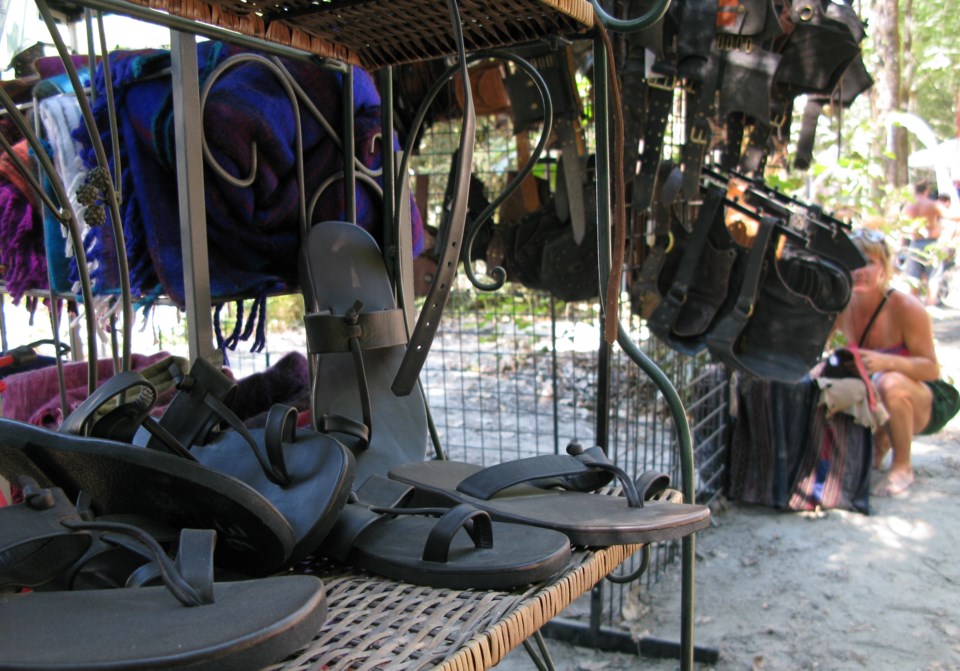 That its founders, Andrea Graham, Andrea Oakden and Liz Thompson, are well-seasoned festival goers themselves was clear. The culture of the pop-up river-side tent city was familial, friendly and direct, reflecting that of its dedicated band of volunteers crewing the event.
Andrea Graham (aka The Librarian, aka one of the most hotly anticipated acts of the weekend) was positively glowing as she floated into the VIP lounge the first night of the festival carrying her walkie-talkie and clipboard. I'd never seen such a relaxed, exuberantly joyful festival director on opening night. And that smile infused the space, showing up on the faces of her crew, who without urgency but with great efficacy, put on one great show after the next.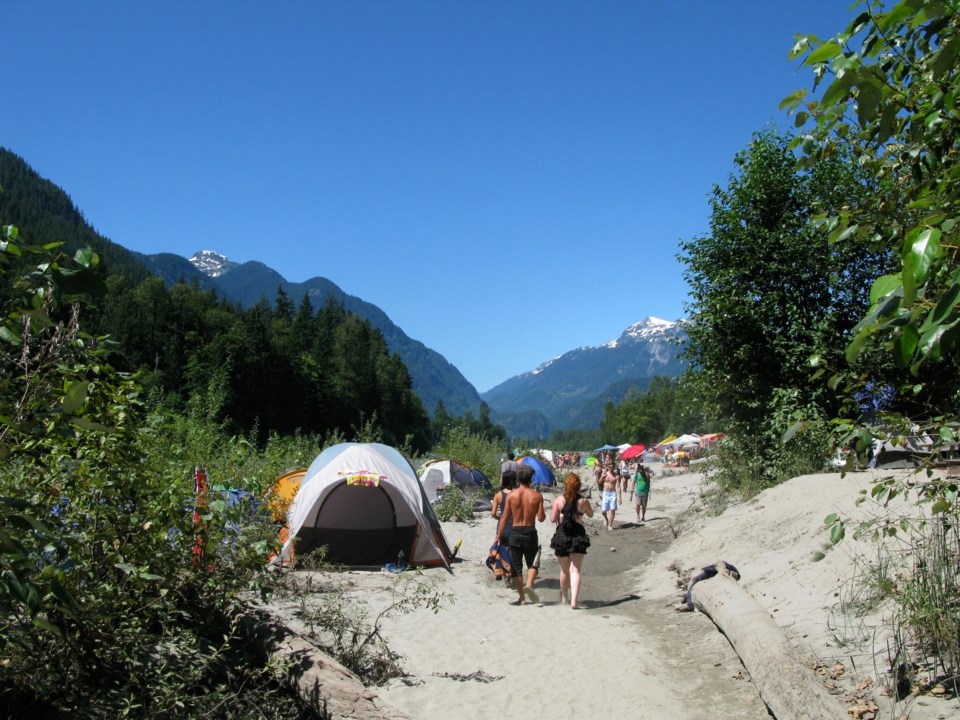 The entire event, from beginning to end, ran like a well-oiled machine - or, rather more like a bionic human; this thing had real heart.
Not a day passed that one attendee or another didn't voluntarily offer praise of the festival's tight production and culture of kindness - attributed often to its female leadership. Yet there was still space for spontaneity, creativity and sensuality - with the shared value of respect laying the foundation.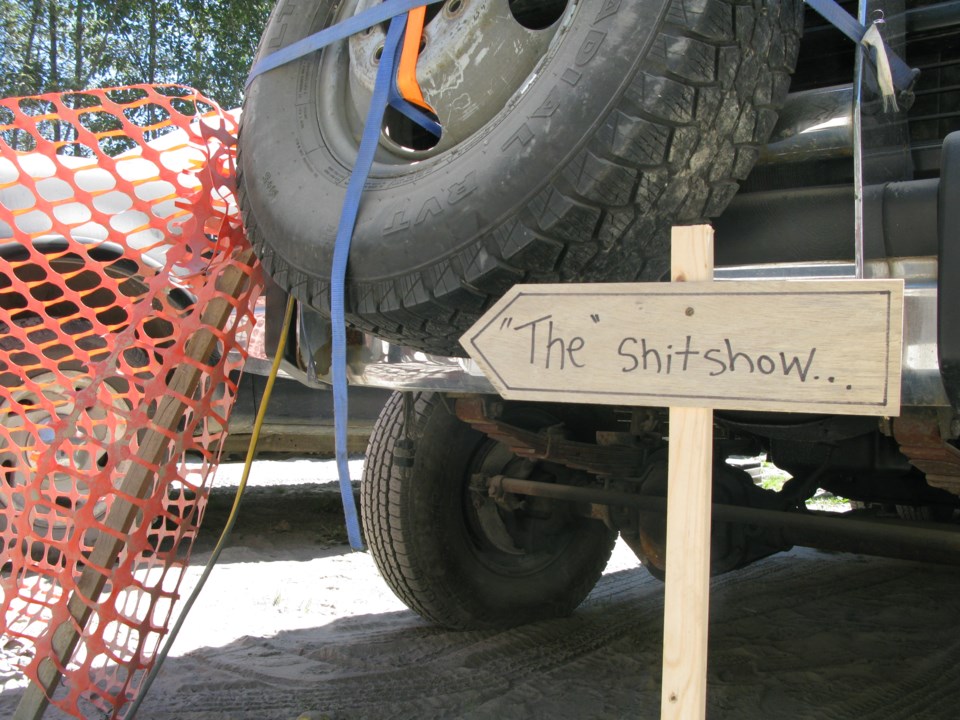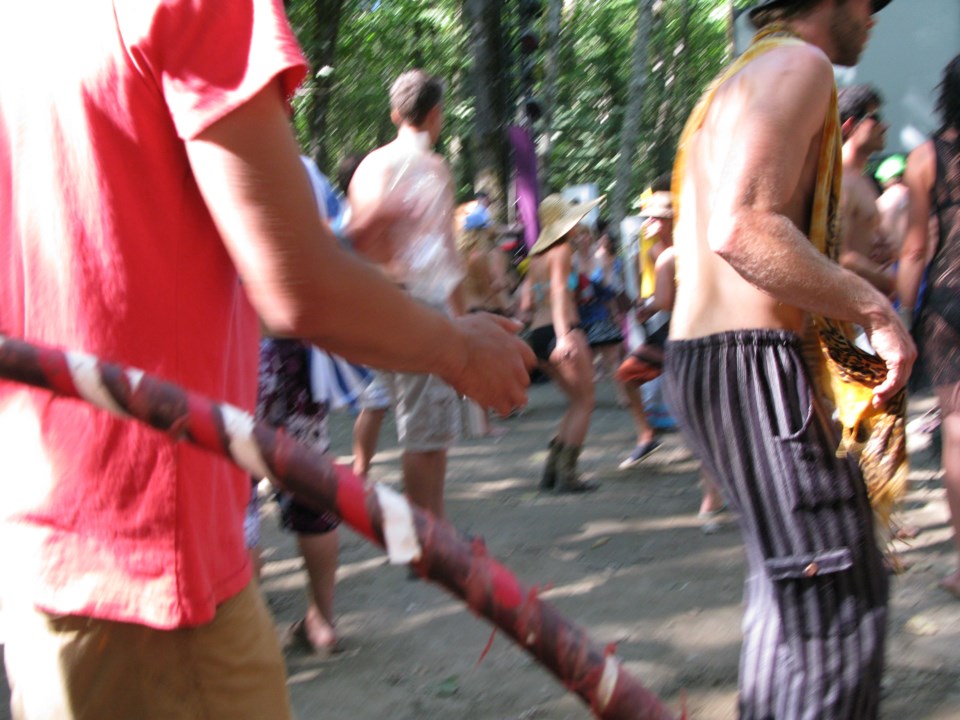 "A total music nerd," said crew leader Hilary Black of Andrea, whose finely tuned curation of the festival tapped into the predicted peaks and valleys of the crowd's mood. Each night, the music was programmed according to a natural progression: Friday night, the crazy-wild-dancey artists played and all the kids got super trashed and blitzed dancing their faces off - an unconscious exorcism of sorts to sweat out the city, stress and clutter of life outside the festival.
Saturday, the music got darker, more deep and in many cases pretty surreal as small packs of roving ravers and mind trippers meandered through the trees in constant migration from one stage to the next, many travelling along multiple planes of reality.
"Make sure you save some juice for Sunday night," I was advised. "It's really special."
Every year, Sunday is devoted to the Inner Circle - a cohort of artists who've been throwing parties together forever. Sunday is theirs, and the music goes strong all night, until dawn breaks and Bassos Rancheros serves up breakfast while spinning Latin tribal grooves. This year, 170 plates were served just as the sun started to peek over the mountains.
"Sunday is really sexy," said Hilary warmly.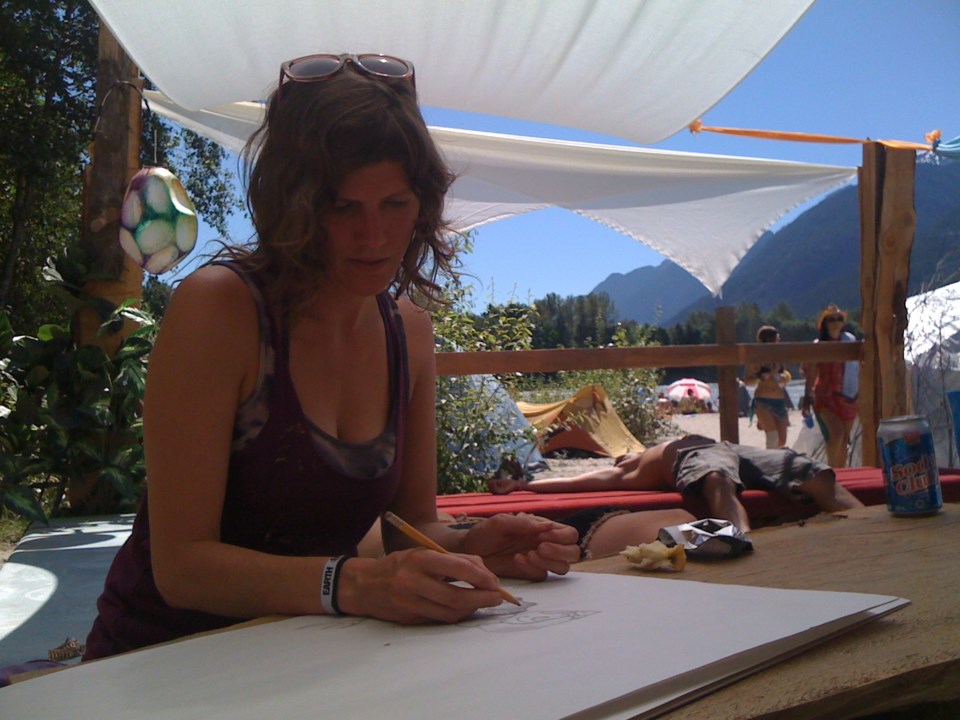 "Everybody should give themselves a pat on the back for using your creative brain and really stretching it as well," said Loose Threads, her drawing class drawing to a close. It was Saturday "morning," and I was sitting cross-legged in the shadow of a big wooden collage-of-wood shade structure draped with flowing pink, orange, white and turquoise blue sheer fabrics. The sign outside read "Yoga."
Perched on my yoga mat, an Abeego envelope of dried fruits and nuts before me, I watched silently at the scene before me: a life-drawing class with about 20 bent-over students seated in concentric circles around a model - blond, tiny and yogic, feathers streaming from her earlobes, a jaunty black top hat bedazzled with tiny mirrors perched on her head. Beyond her, bathing suits and nudes buzzed about, combing the sandy river bank, bleached by the sun, the lush green backdrop a feast for all us onlookers with only the river to swim in, music to dance to and new friends to meet on this brilliantly hot summer day.
Soon, yoga mats replaced sketch pads and downward-facing dog became my focus.
After a relaxing hatha yoga practice, I walked the river, wading through the warmer bits, baking in the sun and tuning into the gorgeous British Columbia scenery, before slipping back into the mad, rad rush of ecstatic celebration as the weekend long event drummed on.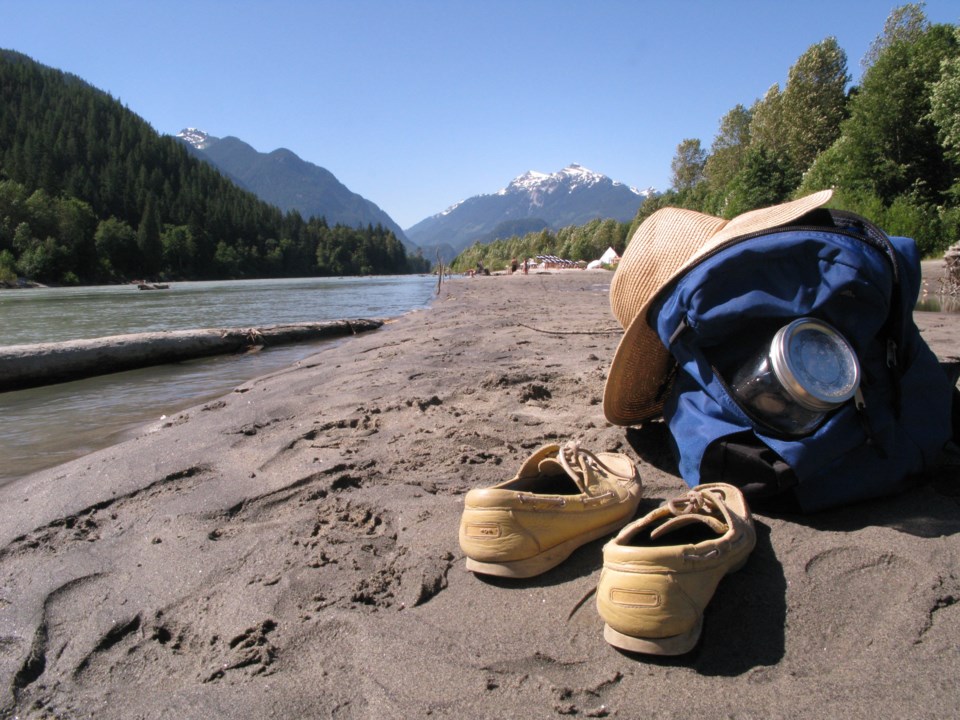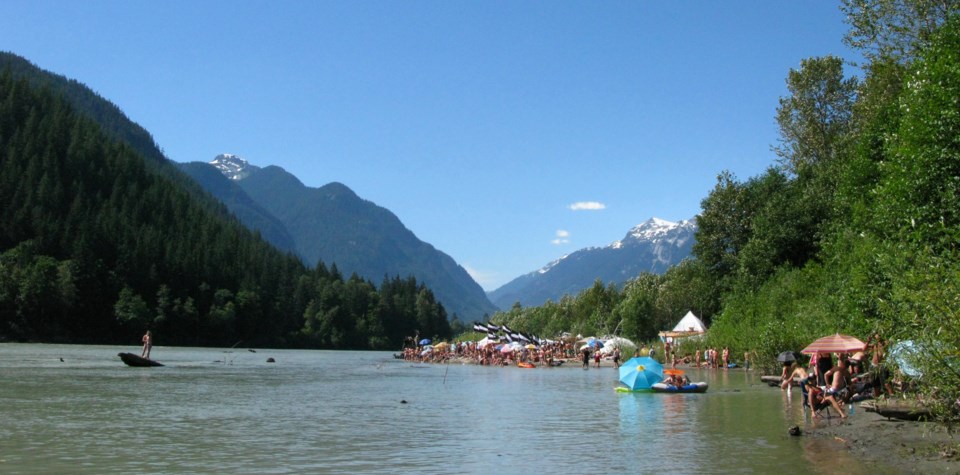 Carnality, spirituality, exuberance, creativity, self expression, love and peace. The culture at Bass Coast reflected beautifully the intentions set out by its founders and of its mishmash attendees - many intimately familiar with the converging culture of the larger West Coast festival circuit, others just along for the ride.
I'd experienced a similar culture at Burning Man - was transformed by it even - but never dreamed anything approaching the ecstasy of that brand of freedom I'd found so deep in the belly of the Nevada desert might be found so close to home, every year, in the woods, set to a body-shaking beat you can feel in your baby maker.
I've got goosebumps down my arm just thinking about all the good vibes we brought home as souvenirs for our friends and neighbours back in Vancouver. See you next year, Bass Coast!
(Note to self: check out other festivals and intentional gatherings along the coast. All of them.)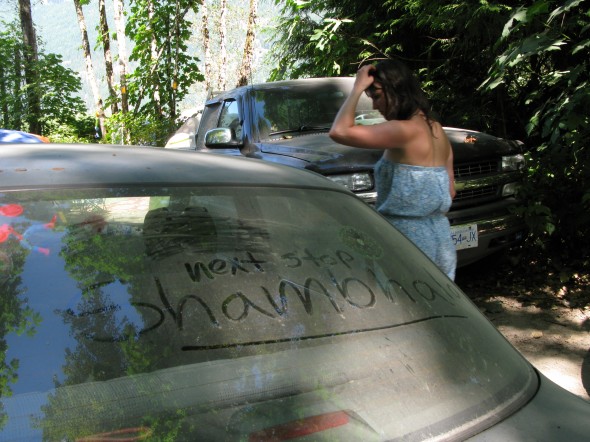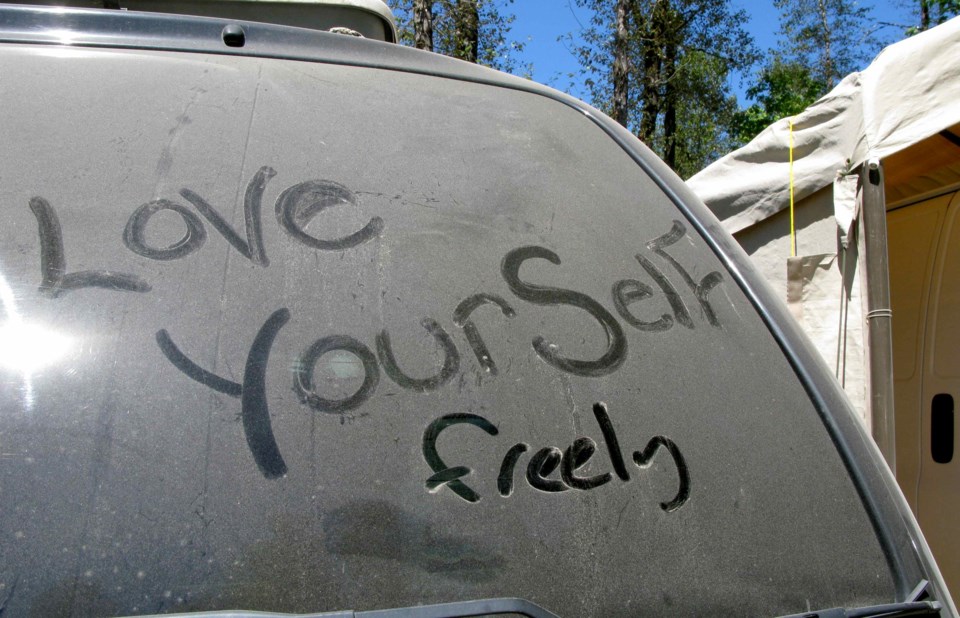 [Btw: I don't have many pictures of music or dancing or after dark stuff because I got distracted by the music and dancing and after dark stuff. Also my camera is crap at night. But... check out this fine post from Tristan Orchard at Winnie Cooper.]
This is the fourth in a series of posts about the people and things moving Vancouver forward by Hilary Henegar, a Vancouver-based blogger, social media consultant and connector. Follow her blog and on Twitter.