By now I hope you've either picked up a printed copy of the joint issue of the magazine that we did with Discorder from one of the many LOCATIONS that stock it or you've DOWNLOADED the PDF from us for FREE. Over the next couple of weeks I'm going to bring you an inside look behind each and every spread.
First up is the inside cover and the masthead. The kind folks at W2 were the first to call us when we put out our media kit and ended up getting this ad for their W2 Lights New Years Eve party in one of the most visible spots in the mag, right across from the photo of myself and the mayor's moustaches that Christine McAvoy shot. If you know how magazines typically work (or even if you don't) you might be interested in the ads to content ratio of our magazine, which ended up being 3 pages of ads to 29 pages of content. That's almost unheard of, as most magazines are 50/50 or sometimes even more ad pages than content pages. Of course if we had more people lined up for ads we WOULD have sold them but we were quite happy with the 4 advertisers we secured who filled up 3 pages (2 full pages and 2 half pages).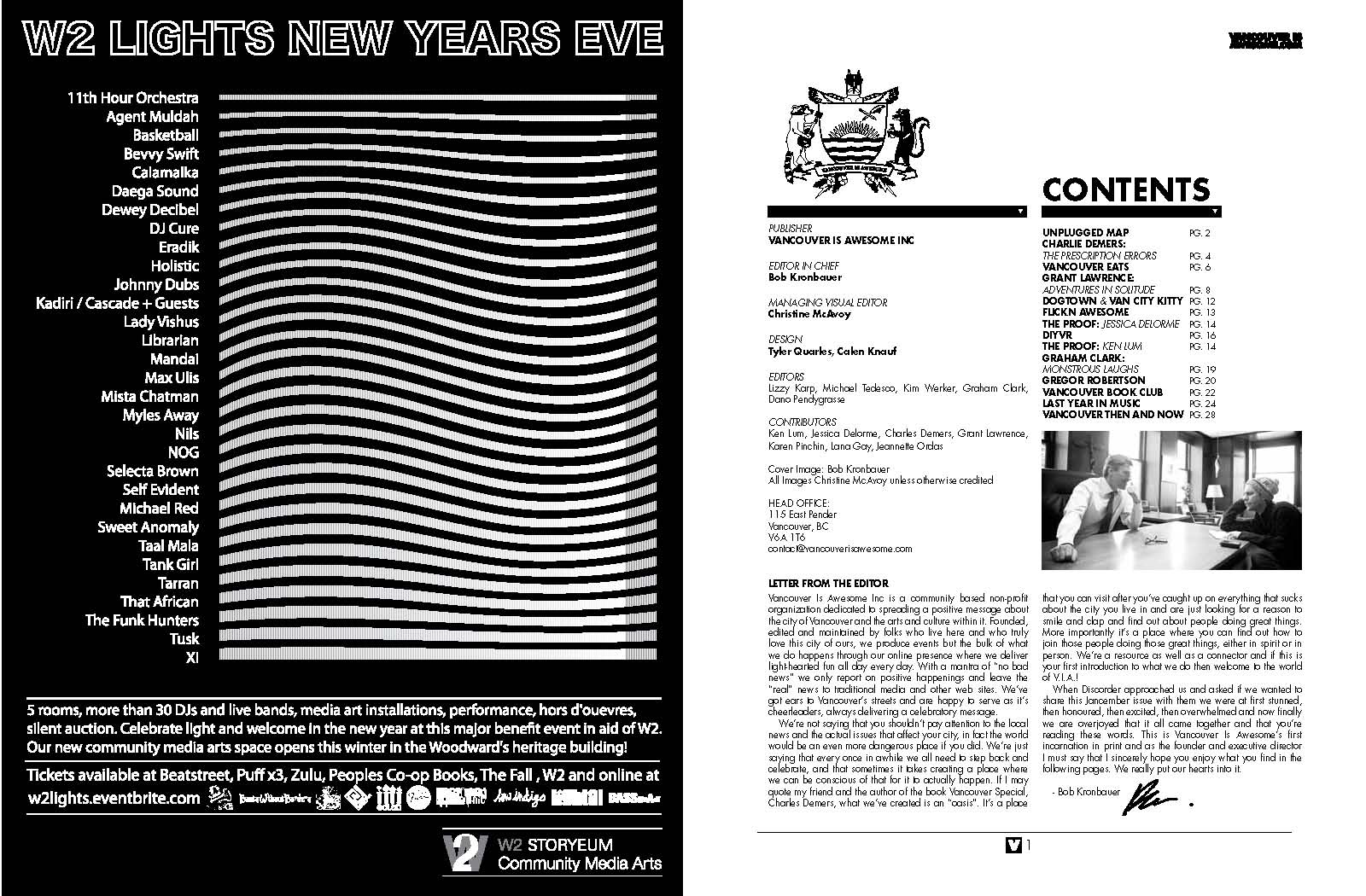 Click here to DOWNLOAD THE PDF of our entire magazine for FREE!