By now I hope you've either picked up a printed copy of the joint issue of the magazine that we did with Discorder from one of the many LOCATIONS that stock it or you've DOWNLOADED the PDF from us for FREE. Over the next couple of weeks I'm going to bring you an inside look behind each and every spread.
Third up is an excerpt from Charlie Demers' novel, The Prescription Errors, a book we hope you'll pick up after getting this small taste from it.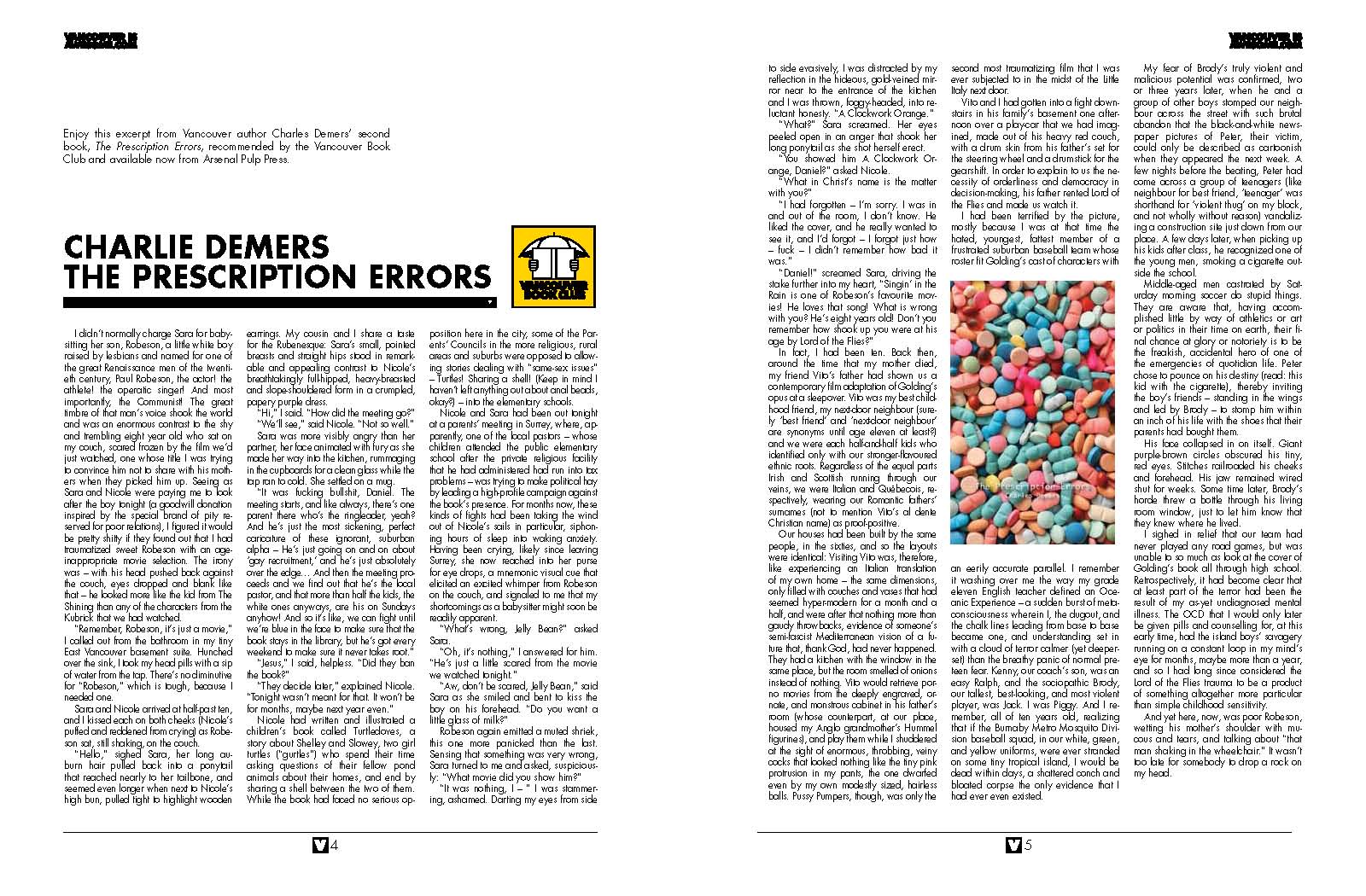 Click here to DOWNLOAD THE PDF of our entire magazine for FREE!