By now I hope you've either picked up a printed copy of the joint issue of the magazine that we did with Discorder from one of the many
LOCATIONS
that stock it or you've
DOWNLOADED the PDF
from us for FREE. Over the next couple of weeks I'm going to bring you an inside look behind each and every spread. Fourth up are the two different recipes we offered courtesy of Lana Gay (who does our
Veggie Option
feature) and Karen Pinchin (who is the editor of
OpenFile Vancouver
). We wanted to give one vegetarian recipe and one meat eaters recipe, and you may be interested to know that the grouse that Karen used in her "Grouse Grind" recipe was actually shot by her boyfriend who forages and hunts much of the food that they eat. How's THAT for a hundred mile diet?! Have you ever killed your own meal? Wowzers. Feel free to substitute chicken for grouse if you don't have a hunting license!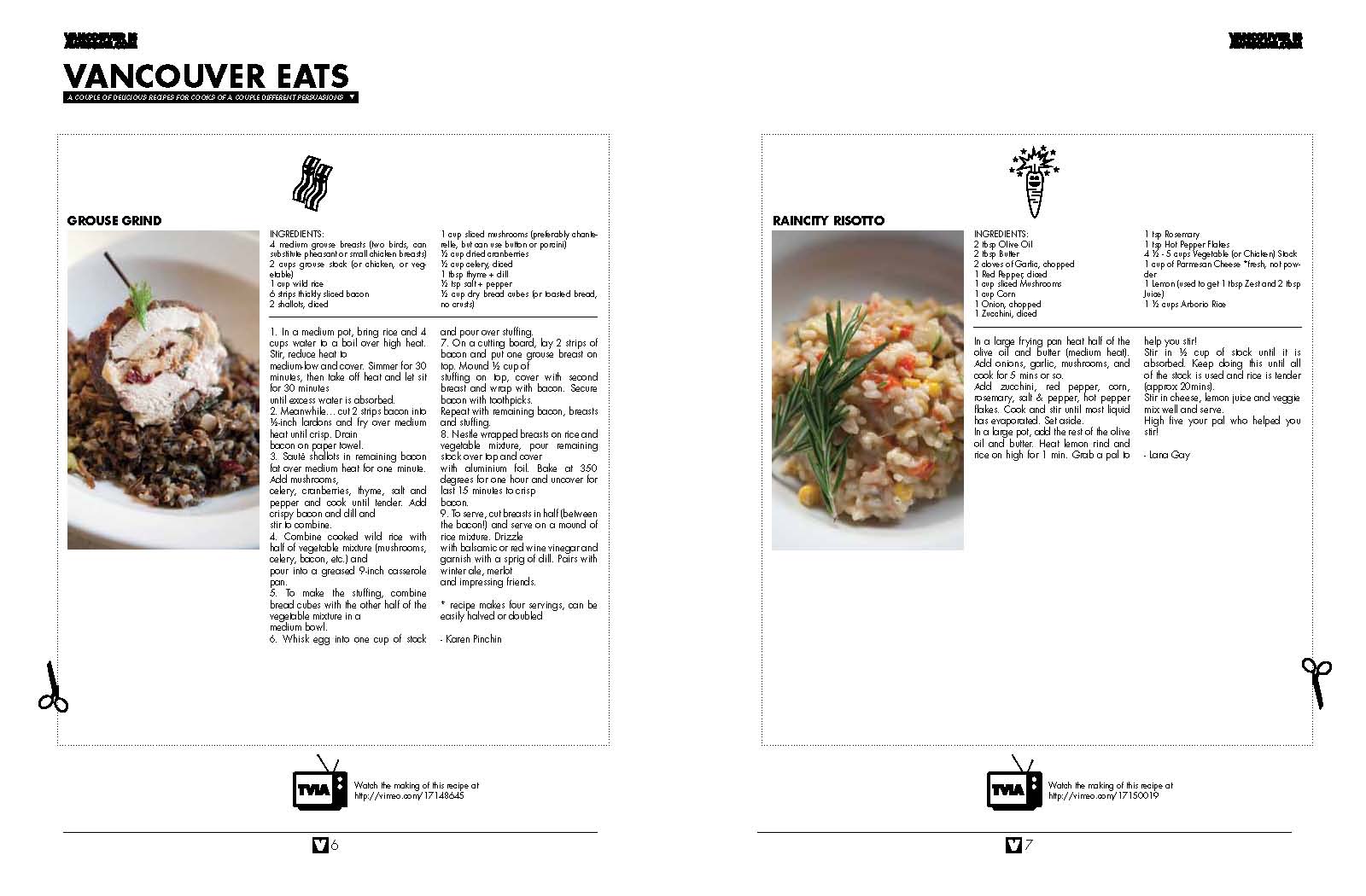 Also, Christine not only shot the fantastic photos of the meals but she also put together videos of how to prepare both of these recipes! Check em out below... The Grouse Grind by Karen Pinchin:
The Grouse Grind from Vancouver Is Awesome TV on Vimeo.
Raincity Risotto by Lana Gay:
Raincity Risotto from Vancouver Is Awesome TV on Vimeo.
Click here to DOWNLOAD THE PDF of our entire magazine for FREE!