By now I hope you've either picked up a printed copy of the joint issue of the magazine that we did with Discorder from one of the many LOCATIONS that stock it or you've DOWNLOADED the PDF from us for FREE. Over the next couple of weeks I'm going to bring you an inside look behind each and every spread.
Next up are a couple of spreads that our Managing Visual Editor of the issue, Christine McAvoy, put together. It's an ambitious extension of her "Last Week In Music" series of features that she does on the blog, but it's extended with interviews with a bunch of the musicians she featured this year. You must read it, and also appreciate the amount of work that went into photographing each one of these musicians. Christine works tirelessly shooting Vancouver's independent music scene, I honestly think that somebody should give her a trophy for all of the work she's done.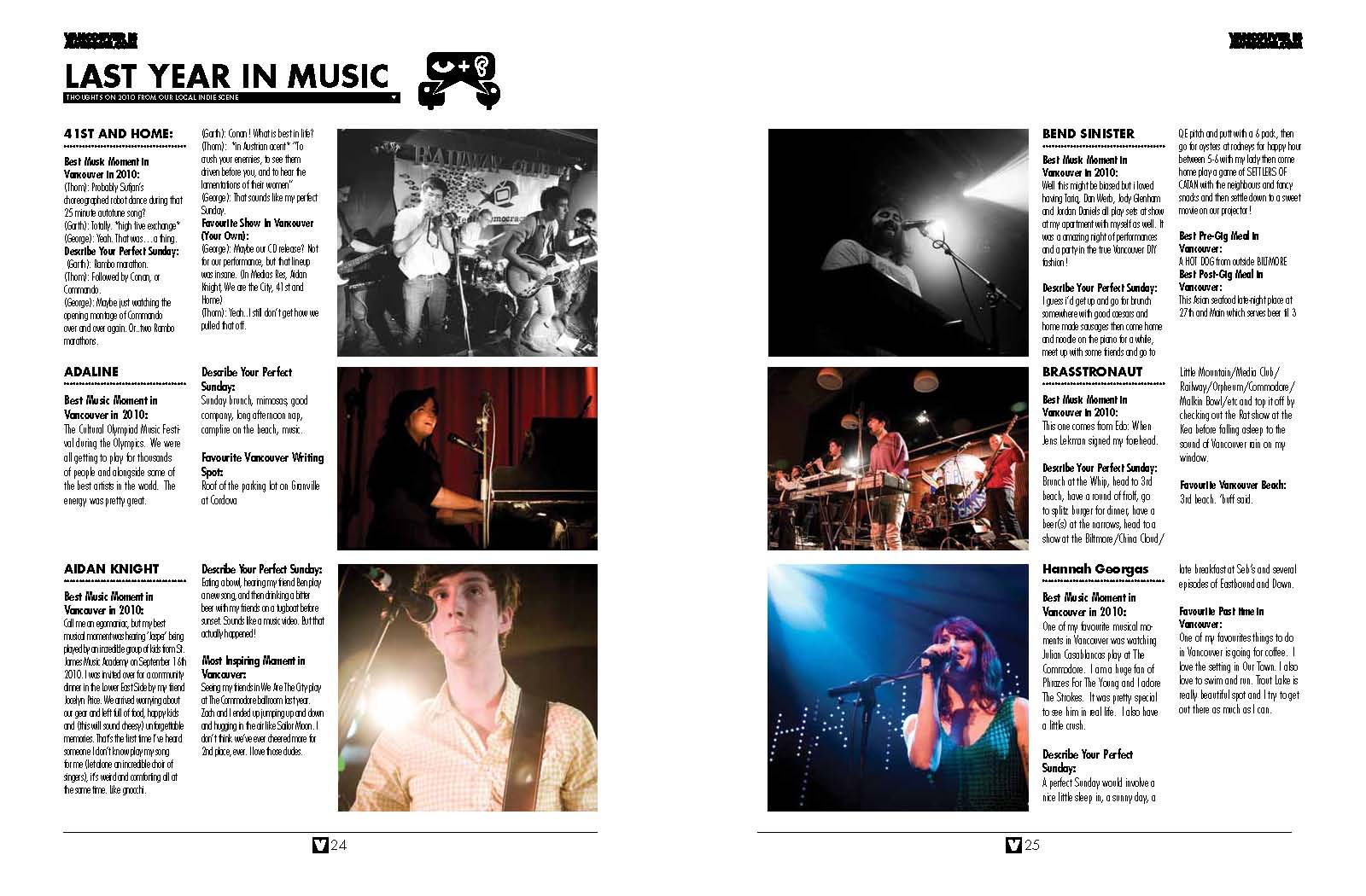 Click here to DOWNLOAD THE PDF of our entire magazine for FREE!