Vancouver Public Library and V.I.A. have teamed up to help you discover new reads, hidden book gems and surprising literary finds.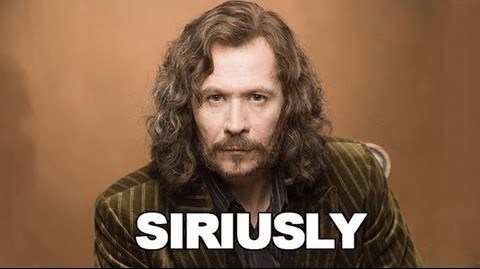 It's siriusly hard to believe that the first print of Harry Potter and the Philosopher's Stone hit shelves over 22 years ago! Over the next ten years, we grew-up with Harry and his wizarding classmates as six block-buster sequels and a celebrated movie series conquered imaginations across the world. In honour of Harry Potter's birthday (July 31), we've put together a booklist of recommendations for the grown-up Potterheads among us.
Gaiman and Pratchett need little introduction to fans of high-brow fantasy. Their 1990 collaboration Good Omens is enjoying a 2019 zeitgeist moment due to the small-screen adaption featuring the acting talents and anti-hero chemistry of Michael Sheen and David Tennant. Potterheads who've not yet caught the show will surely find themselves at home with the light-touch, irreverent humour and clearly drawn characters. This supernatural comedy features an unlikely duo of demon and angel trying to ward-off the end of days.
If you binge-read Philosopher's Stone to Deathly Hallows in one go, you'd notice that the tone grows darker and tenser the closer we get to the inevitable showdown with He Who Must Not Be Named. If you liked the darkness from Half-Blood Prince and beyond, dip into the world of Jim Butcher's wizarding investigator Harry Dresden in this first book of a fast-paced series. With an iconic hero, a diabolical black mage and supernatural world just under the surface of contemporary Chicago, this supernatural thriller will have you flipping pages the way you did when Potter first hit your bed-side table.
This first book in Leigh Bardugo's Geisha Trilogy introduces you to Alina Starkov, an orphan in a magical world who finds herself recruited as the protégée of the all-powerful Dark Leader. Imagine, if you will, a Potter-verse with Harry or Hermione in the role of Draco Malfoy, seduced by the dark arts and under the wing of Voldemort and you won't be far off the plot of Shadow and Bone. More than just a dark-sided Potter, Bardugo writes a fast-paced and suspenseful world-building fantasy that will have you reserving the next book in the series before you're half-way done book 1.
Potter aficionados will not want to miss the Magicians Trilogy by Lev Grossman. Quentin Coldwater is a fantasy-novel fan who finds himself accepted into a highly exclusive and secret society of magicians in upstate New York. He subsequently learns that the magical world of Fillroy from his favourite fantasy series is real and he's now a part of it for good or for bad. Like a new-adult trip to Hogwarts, The Magicians will speak to all fantasy-readers who've secretly dreamed of waking up in the magical worlds they read about.
A critically-lauded historical fiction and fantasy mash-up, Jonathan Strange & Mr Norrell finds its titular characters looking to restore England's rich magical heritage at the height of the Napoleonic Wars. A first novel for author Susanna Clarke, but you'd never know it from the richly detailed setting and characters. The odd-couple chemistry of the main characters is mashed with a generous dollop of Jane Austen-esque period detail. Add an atmospheric tone, page-turning plot and carefully drawn characters and you have a magical winner.
We have a controversial theory: without Harry Potter's world-conquering fantasy-series success, would HBO have been inclined to take a risk on George R.R. Martin's massive A Song of Ice and Fire novels? We may never know, but it's surely true that both iconic series share many of the same fans. Perhaps more Martin than Rowling, Abercrombie's world-building first-in-a-trilogy is an all-in-one coming-of-age story, Viking saga, revenge tale/family drama and return of the prodigal son epic.