Even for locals, there's plenty to be discovered….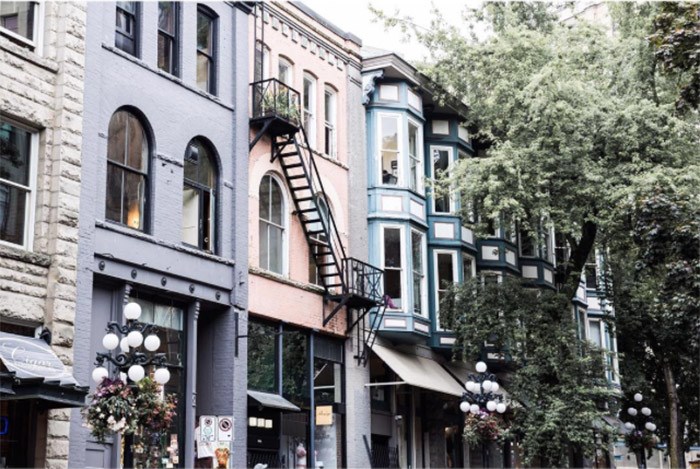 Vancouver's streets are brimming with architectural wonders and historic sites that signify the unique and sometimes complex histories that define Vancouver to this day. Walking tours are a fantastic way to dig deeper into these cultural layers, providing a more meaningful context as to why Vancouver is so beautiful, so unique and so awesome.
Here's our guide to the best walking tours in the city. Enjoy!
Vancouver Heritage Foundation Walking Tours
Vancouver Heritage Foundation (VHF) offers a variety of walking tours led by guest contributors and local historians. Their upcoming tour, "Gastown Revisited", explores some of the more recent interventions that have shaped the historic neighbourhood. VHF also hosts special events and workshops throughout the year.
History walks in Vancouver with James Johnstone
Local historian James Johnstone offers five walking tours throughout East Vancouver. James has spent the past twelve years research 900+ homes in Vancouver, uncovering unique factoids about Vancouver's most historic neighbourhoods. From "hobo camps" to bootleg joints and notorious East Van gangs, there are plenty fascinating facts around every corner.
Walking tours of Vancouver with John Atkin
John Atkin has explored Vancouver like few others. With an interesting and offbeat insight into urban planning, architecture cultural curiosities, each tour offers something for everyone. Tours cost only $10 per person!
Historical Chinatown Tours by Judy Lam Maxwell
Judy Lam Maxwell specializes in Chinatowns around the world, the history of the Chinese in Canada, and the Chinese Diaspora. In her local tour of Vancouver's Chinatown, you'll visit century-old heritage buildings, meet Chinese elders who lived through the Head Tax Exclusion Act, sample authentic Chinese pastries and even learn how to steep traditional Chinese tea.
If your idea of adventure involves moonlit alleyways that lead to a forbidden world of opium dens, secret bawdy houses, and unsolved murders, Forbidden Vancouver is for you! Since 2011, Forbidden Vancouver has been uncovering the more sinful side of local history. With a penchant for theatrics, this is a super fun way to learn about Vancouver's past.
Architectural Walking Tours by AIBC
Explore the past and present of Vancouver guided by the expert knowledge of the Architectural Institute of B.C. Through its walking tour program, the Architectural Institute of British Columbia (AIBC) offers stunning architectural perspectives of six Vancouver neighborhoods. For locals and tourists alike, these tours are an engaging way to learn more about Vancouver's distinct architectural heritage.