We asked you to send us photos of your HUGE DOGS and you delivered!
The first in our series of huge dogs (a branch off our long-running Dogtown Vancouver SERIES) is Vancouver is Nicole's pup, Buffalo Bill. Here's what she had to say about him...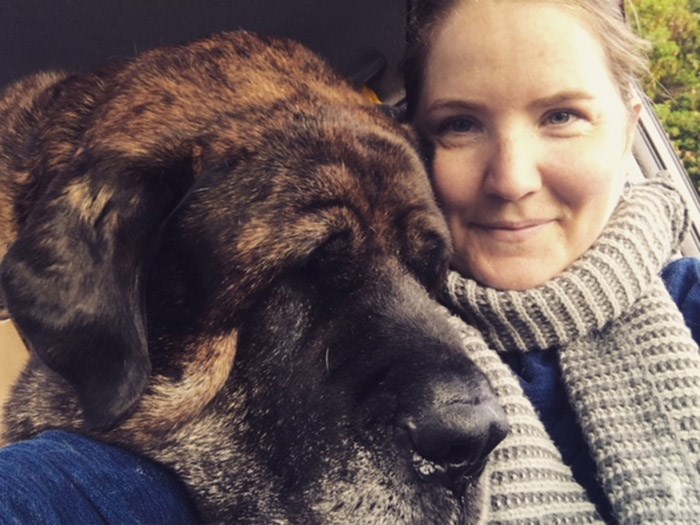 Name: Buffalo Bill
Age: 8 years-old(ish)
Breed: Mastiff
Neighbourhood: Victoria-Fraserview
Favourite Snack: Yam chews
Look at this giant! Buffalo Bill has atrial fibrillation of his heart. Currently weighing in at 155lbs, he has to keep it lean due to his arthritis. Rescued by SAINTS, Buffalo Bill was a stray farm dog in Chilliwack before being adopted by his owner Nicole.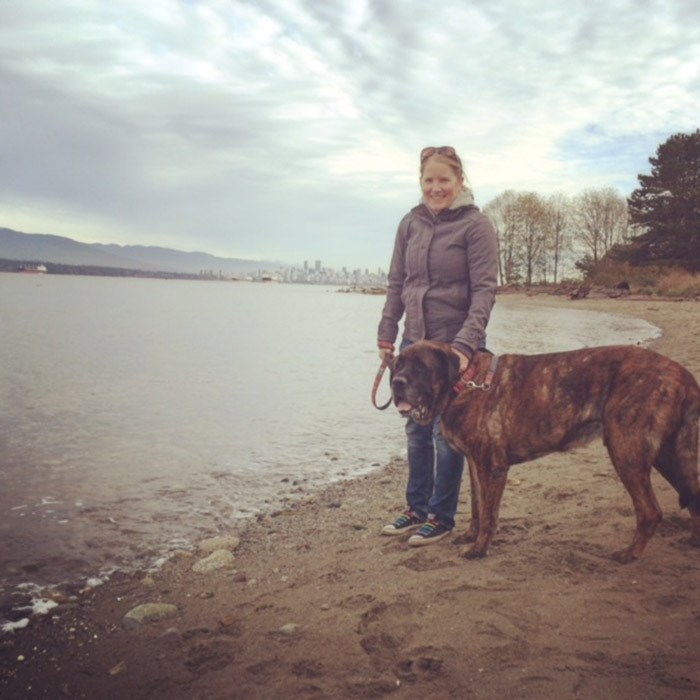 Want your HUGE dog featured on V.I.A.?
Send 2 photos along with the following info to adam@vancouverisawesome.com:
– Your dog's name.
– Your dog's breed.
– The neighbourhood your dog calls home.
– Their favourite snack.
– Any other eccentric or excellent information about your dog.