Every week our friends at The Georgia Straight provide us with a preview of what you'll see on – and in – their paper that week. They are THE source for lifestyle and entertainment in our city and along with their robust online presence they've always released a print edition, distributed everywhere each Thursday.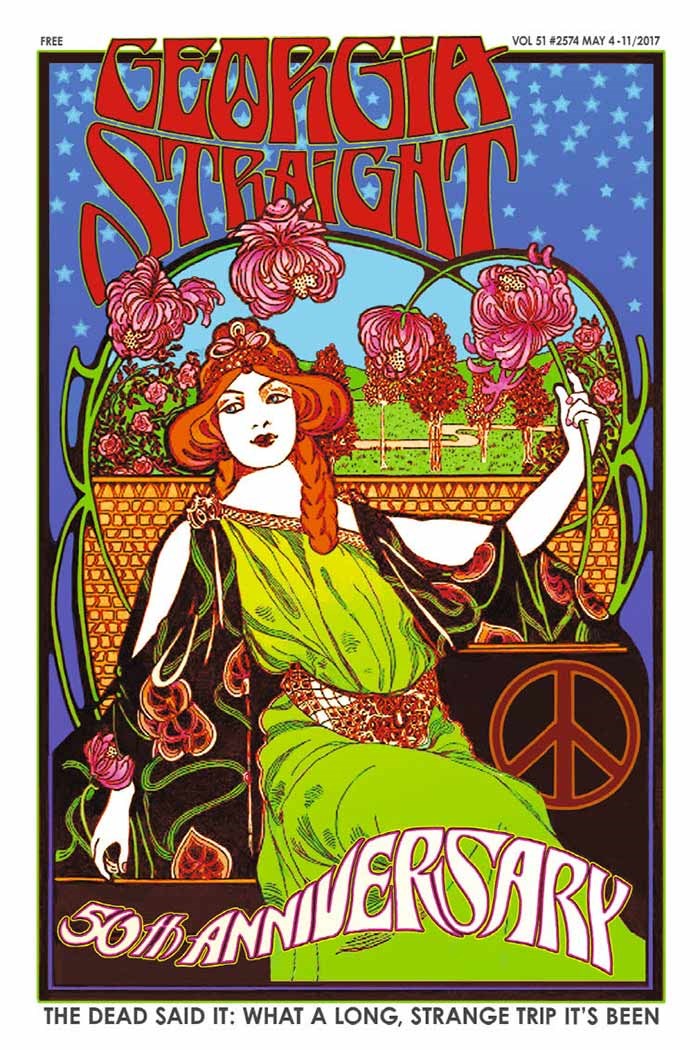 The cover this week is our 50th anniversary. We look back at half a century of hippies, progressive politics, culture, and sex, drugs, and rock 'n' roll. Read their complete #Straight50 guide HERE.
New issues of the Straight come out every Thursday. Go get it!