Corgis will race along the beach this weekend for the chance to win a prize.
The 2nd annual Corgi Beach Day is on Saturday, July 7 from 10 to 1 p.m. at Spanish Banks.
There will be four professional photographers in the fray to capture all the action as corgis race for a chance to win a prize pack from Earth Paws Pet Products worth over $100.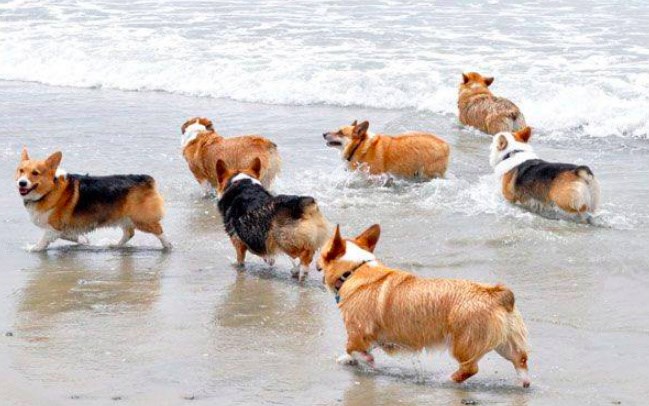 Organizers are asking owners to leave treats and toys at home because they can trigger "disagreements" in a large group of dogs.
Participants can meet at the off leash beach and are asked to bring water for their corgis.
Corgis are encouraged to arrive wearing their best bandanas and googles.