For Shauna Johannesen, the weirdness of life provides her with the messy, juicy stories she can pull for her art. With such an outlook on life and art, CreativeMornings/Vancouver was more than happy to bring the award-winning actor, writer, and director in to speak on the August theme of Weird.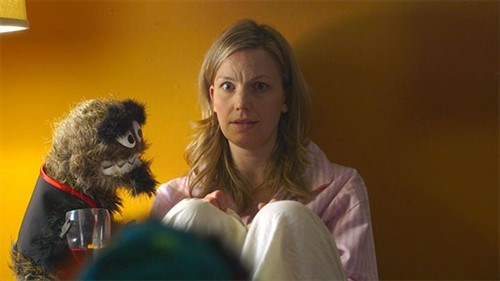 As a storyteller, Shauna is constantly looking for the truth behind the situation in order to bring her characters to life. Though people usually have an idea of how things should turn out in life, it's really the truth—the dark, messy, and uncomfortable truth—is more interesting and allows people to recognize themselves within characters.
There are three methods Shauna uses when finding the truth in certain situations: observation, critical thinking, and being present, open and in her body. It's necessary for her to use these methods in order to fully understand human behaviours that are truthful. And Shauna is more than willing to access the dark, messy, and weird part of herself to connect with her audience.
Everyone is unique in this world and, no matter how weird you are or what dark and messy truths you have within you, people want to see your art. Not tomorrow, not some day...now. And remember, no one is waiting for you to show up with your weirdness and/or art—so go out and get your weirdness on.
Watch Shauna's entire 'Weird' talk below:
[embed]https://www.youtube.com/watch?v=EoOgiEdBeIg[/embed]
A free monthly breakfast lecture series, CreativeMornings/Vancouver is for the creative mind or the mind looking to inspire creativity. Join us for our next speaker, Kirby Brown, on the theme of Magic on September 2nd - sign up for the waiting list.