Every day we share a single photo from our Flickr Pool shot by one of our faithful and talented readers (that's you!).
I'm going to break form a little here for today's post: for the most part I try to use as recent photos as I can, otherwise a guy could go crazy looking back through over 11,000 photos in the pool - 477 of them previously featured. But today I am sharing with you an untitled photograph from last summer by ajadawn. And the reason I'm bringing you this photo from last summer is because it can also be found in the new photo book This Is East Van, which coincidentally is having its launch party tonight at the Waldorf Hotel (for more information, please visit here).
I picked up a copy a few weekends ago at the Make It! show at the Croatian Cultural Centre, and I have to say, its quite a beautiful little book indeed. Congrats to ajadawn and the other 100+ photographers who are published in the book. East Van has been represented well.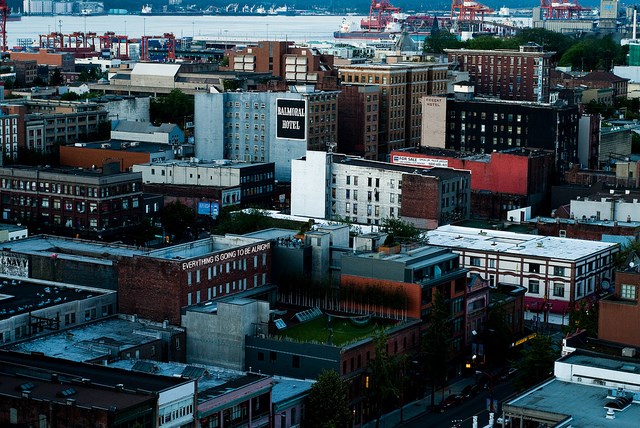 So if you are looking for something to do tonight after the hockey game, the Waldorf should be a pretty happening place.