Every day we share a single photo from our Flickr Pool shot by one of our faithful and talented readers (that's you!).
Finally some decent weather around these parts. Everyone seems so much more relaxed - at least not during Canucks games, anyway. Time to get outside and feel the sun on our faces, and what better place to go for a walk than along the water. Afterall, we are kind of surrounded by it.
And today's photograph was indeed taken by the water - looks to me to be at Dundarave in West Vancouver. But what really caught my eye was the fuzzy little critter perched upon the cooler. Judging by the title Hot Dog, I think Michael Kalus found the same humour in the juxtaposition of the hotdog sign and the little pooch beneath it that I did upon viewing it. Good thing that the little hound can't read or it might be a little concerned for it's long-term safety.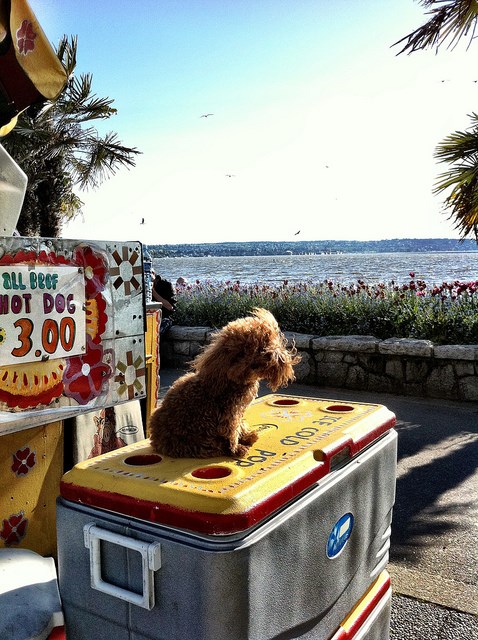 Some outstanding mid-flight bird action in the sky as well. Nice scene overall.