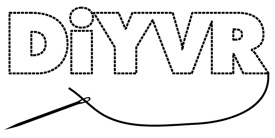 DiYVR is a weekly spotlight on all things handmade, done-by-oneself, crafted and hacked around Vancouver, featuring profiles of makers, event announcements, exhibits and general DIY fun. Know someone or something we should cover? Email me!
In the spirit of Bike to Work Week, June being Bike Month, and the general amazing feat that today it was warm out, I thought I'd make this post an open thread about DIY bike stuff.
Tell us, Vancouver, what are your brilliant bike-maintenance tips? Have you come up with a wicked bike hack? Share your smarts in the comments – we'll make this a page people can bookmark for inspiration and learning!
I'm afraid I don't actually know a thing about my new-last-season lovely red bike. But I did come across this great video from Etsy on super basic bike-maintenance. I actually feel like I can do something with my bike now. So that means I'm even more eager to learn from you all. Speak up!