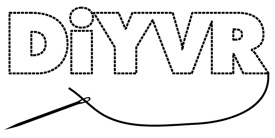 DiYVR is a weekly spotlight on all things handmade, done-by-oneself, crafted and hacked around Vancouver, featuring profiles of makers, event announcements, exhibits and general DIY fun. Know someone or something we should cover? Email me!
A few weeks ago I stumbled onto a post about a tool-sharing project in the works. There's been lots of talk about the so-called sharing economy, and I was excited to hear about a formal project starting up here in Vancouver – especially one that could be very empowering to DIYers short on space or cash.
Last week I caught up with Caitlin Dorward, the Communications Coordinator of the Vancouver Tool Library, which will open its doors at 3448 Commercial Street in June.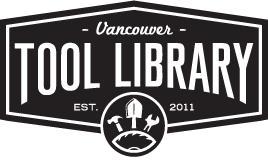 What's the gist of the Vancouver Tool Library? Is it like a co-op? Or like the public library? How's it going to enrich people's lives?
Well, it's a little bit of both! As the name suggests, the VTL will be a community resource that functions on essentially the same model as a public book library. By becoming a VTL member, people gain access to the library's inventory of power and hand tools so that they can maintain their homes, tend their yards and gardens, fix their bikes, build furniture, and start projects with their neighbours. We're also going to be offering monthly workshops so that members can learn tool-related skills in an inclusive and affordable setting. The tool library enriches peoples lives by allowing us to "do more with less." Less waste, less personal economic investment, and more community engagement around improving and greening the places where we live and work.
The co-op element comes in when you look at our business model. Because of our strong belief in local community ownership, we've decided to build this library on a cooperative business model, which we think is the best way to tie the VTL's initiatives to the needs of the community. What the co-op structure means in practical terms is that the organization is governed by a volunteer Board of Directors who are democratically elected by our members, and that members have a say in the way we operate and the programs we offer.
Say I have a lathe I rarely use*. Can I contribute it to the tool library? If I do, but I have to move out of town, do I get it back? (*I totally don't have a lathe. I do, however, have a ton of unmatched knitting needles. I don't imagine those are the kinds of tools you want?)
Absolutely! The VTL is currently collecting tool donations to help build our inventory, and we will continue to do so after we have opened our doors. Every donation makes a big impact as it reduces the amount of tools we have to buy (and our budget for tools!). Anyone wanting to make a donation can contact us by email to arrange an individual pickup or drop-off time, or fill out our donation form here.
Because of the difficulty involved with matching a donor to all the tools they've donated, the wear and tear that donated tools will take once they become part of the library inventory, and the fact that tools may be loaned out to a member (or even overdue/lost) when a donor needs them back, all donations are considered permanent.
There's a lot of talk about the "sharing economy". What's that all about? Is the VTL a part of it?
The sharing economy is about sharing resources to gain the utility of something without having to own it outright. The motivations to do so include saving money, reducing waste, and developing meaningful relationships (aka: making friends!). People in Vancouver and beyond are rediscovering the benefits of sharing - we're seeing successful car-share programs, community gardens, and co-working spaces, and online creative commons pop up all the time. The VTL is absolutely a part of this movement. We offer an alternative to a personal tool shed: a long-lasting collectively owned resource, utilized and shaped by the community, which allows people to use tools without having to own them outright.
If you found yourself crash-landed on a deserted island with nothing but a tool belt in your possession, what tools would you want in that belt?
An axe (to chop down firewood), a chisel (to crack coconuts and fend off predators) and a trowel (to dig for clams and wild tubers).
You're not quite open yet – how can people keep up with your plans, and how can DIYers join up?
We post regularly to our blog, Facebook page, and email list to keep people up to date of our progress towards opening date, volunteer positions, upcoming tool donation drives, and community events.
People who want to join up can stop by our space during one of the membership drive times, which will be held weekly until our grand opening. Specific times will be posted to the blog and Facebook page.