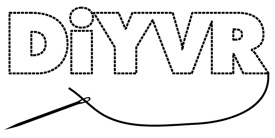 DiYVR is a weekly spotlight on all things handmade, done-by-oneself, crafted and hacked around Vancouver, featuring profiles of makers, event announcements, exhibits and general DIY fun. Know someone or something we should cover? Email me!
For all the talk of making and doing-oneself, there's an awful lot of nothing said about cooking. Nay, cooking seems to occupy a niche all its own. That's all well and good, but just because we eat the results doesn't take away from the fact that when we take two ingredients and combine them to make something new, we're totally DIYing.
As a maker of an admittedly less practical sort, I'm intimately familiar with the doing involved with cooking. Mostly because I've avoided cooking pretty much forever. Unless it's waffles or cookies, I consider cooking to be about as enjoyable as getting my right foot run over by a tractor.
But this summer my kid started eating "solid" food – conveniently timed with the start of farmer's market season. And you know what? I love pureeing food for him. Sure, this is the most basic of basic cooking, but I'm actually learning how foods are prepared. So far I've transformed farmer's market bounty into weeks' worth of food for the baby, and in the process I've started eating better, myself. (Some verdicts: He loves blueberries and he's pretty keen on carrots. Not so much with the broccoli, zucchini and apricots – which just makes my challenge all the more satisfying.)
Inspired by my own adventures in "cooking", I asked Vancouver, via Twitter and Google+, what you all are cooking this summer. Some fab recipes came through. Check it out:
Renee is making, "fresh CSF [community-supported fishery] sockeye salmon! Lemons and kosher salt, 15m at 350 = yum. Add friends for best results." (When I asked her how long friends need to cook for, she replied, "2h at 375 - marinate with wine coolers.")
Jen said, "now that it's grillin' season, my fave burgers: 1lb grass-fed beef, 2c cooked bulgur, big bunch cooked spinach, mix together with onions, your fave spices and an egg. form into patties. grill. devour!"
Emily made lavender oil from farmer's-market haul. Not exactly cooking, but she wrote up instructions for what she did so I'm obviously thinking that's some awesome right there.
Greg made, "Philly Mac and Cheesesteak. Yep... Mac and cheese inspired by Philly's famous sandwich. I thought I came up with the idea but then I checked Google and found links to recipes and pictures."
Christa is making, "roasted veggies both on the oven and BBQ, seared scallops, risotto...Learning new skills, pushing my boundaries! Blueberries next!"
Boris said, "yesterday night I cooked spaghetti alla carbonara with Oyama guanciale, Rabbit River eggs, & Parmesan bought at Ugo & Joe's."
Miranda said, "as always, making pizza on the BBQ!"
Christine said, "I'm cooking my gluten-free sweet onion bruchetta.  Spelt bread, caramelized onions, vanilla goat cheese and S&P. Broil!"
Ivy said, "I'm making BEST EVER Blueberry muffins. Got the berries from a Richmond Organic U-pick. Got recipe."