The intersection of local business and cool, innovative cultural stuff helps to keep communities vibrant and engaged. Good news! A local artisan bakery, Terra Breads is supporting the incredible (and unusual) cultural event, Do You See What I Mean? at the 9th annual PuSh Festival*.
The show is all about removing pre-conceptions and taking the routine of daily life into an unexpected journey of heightened senses and transformed perceptions. The project examines the familiar and collective memories of the body, and questions our connection to the world around us, our connection to others and to ourselves. Imagine what it would be like walking through Chinatown, Strathcona and downtown Vancouver without being able to see it. Imagine only being able to experience neighbourhoods, streets and secret spaces with just sound, smell and touch to guide you. Sound appealing?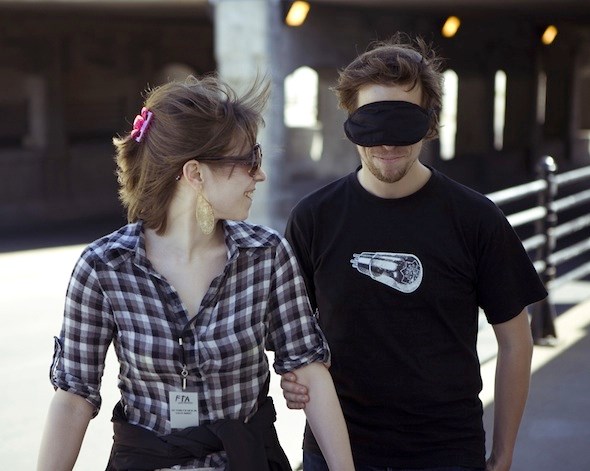 As part of the show, spectators (as individuals) are blindfolded, and then taken on a two-and-a-half hour tour of downtown Vancouver neighbourhoods on foot. What's so fantastic about this show is that it calls on spectators to focus on their other senses -- using smell, touch and sound (plus a trained guide) to experience the city in a whole new way. Created by choreographers Martin Chaput and Martial Chazallon of Projet in situ, the show is making its West Coast debut in Vancouver after critically acclaimed productions in Marseille, Lyon, Montreal and Geneva.
In addition to this unique tour of the city, this is the first time the local artisan bakery has made a significant investment in the Vancouver arts community. In the past, Terra Breads has focused (not surprisingly) on supporting food-based charities and causes. But, now Terra Breads is taking it to the next level -- and doing it with their eyes wide open. "With the PuSh Festival, we see an incredible opportunity to explore giving back to our city in new ways that reflect our values as a company," said Michael Lansky, President of Terra Breads. "Our support of Do You See What I Mean? enables us to make a deeper connection to creativity, collaboration and community at every level, and to help share the benefits and enriching experiences that art allows."
Terra Breads is making a statement by choosing to be involved in a production like this – and setting an example for other Vancouver businesses: supporting the arts is something they should be doing too.
"For us, sharing flavours, stories and experiences with our customers is what community is all about," adds Lansky. "This is something we spend a lot of time thinking and talking about at Terra Breads; the taste, touch and smell of our products and the feeling of being in one of our bakery cafes. Do You See What I Mean? is an expression of the same thing– a sensory experience that introduces Vancouver to spectators in an entirely new way. That's something we're really excited to be part of."
Now, I know what you are all wondering... Is Terra going to be providing snacks? Well, why not go see the show, and find out! Performances run January 25-27 and February 1-3 with walks departing between 12PM and 4:45PM from the starting point of Access Gallery at 222 East Georgia Street. Tickets for the show, and all others at the PuSh Festival can be found at pushfestival.ca.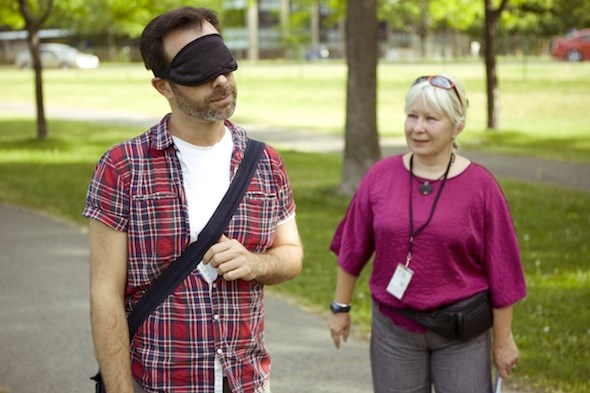 Photos courtesy PuSh Festival
*Also supporting the show is Urban Crawl with support from the British Columbia Arts Council, the Consulate General of France in Vancouver, Institut français, The Roundhouse, Access Gallery and CNIB.