Today's dog featured in Dogtown Vancouver is Squish, Simon's pup. Here's what he had to say about him...
NAME: Squish.
BREED: Pitbull.
HOOD: Gastown.
FAVOURITE SNACK: Bacon, and any other treat that can be wheedled out of someone through big puppy dog eyes.
OTHER INFO: Squish loves nothing more going on hikes, digging holes at the beach for toy-burying purposes and playing in the snow. This Pitty has a heart of gold; rollin' through Gastown with his dad, he greets as many people as possible, and hands out a liberal amount of sloppy kisses. Other pastimes include, 'rescuing' sticks at Crab Park, and pouncing on his unsuspecting toys. Squish's perfect end to the day would be snuggling on the couch with his humans.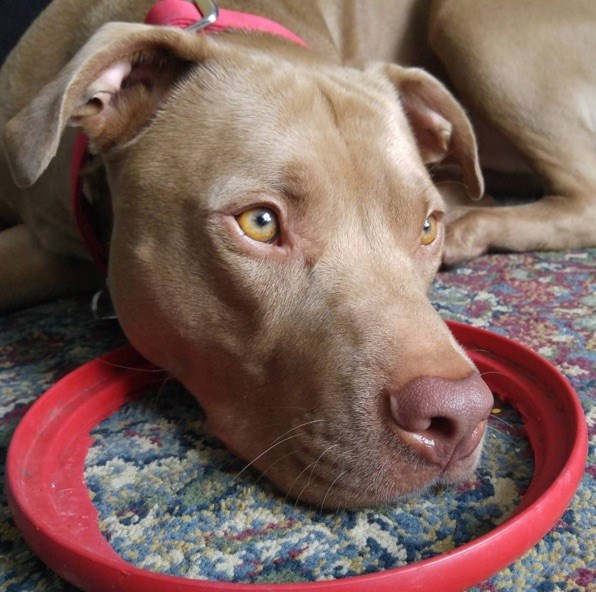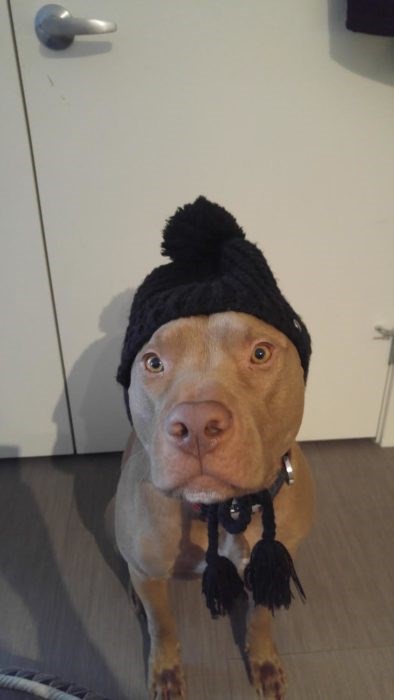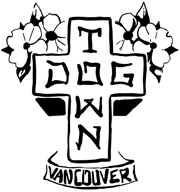 It's a new dog once a week! Click here to find out how to get your dog posted if you haven't sent in your photos yet!