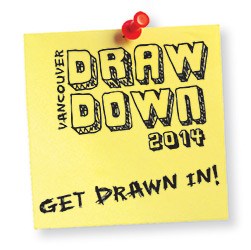 Now in its 5th year, Vancouver Draw Down is a city-wide day of drawing that celebrates creativity and challenges commonplace ideas about what drawing is and what it can do. Reconnect with the power and pleasure of making your mark at over 40 FREE drawing workshops on Saturday, June 14th.
The Daily Drawing Challenge is precisely that - a challenge from Vancouver Draw Down for you to draw every day. The seven-day Daily Drawing Challenge is designed to get your imagination and ink flowing in preparation of the 2014 Vancouver Draw Down workshops on June 14th.
Throw your hat in the ring and take part in today's challenge. Choose one or both of the options below, have fun, and share it on the Vancouver Draw Down Facebook page and Instagram. Tag it #DailyDrawing.
JUST FOR FUN (5 mins): Draw your first initial and turn it into a scary monster from your imagination.
CHALLENGING (15 mins): Draw a monster's head that works right-side up and upside down.
To get you inspired (and convince you, really, anyone can draw) Vancouver Draw Down invited seven prominent Vancouverites to participate in the challenge.
For the fifth challenge we have Spencer Chandra Herbert, MLA for Vancouver West-End.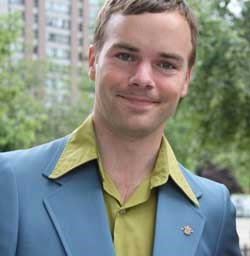 Which of the two options did you choose?
The Just for Fun option.
Here's the final product: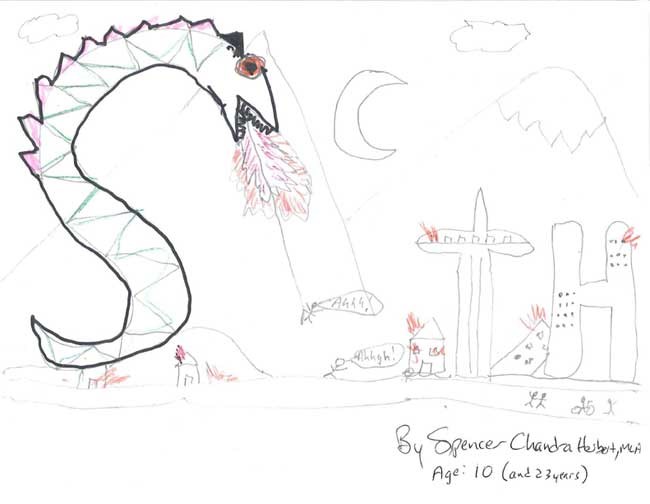 Spencer Herbert was re-elected MLA for Vancouver West-End in 2013. He was first elected as the MLA for Vancouver - Burrard in 2008 in a by-election, and then elected as the first MLA for the new riding of Vancouver-West End in 2009. Born and raised in Vancouver, Spencer lives in the West End with his  partner Romi, a community developer.