Ever driven your lowered Acura into the drive-thru of the Wendy's at Broadway and Cambie and wondered how the hell you were gonna get over that sketchy bump at the bottom without damaging that big plastic thing you added to the undercarriage for added fly-ness? Ever had to get out of your car and asked all 3 cars behind you if they could back up so that you could back out?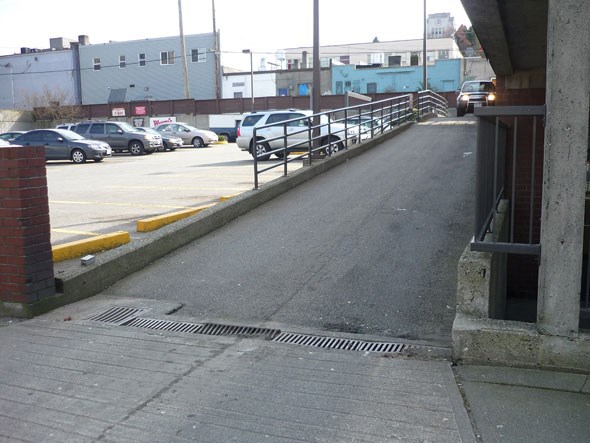 I was out skateboarding with V.I.A.'s East Van editor, Calen Knauf, this weekend, when he noticed that a stranger had gotten himself caught in this very predicament. Thankfully for the dude (and his small child in the back seat) Calen offered up his helpful East Van ways west of Main Street and laid down a piece of plywood for the dude so he could make it through without any damage to his vehicle or further embarrassment.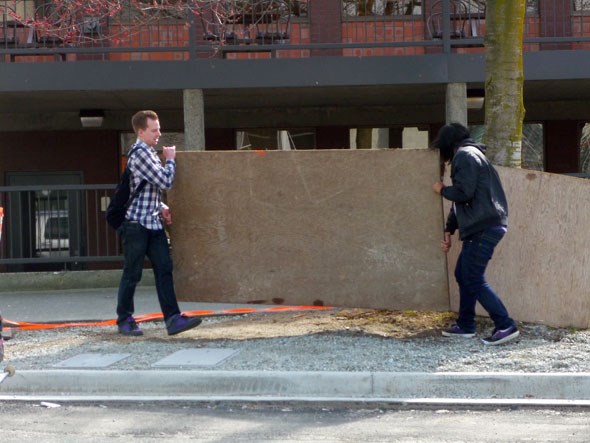 "No sweat, dude. You're good."
He even put the plywood back where he found it when he was done doing the good deed. That's Calen on the left, Suede Peterson in the middle and Aaron Chan on the right. Look for any of these dudes out in the streets if you need any sort of assistance.