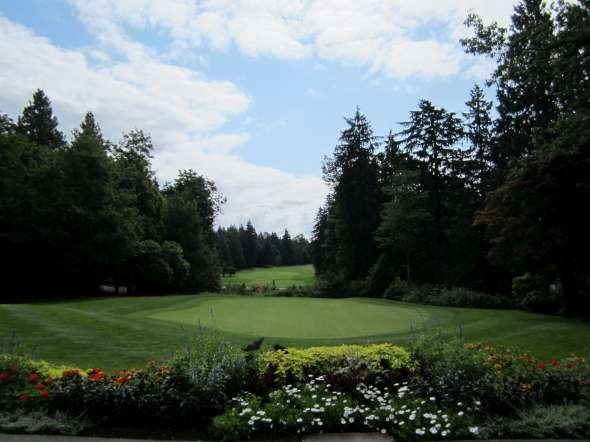 What does a sunshine filled vacation day, a BBQ lunch and the opportunity to tee it up with a Vancouver Open golf professional equal? A dream come true for this VIA contributor! This past Thursday, to promote the upcoming 2012 Paine Edmonds Vancouver Open and Charity Pro-Am, members of the media were invited to attend "Vancouver Parks Golf Media Day" at Fraserview Golf Course.

Hosted by the city's three municipal courses (Fraserview, Langara and McLeerey), the Vancouver Open boasts a cash and prize purse of $75,000! The four BC pros who attended the media event were Vancouver Golf Tours #2 ranked player (and West End-er!) Ryan Williams, Chilliwack native and 2011 runner-up Brad Clapp, Mission resident Kevin Stinson and Langley south-paw Adam Cornelson. The day began with some inspiring words from Vancouver Park's Supervisor of Golf Course Operations Howard Norman, Vancouver Golf Tour Commissioner Fraser Mulholland, and others. Next was a great lunch of tasty burgers and a cool clinic for the attending youth of the Greater Vancouver YMCA's "The First Tee" program. After that it was tee time!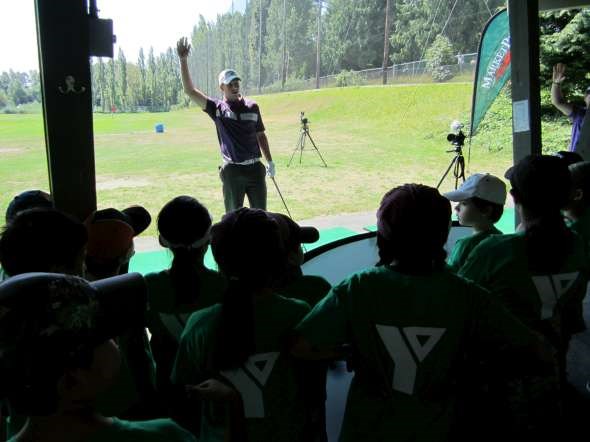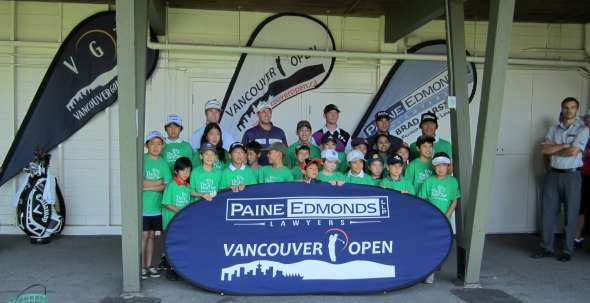 Ryan Williams, the pro assigned to my foursome, was awesome to behold. Seeing a professional navigate a course one plays regularly is a humbling experience. Approach shots with sniper-like accuracy, booming tee shots ending up in places I can't even begin to fathom were all "par-for-the-course" (Sorry – had to). Sadly, my game fell apart on the back nine which, for Ryan, was not awesome to behold. lol. Regardless, I had a great afternoon! Also in my group was Alex Doucette, one of the Fraserview pro shop employees, who will be competing in the Open as an amateur.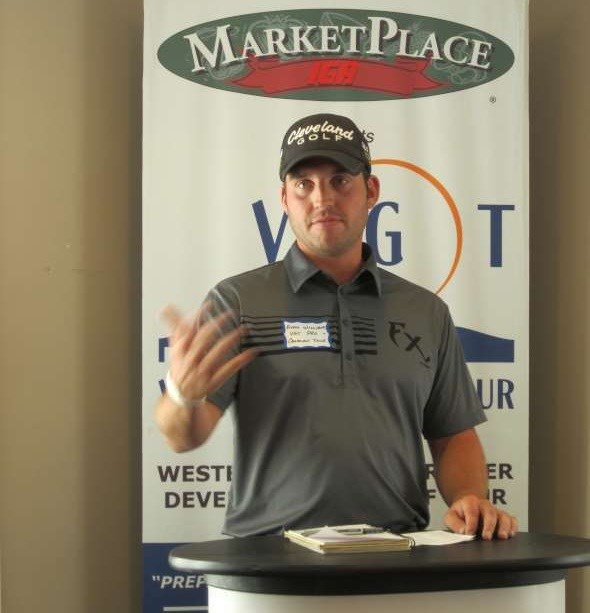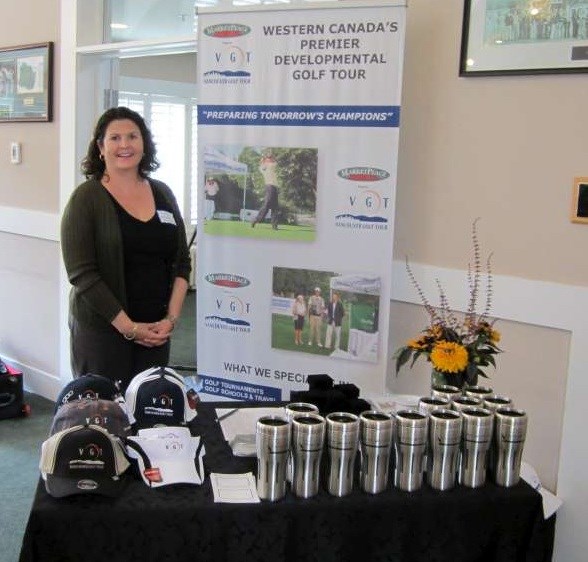 VIA would like to thank our gracious hosts Jeff and Tara Ciecko, co-presidents of CK Golf Solutions Ltd for inviting us to this amazing event.
For more information on the 2012 Paine Edmonds Vancouver Open and Charity Pro-Am (August 29- September 2) including news, tickets or to volunteer visit www.vancouveropen.ca.