Ever wonder how a musician writes a song? How an album gets made? Or how to put on a concert? Come to PechaKucha Night this Thursday night to find out.
PechaKucha Night - The Musical is all about the Vancouver music scene. You'll hear talks from a mix of musicians, composers, educators, organizers, producers and curators, as well as performances from Humans, Naqsh IPB and grammy award-winning Chin Injeti.
Get your tickets for this Thursday, February 19th!
Tickets are $12 and available here. Full line up of speakers is here.
Here is the sneak peek of the night.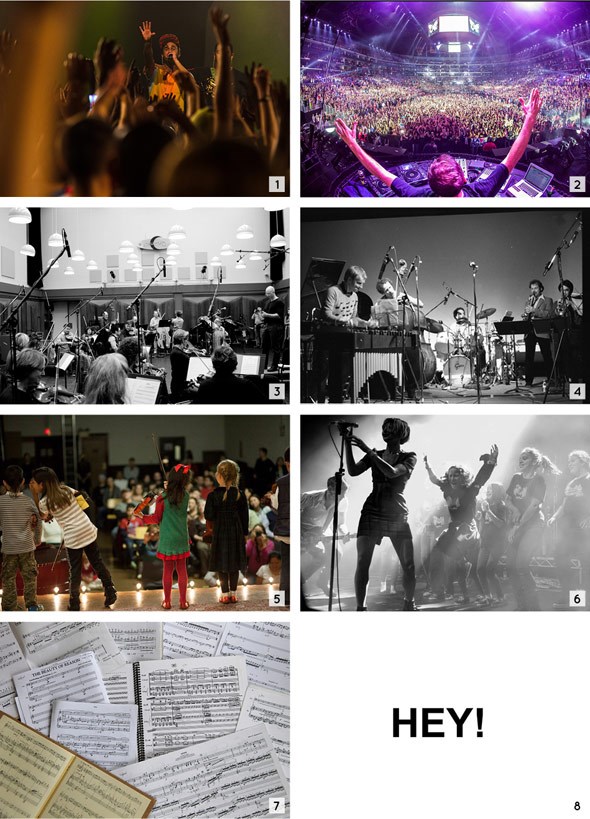 THE SLIDES
1,8 - Tarun Nayar. DJ/Producer, band leader and Tabla player for Delhi 2 Dublin.
2,3,4 - Rich Walters. Film and TV music composer who just finished working with Hans Zimmer on the musical score for Neil Blomkamp's new film ' Chappie.'
5,6 - David Vertesi and Ambrosia Humphrey. David (member of the band Hey Ocean) and Ambrosia (VP of Talent at Hootsuite) created Sing It Forward to raise funds and awareness for the importance of youth music education.
7 - Heidi Krutzen. Among other things, Heidi is Principal Harp with the Vancouver Opera and humanitarian with her charity Malambo Grassroots.