For many cyclists, coffee stops are an essential part of any ride. Coffee shops provide rest, caffeine, hydration, calories and socialization.
In a two-part series, I will share some coffee shops that the local cycling community considers cyclist-friendly. That is, these coffee shops offer ample bicycle-parking spots, a variety of food and beverage, and of course, washrooms. A big plus: if the staff doesn't hate you for clip-clopping around in your cleats.
Cafe Villaggio
Seconds away from Stanley Park, Villaggio has a large patio in the summer and quite a few indoor seats as well. They have a huge selection of mouth-watering house-made pastries, and the owner is an avid cyclist to boot.
Address: 1506 Coal Harbour Quay, Vancouver
Velo Star Café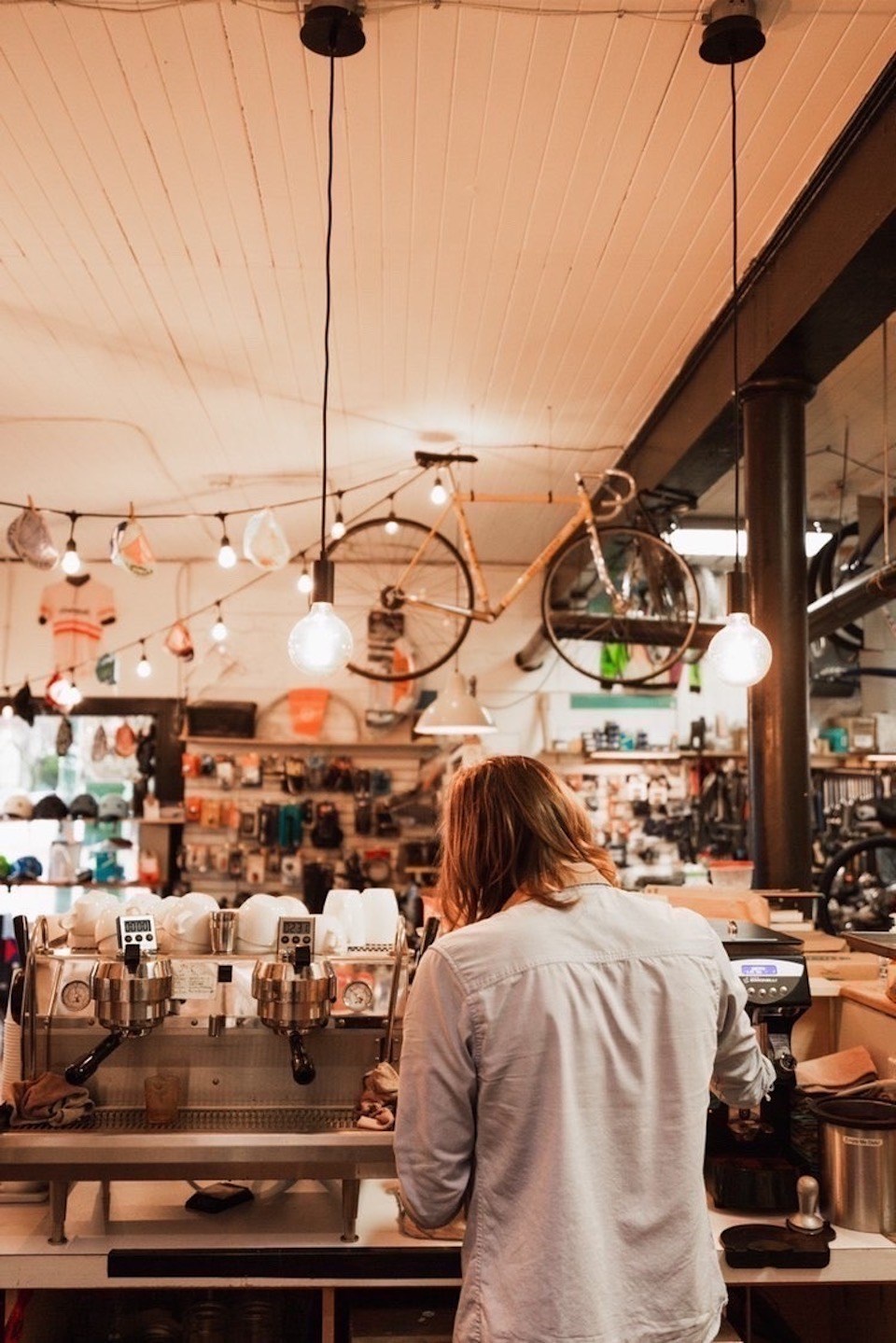 Between the 10th and 14th Ave bike paths, Velo Star is a hidden gem since opening in 2013. They provide a robust catalogue of bike services, in addition to offering drinks and food.
Address: 3195 Heather St, Vancouver
Enroute Coffee
Just off the York St bike path, Enroute is one of the newest cyclist hotspots. This is a dedicated cycling café (which doesn't mean they aren't a great café café.) As a bonus, they also sell bike goods and provide bike service.
Address: 2205 W 1st Ave, Vancouver
Brian Lim likes to ride bikes (sometimes with his camera). He's a complete and consummate amateur - both in cycling and in photography, and says he doesn't take himself seriously - and neither should you. Lim wants to share his love of cycling, so please reach out if you want to talk! You'll find him on Instagram at @wheelsandwhisky.