Hey, Jackson Davies, Canadian actor and co-author of the new book "Bruno and the Beach"! High five, Jackson Davies!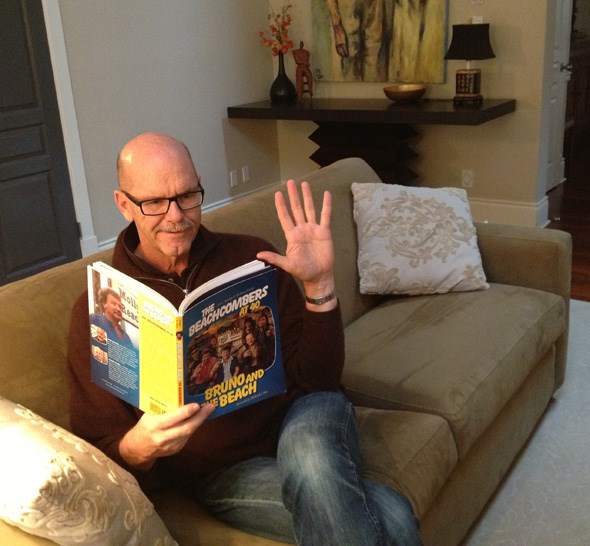 Jackson sent us this photo of himself relaxing at his home, offering a high five while reading a copy of the aforementioned book which you can learn all about HERE. In a nutshell it's a fantastic look back on The Beachcombers, the iconic Canadian TV series that was filmed in Gibsons on the Sunshine Coast. Written by Jackson and the co-creator of the show, Marc Strange (may he rest in peace), it not only offers a bounty of behind the scenes photos but is also quite candid, pulling no punches when it comes to the real dirt that went on behind the scenes. Oh, and Michael J Fox wrote the foreword!
Pick up Bruno and the Beach - The Beachcombers at 40 at every good book store in the Lower Mainland!