Hey, legendary member of the Toronto Blue Jays, Joe Carter, who hit a walk-off homerun to help them win their second ever World Series! High five, Joe Carter!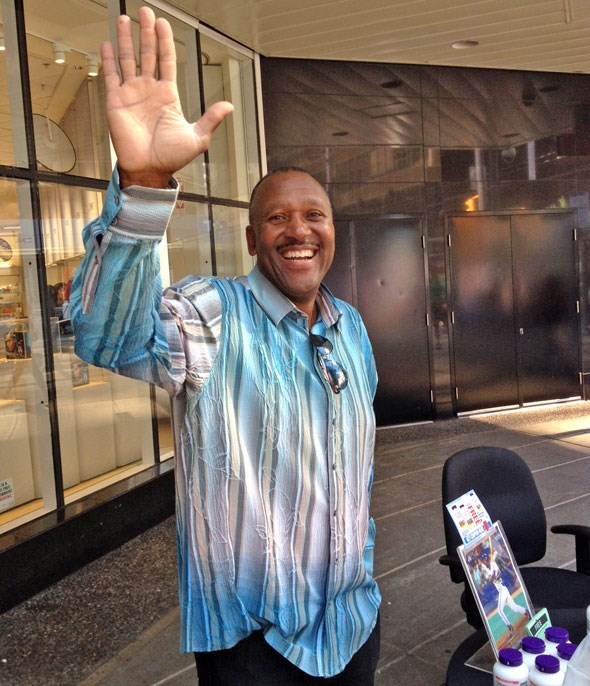 Joe has been in town for a couple of days and was spotted this morning signing autographs outside of London Drugs at Georgia and Granville. He'll be there until 1PM, so go down and get your own high five in real life!
Have a look at the archive of celebrity high fives we've brought you over the years HERE.