Hot One Inch Action was jam packed on Saturday night with button swappers buying and trading 50 different buttons.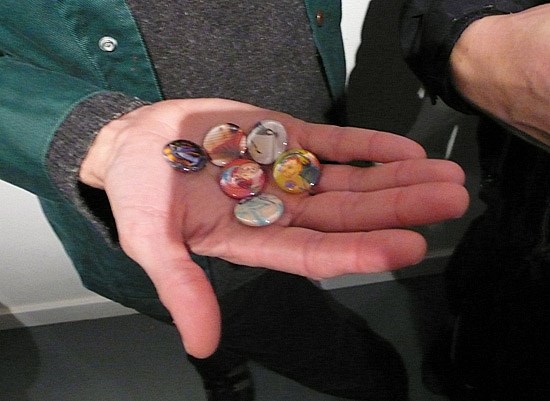 How the trading happened.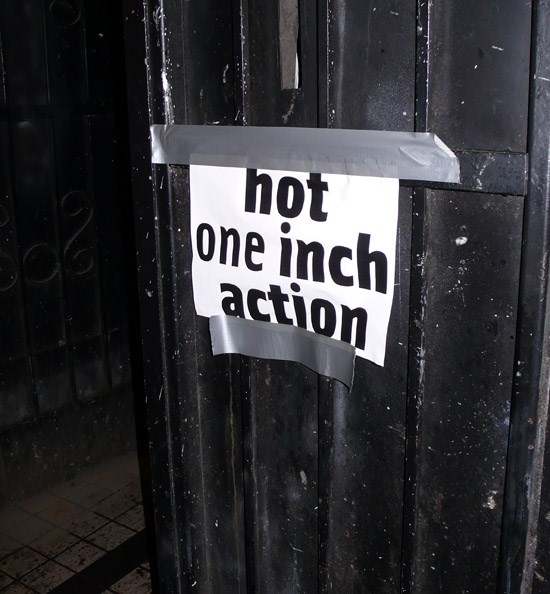 Signs marking the spot at W2 Perel Gallery.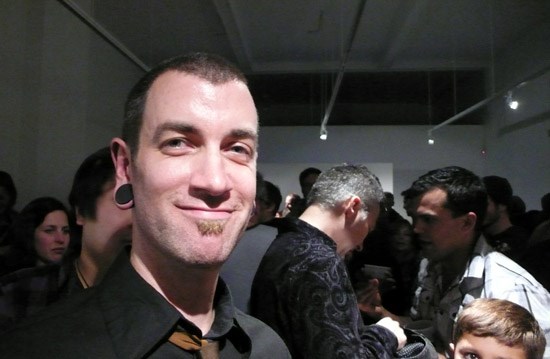 Chris Bentzen (above) and Jim Hoehnle put the event and buttons together.
Buttons and beer.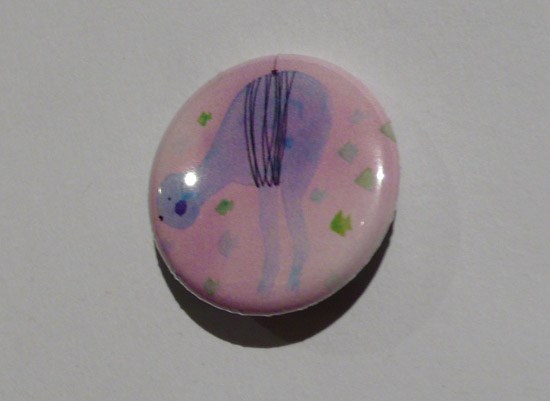 Andy Wang's button.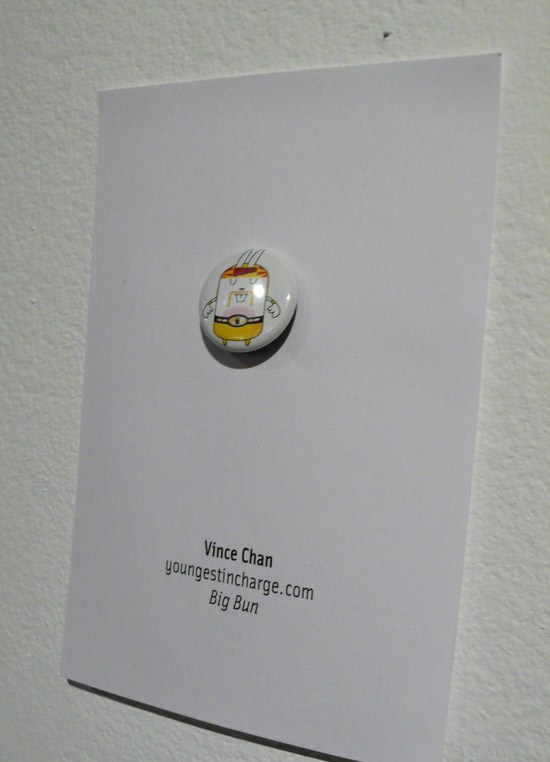 Vince Chan's button.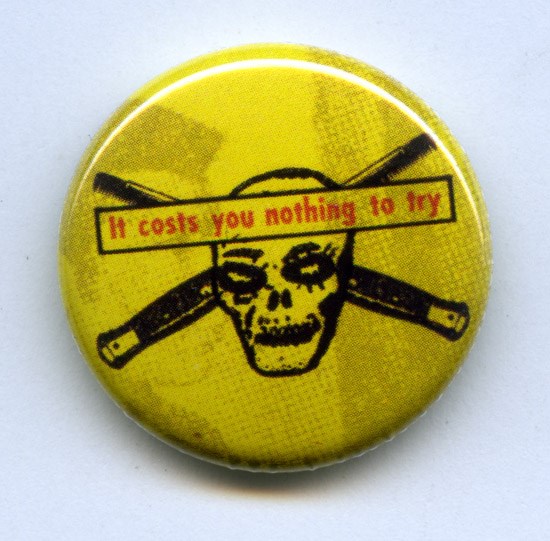 The button I submitted for the show.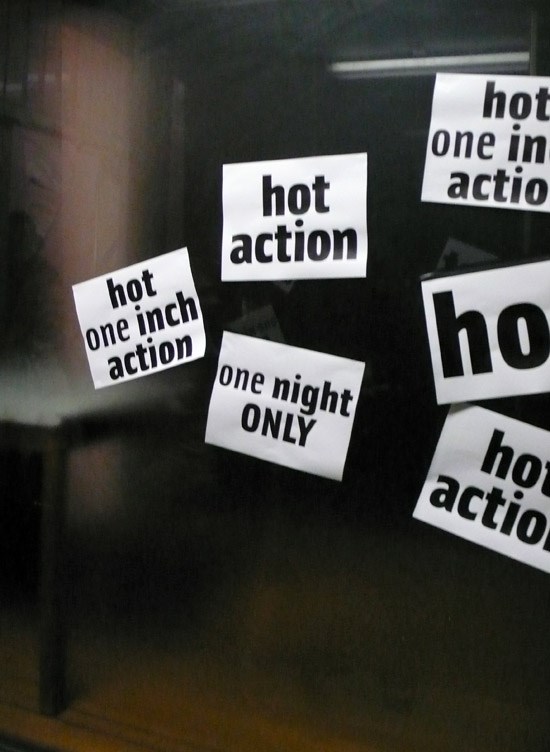 One night only.