Interesting Vancouver's upcoming November 10th event will mark their 10th anniversary. To celebrate, they've been connecting with some of their past speakers to see 'Where are they now?'
Over the last decade, there've been some pretty interesting people on the Interesting Vancouver stage.
They've introduced their audiences to a competitive kite flyer and circus artist who dances with dogs, an international champion pinball wizard who lives with autism, and a soft spoken senior with a passion for photographing punk rock shows.
Over the summer, the IV team went for a trip down memory lane and reconnected with a few of their past speakers, asking them about what they'd been up to since their talk. This is one of the features that came out of that.
Where Are They Now?
Featuring Meaghan Kennedy, IV13
"When you can impress someone like Elton John, it makes you feel like you're doing the right thing."
Working retail had its perks but when Meaghan tuned into her true passion, it really skyrocketed. In her IV13 talk, she shared how in her first few years of piñata making (she's been making piñatas now for 8 years) she had the chance to work with clients like the cast of the Vampire Diaries, Lush Cosmetics, and the Discovery Channel's Shark Week wrap party.
Her commissions have gotten even more interesting over the last three years. An opportunity to create piñatas for Cardiknox's music video lead to another commission from RCA records, who asked Meaghan to make a series of life-sized (6 feet tall) piñatas of Jack Antonoff for a publicity stunt. The piñatas — filled with USB's with his new single — would be arranged around Union Square Park in New York City. The location would get tweeted out to his fans; you can imagine the rest.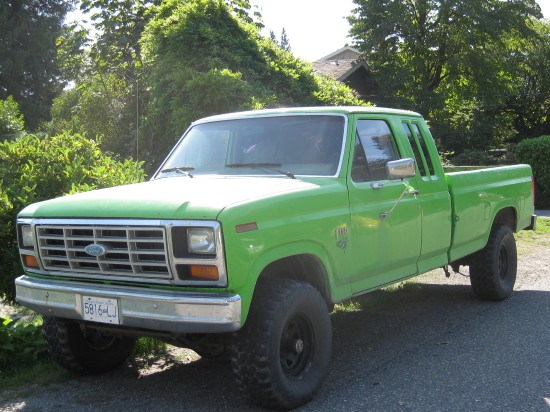 One of her most interesting projects was this: a couple of her clients had VIP tickets to Elton John in Victoria which gave Meaghan a brilliant idea. She created an Elton John piñata, dressing it in one of her favourite outfits from his tour. It was a long shot but he loved it. And by a stroke of luck, he wore the same outfit that night. He even took the piñata on stage to show his audience.
In 2014, Meaghan faced an important business decision. When GlobalTV commissioned her to make a series of Rob Ford piñatas, she had to take a step back and ask herself: How do I want my piñatas to be used? She turned down the opportunity, deciding she wanted her piñatas to be used in celebration of loved ones; not as a means of expressing frustration or rage.
"I think I've said no to 50 Donald Trump piñatas in the last year. Maybe more. I just don't want to do it."
Interesting Vancouver was the first time Meaghan ever spoke in front of an audience about her passion. That night, she faced the IV audience with three words written on a piece of paper, and a single slide. The experience was a confidence builder; she felt encouraged to keep going — not just as a solo artist, but also as a teacher.
In 2015, Meaghan led our very first DoShop, helping people get in touch with their inner child with some magic (mostly unicorns and one peanut). After that great venture, Meaghan set a goal to teach one piñata-making workshop a month for the coming year. This resolution brought her to California, Toronto, Montreal (where VICE did a story on her), and all over Vancouver.
We can only imagine what else is on the horizon for this talented crafter.
You can find out more about Meaghan's piñatas by visiting her at her website: yourpinata.com
For her full IV13 talk, check out the video below:
https://vimeo.com/92175213
---
Tickets to Interesting Vancouver's 10th anniversary show on November 10th are on sale now, and going fast. Get yourself a ticket before they're gone!